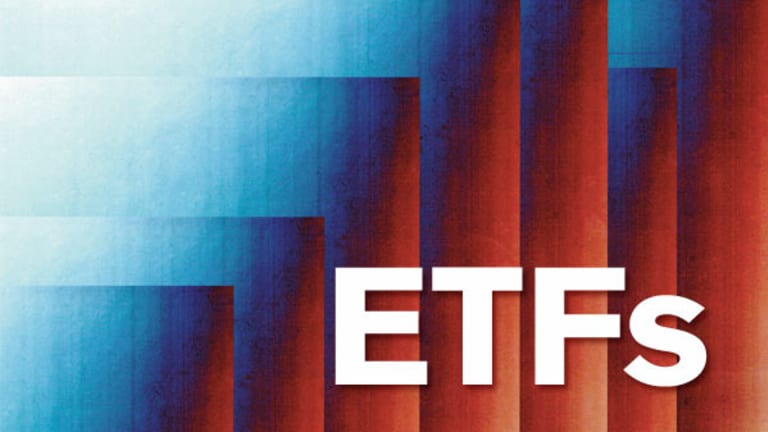 ETF Analysis Requires Close Look Under the Hood
It is important to consider the stocks in the fund and the sector weightings.
NEW YORK TheStreet -- Yesterday, the ETF Professor at Benzinga posted Two Country ETFs Vulnerable To A China Slowdown. One of the funds covered was the iShares MSCI New Zealand Capped ETF (ENZL) - Get Free Report, which we bought for clients a couple of months ago.
New Zealand exports a lot of stuff to China, some NZD787 million just last month. Although not mentioned in the article, New Zealand was the first country to ink a free trade agreement with China a few years back. China needs New Zealand's stuff and New Zealand needs China's money, so it is logical to think a slowdown in China hurts New Zealand.
However, the article never mentioned the makeup of the fund and how connected the constituents are or, as it turns out, are not to the Chinese economy. The largest weighting in the fund goes to
Fletcher Building
, a construction company. According to the annual report, China slots in with "rest of the world," which comprises everywhere except New Zealand and Australia. The "rest of the world" accounted for 12% of revenue and 16% of earnings with no narrower breakout for China from there.
The second largest holding is
Telecom Corp of New Zealand
, the Ma Bell of the country, so no China exports here. Next on the list of holdings is
Auckland International Airport
and while there is some traffic to and from China, this is a thin slice for the company. After that in the top ten comes casino operator
Sky City Entertainment
which has no properties in China, but no doubt some visitors come from Asia.
Looking down the top ten of ENZL, accounting for 70% of the fund, there is little to no China exposure. The vast majority of New Zealand's exports are dairy and other agricultural products. The year on year increase in exports to China was NZD290 million, of which NZD106 million was whole milk powder.
For now ENZL has very little agricultural exposure but that may change soon. As noted above, Fletcher Building is largest company in the fund at 17% and it has a $5.8 billion market cap. Last December, dairy co-op Fonterra went public and currently has a market cap of $12 billion.
iShares
and index provider
MSCI
are both vague on when it will be added, but for now it is not in the fund and so the fund is not really leveraged to China.
If there is a slowdown in China, ENZL won't be immune to a decline but with the current makeup, it would be fundamentally detached from a China slowdown, allowing for a faster snapback from any decline. I also note that China is buying milk and food products which are typically not sensitive to economic cycles.
In trying to analyze an ETF it is important to consider the stocks in the fund and the sector weightings. If ENZL was heavy in consumer-discretionary companies that had a lot of exposure to the Chinese consumer then it would make more sense for holders of the fund to be concerned about a slowdown in China, but that is not how the fund is constructed.
At the time of publication, ENZL was a client holding of the author.
This article is commentary by an independent contributor, separate from TheStreet's regular news coverage.