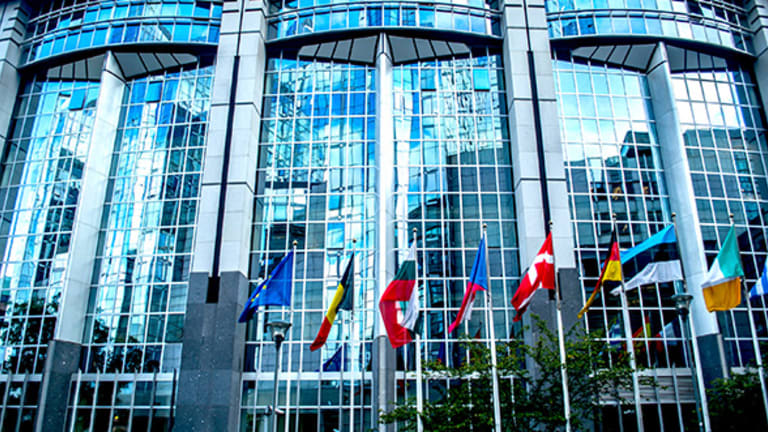 Emerging Markets Are the Place to Invest for the Trump Era
Investors seeking the best places to make money during the Trump era should look outside the U.S., to emerging markets and developing economies.
Editors' pick: Originally published Dec. 28.
Investors looking for the best place to make money during the Trump era ought to look -- yes, despite recent events -- outside the U.S., to emerging markets and developing economies.
So said experts who participated in TheStreet's live panel discussion, "How Investors Can Win," held recently in New York.
Why so? Economic growth. "Emerging markets are growing much faster," said Barry Ritholtz, founder and chief investment officer of Ritholtz Wealth Management, one of three panelists. "So, one way profits come up is by the rest of the world catching up to us. But... when you look around the world at valuations, emerging markets -- which have gotten shellacked the past couple of years -- not surprisingly, they're the cheapest markets out there."
Of note, real GDP for emerging markets and developing economies is expected to grow 4.6% in 2017 according to a recent International Monetary Fund report. By contrast, real GDP for advanced economies is expected to grow 1.6% in 2017 and 2.5% for the U.S. The U.S. economy grew by 3.5% in the third quarter, according to recent government data.
In an interview after the panel discussion, Larry Siegel, the Gary P. Brinson director of research at the CFA Institute Research Foundation, another panelist, shared Ritholtz' point of view. "The U. S. is not the only country in the world," he said. "It makes up half of the world's equity market capitalization, but produces about a quarter of the world's output. Do you think those numbers are going to get further apart or closer together?"
Siegel also noted that although the U.S. is growing slowly relative to emerging markets such as the BRICs and the Goldman Sachs' Next Eleven (N-11), U.S. valuations are higher than in most of these countries.
Another panelist, Lewis Altfest, the CEO and chief investment officer of Altfest Personal Wealth Management, was also on the same page with Ritholtz and Siegel. "What's wrong with developing markets in general?" he asked. Don't put all your money on the U.S. The U.S. is not cheap right now."
As of Dec. 20, the P/E ratio for the iShares Core MSCI Emerging Markets ETF was 11.75. By contrast, the P/E ratio for the iShares Core S&P 500 ETF was 21.03.
More from this special report: Exceeding Investor Expectations Under the Trump Administration.
Growing Middle Class
A rising economy in emerging markets and developing economies also results in a growing middle class. And that too is yet another reason why it makes sense to invest in those markets.
Of note, more than 100 million new households in emerging markets have moved into middle income territory over the past two years, according to a report released by Credit Suisse earlier this year.
And, if International Monetary Fund (IMF) economic growth forecasts are correct, there could be 1.5 billion middle-class people in China and India by 2020, according to a Pew Charitable Trusts report. By 2020, Brazil, Mexico, Pakistan, Indonesia, and, a few years later, Egypt, Nigeria, and Vietnam could have middle classes larger than 100 million people. And, the Philippines and Thailand could have middle classes as large as in the United Kingdom, France, or Italy.
"So, that's why emerging markets are probably a great investment," said Ritholtz. And which companies make for great investments are those, according to Ritholtz, that make goods and services, like the Apple (AAPL) - Get Report iPhone, affordable for people in Brazil and people in Vietnam and Turkey.
Ritholtz did, however, suggest that buying an emerging market index rather than individual stocks or individual countries is the best way to invest. "Why pick one country when 20 years ago, if you wanted to say I need to diversify and get out of the U.S., it was really expensive to do that, and you would have to work with some outside fund company, or even worse, work with an overseas brokerage firm," he said. "A decade and a half ago, it was impossible to do. Today, rather than try and -- I don't want to assume -- I know that China is going to do better than Turkey is going to do better than India is going to better than Vietnam. You can buy an emerging market index. They're dirt cheap."
He noted that firms such as Vanguard, Dimensional, BlackRock and State Street all offer emerging market index funds, and that investors could choose to use either mutual funds or ETFs.
Downsides to Investing in Emerging Markets
Ritholtz did warn that investing in emerging markets won't be a get-rich quick scheme. "It's likely going to be rocky the first couple of years, because emerging markets are still dealing with their hangover," he said. "But they're much cheaper than the U.S. And when you look at long periods of time, the U.S. outperforms emerging markets for five, seven, eight years at a time. And then the roles reverse. So, your U.S. holdings will be doing 'meh', while the emerging market is going to do well. Rather than guess, really, what's the basis for guessing China versus anywhere else?"
Siegel agreed with this assessment in a post-panel discussion interview. Yes, the U.S. has handily beat non-U.S. markets yet again in 2016, Siegel said. "But investing is about the future, not the past," he said. "If the U.S. continues to beat non-U.S. markets for year after year, the U.S. will be way overpriced (and offer low returns in the future) while other markets will be way underpriced (and offer high returns in the future)."
There's another downside to investing in emerging markets, the panelists said. Many countries, for instance, have U.S. dollar-denominated debt, which has just gotten a little bit more expensive to pay back.
"You know, it's a challenge," said Ritholtz. "Emerging market is not a monolith. But it's such a challenge to pick out one country over another, especially when you're not local. You're hoping that the growth rate exceeds -- the rate of growth of the economy -- exceeds the rate of growth of debt."
And for certain countries, he said it could be a disaster. "Throw a dart at South America," said Ritholtz. "You could see all sorts of mess going on down there. But ultimately, as the global economy grows, they buy the things that are produced, mined, extracted in emerging-market countries."
Look to Europe
Ritholtz also said developed economies ex-U.S., such as Europe, have cheap valuations too. "Look at European banks," he said. "They're incredibly cheap. How many people want to hold their nose and buy that, knowing they're going to look foolish for a couple of years before it comes around?"
The iShares MSCI Europe Financials ETF has a P/E ratio of 11.13 as of Dec. 21.
Siegel agreed with Ritholtz' assessment of Europe as a good investment in a post-panel discussion interview. "Even Europe, suffering from a long depression -- outside Germany and Scandinavia, which are prospering -- has bargains," he said. "European banks have lost half their value, and if there is a recovery they will experience big gains. I don't really recommend that individual investors engage in this kind of active management on their own, but they may want to invest with international value managers who do."
Siegel also noted during the panel discuss that he wished there was a legal way to buy the stocks -- emerging markets, commodities, European banks -- and put them in a private equity fund where you're not allowed to look at the price for eight years. "You'd be very happy with the prices you paid for those," he said.
More:See the full special report from our live panel discussion, "How Investors Can Win."
China or not?
For his part, Ritholtz said investing specifically in China wasn't all that appealing. "I'm not all that excited about China's long-term growth prospects until they become a consumer economy and start being able to answer their own demand," he said. "But as long as they're just the manufacturing sector to the world, there are a lot of other countries that are cheaper, easier to invest in."
He also noted another troubling aspect to investing in China. "Which class shares did you buy?" Ritholtz asked. "Did you go through the Hong Kong shares, as opposed to mainland China? You're getting B shares that are pricier, and they'll trade in lockstep. So, there's lots of hair on China. Eventually, they'll grow up and become part of the modern global economy, but their capital markets aren't even remotely ready for prime time." (Of note, here's a Guide to Chinese Share Classes.)
Altfest, meanwhile, said investing specifically in China might be worth the risk. "China's growing at realistically -- not the figure that they say -- but,  say, 4% a year," he said. "Consumer sales are growing at 10% a year. So, they are moving in the right direction."
Bullish on Mexico?
The panelists suggested that Mexico might hold some appeal for investors as well. "I love Mexico," said Siegel. "But it's a very slow-growing economy. It was a quarter of U.S. GDP per capita when I was a kid. Now, it's a third. There's a little bit of progress. They had to compete with an absolutely unforeseen, 900-pound gorilla called China. So Mexico, in 1981/82, looked like it was going to be the best bet in the non-U.S. world. It turned out to be a lousy bet. But in the future..."
Altfest disagreed with Siegel, suggesting that Mexico's prices are high. "Their currency is low, but the P/E multiples are high," he said. "We'd have to get down some to make it interesting." (The iShares MSCI Mexico Capped ETF has a current P/E ratio of 24.16.)
Siegel noted that Goldman Sachs' N-11 frontier markets are Mexico, Nigeria, Pakistan, Indonesia, Iran, Philippines, Vietnam, South Korea, Egypt, and Turkey, but that he would take out Iran (it's not available to Americans) and South Korea (which he said is already a first-world country) and add Bangladesh.
India: the Next China
Rather than investing in Mexico, Altfest said investors would be better off in the developing markets in Asia, where the P/Es are lower. Altfest also suggested that could be an interesting investment. "It could be the new China," he said. "I think India, with our help, could do very well."
Two of the largest ETFs that invest in India are iShares MSCI India ETF and WisdomTree India Earnings Fund.
Skip Africa for now
The panelists also suggested that investors might not be rewarded for placing bets on Africa, a frontier market. "There's a lot of questions as to whether governments are actually in charge in certain countries," said Ritholtz. "Frontier market is really the right way to describe it. It's not even an emerging market yet."
Two of the larger ETFS that invest in Africa are iShares MSCI South Africa ETF and VanEck Vectors Africa Index ETF.