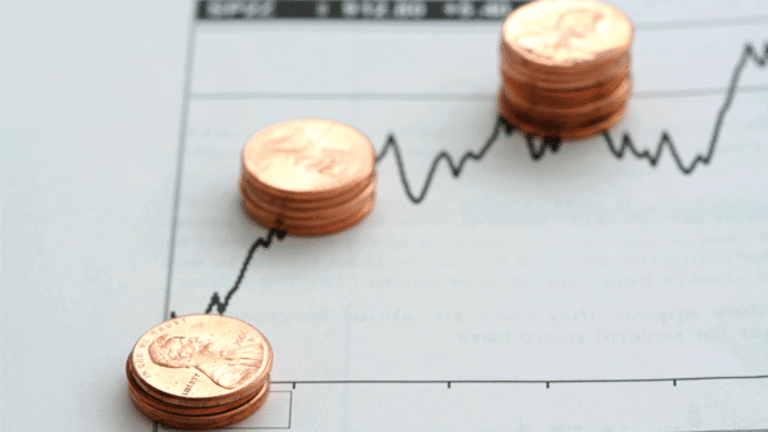 Emerging Asia Continues to Underperform
Current account problems and global stimulus reductions suggest more weakness lies ahead in Southeast Asia.
NEW YORK (TheStreet) -- Earlier in the month, I wrote about the troublesome scenarios developing in peripheral emerging market economies, and this week's performance in Southeast Asian equities helps confirm the bearish outlook. Relative to global stocks, the benchmark MSCI Southeast Asia Index has entered bear market territory and is falling at its fastest rate in more than a decade -- down 11% this month and more than 20% from its yearly high.
Read: Watching the Banks for Signs of Trouble
These declines have come largely as a result of reductions in foreign holdings, which have dropped for three straight months. In August, $2.2 billion in Indonesian, Philippine and Thai stock shares have been sold as investors look to avoid risk and position themselves for stimulus cutbacks from the
Federal Reserve
. Some outlets (such as state pension funds in Thailand and Indonesia) view these moves as a buying opportunity. But at this stage, there is little reason to believe we have reached a bottom in emerging market assets -- and more declines will likely be seen in coming months.
Negatives Outweigh the Positives
On the positive side, valuations look cheap. The MSCI Southeast Asia Index is now trading at 1.8 times net assets, which, for the first time in four years, is below the multiple seen in the MSCI All-Country World Index. But the negatives are overwhelming, and the bearish price momentum is not something that will be easily overcome. The Philippine Stock Exchange (PCOMP) has posted losses of 14% this month. The Jakarta Composite Index is lower by 13%, and the Thai stock benchmark (SET) has fallen 10% during the same period. The SET now trades at forward price-to-earnings ratio of 11, which is the lowest valuation in more than a year and firmly below the MSCI All-Country index (with its forward P/E of 13).
Read: Syria Will Raise Your Gas Prices
But when looking at things from a historical perspective, there is little reason to believe this bear market has run its course. Over the last 20 years, bear markets in the MSCI Southeast Asia Index have lasted an average of 10 months. The current bear market has been in place for just three months. Central banks in emerging Asia are looking for strategies to stabilize the financial environment but current account deficits in many of these regions have spooked foreign investors unwilling to take on the added risk with no indication of suitable rewards near term.
This month, net outflows in the Philippines are approaching $350 million. In Indonesia, this number grows to $570 million while in Thailand net outflows are much higher at $1.3 billion. This essentially suggests that no progress is being made in the current account balances in Southeast Asia, and these problems only grow when we
look at larger economies like India
.
Read: Maybe It's Too Soon to Count Out GM's Chevrolet Malibu
Official estimates for 2013 GDP growth in Thailand continue to see downward revisions (now at 3.8% from 4.2% previously), and the target for export growth has been lowered to 5%. Consumer inflation in Indonesia has risen to its highest level in four years, and the country's record current account deficit has pushed the rupiah to long-term lows. Policy strategies in dealing with these trends are complicated, however, as central banks are more concerned about declining growth prospects (making it difficult to simply raise interest rates.)
Read: Vodafone Confirms in Talks to Sell Verizon Wireless Stake
Externally, the majority of the market expects the Fed to begin phasing-out its stimulus programs, limiting likely demand for Asian imports for the remainder of the year. All of this points to a scenario of continued weakness in emerging markets. Those looking to start building positions in Asian assets should do so in a conservative manner. But the best approach is to simply "wait and see" as all the evidence points to prolonged weakness in the region.
At the time of publication the author held no positions in any of the stocks mentioned.
This article is commentary by an independent contributor, separate from TheStreet's regular news coverage.
Richard Cox is based in China, and has lectured at several universities there on international trade and finance, focusing primarily on macroeconomics and price behavior in equity markets. His articles appear on a variety of Web sites, including MarketBulls.net, Seeking Alpha, FX Street and others. Investing strategies are based on technical and fundamental analysis of all the major asset classes (stock indices, currencies, and commodities). Trade ideas are generally based on time horizons of one to six months.