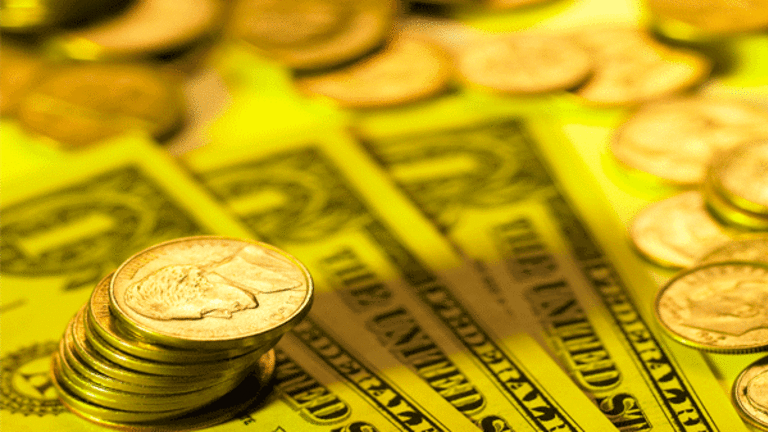 EM Currencies: What Is Real? What Is Nominal?
There is much concern about the policies that China may implement to contain inflation in addition to traditional monetary policy tools.
NEW YORK (
) -- China reported higher than expected CPI figures (4.4%) last week and many suspect that the official measure understates actual inflation. There is much concern about the policies that China may implement to contain inflation in addition to traditional monetary policy tools like higher rates and higher reserve requirements. There are some heterodoxy policies, like price controls that are of much concern to the investors.
McDonalds
announced earlier today that it was hiking prices by CNY0.5 to CNY1.0 at its restaurants (1200+) in China. According to the Economist Big Mac Index (Oct. 14), Big Macs are the cheapest in China, where they sold for about $2.18 compared with an average of about $3.71 in the U.S., would signal close to the 40% under-valuation of the yuan that some in the U.S. Congress have cited.
Yet to fully grasp what is happening in the currency market and relative competitiveness, it may be important to compliment the understanding of nominal rates with an appreciation of what is taking place in real that is inflation-adjusted terms.
Countries with higher inflation should have weaker currencies. To the extent the nominal value of the currency does not decline to offset the inflation differential, the country experiences an increase its the real value. That is what is happening in China. Or to say the same more correctly, because China's inflation is well above the U.S., in real terms the yuan is (recently) appreciating at a rate nearly twice what the nominal rise would suggest.
This is true in EM countries as well. India's inflation is running near 8.5%, as is Turkey's. Russia's inflation is near 7.5%. Brazil's is over 5%. South Korea's inflation is just above 4%. Indonesia is near 5.7%.
While businesses, investor traders can only deal with the nominal value of currencies, policy makers and economists ignore what is happening with real rates at their own peril. Ultimately, even for businesses and investors, the real rate developments contain important competitive information.
Marc Chandler has been covering the global capital markets in one fashion or another for nearly 20 years, working at economic consulting firms and global investment banks. Currently, he is the chief foreign exchange strategist at Brown Brothers Harriman. Recently, Chandler was the chief currency strategist for HSBC Bank USA. He is a prolific writer and speaker and appears regularly on CNBC. In addition to being quoted in the financial press, Chandler is often a guest writer for the Financial Times. He also teaches at New York University, where he is an associate professor in the School of Continuing and Professional Studies. While Chandler cannot provide investment advice or recommendations, he appreciates your feedback;
to send him an email.