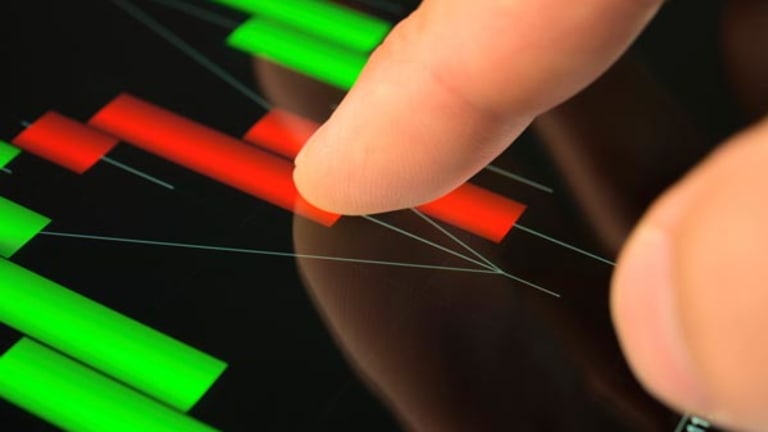 Earnings Forecasts: Voodoo Science, Pt 2 of 2
The ability to predict earnings will be plagued by so many unforeseen variables that the forecasting process will seem like Voodoo science.
The ability to predict earnings will be plagued by so many unforeseen variables that the forecasting process will seem like Voodoo science.
Click here for Part 1 of Earnings Forecasts: Voodoo Science
NEW YORK (
) -- Garbage numbers in, produces garbage earnings forecasts. But getting rid of the garbage numbers isn't easy in developing countries, where they are a natural byproduct of the culture.
In some cultures, people will forecast what their managers expect because they fear the consequences of disappointing the boss. In others, it's foolish to be forthright with financials, because it can encourage government scrutiny, unsavory toll collectors or additional taxes. In still others, managers see businesses as a vehicle for maximizing personal wealth, for example, through asset stripping and nepotistic contracts.
Another source for garbage numbers is under-skilled managers. The U.S. tops the charts for effective management. At the bottom are developing countries. It makes sense.
Business schools are just developing, and for many, effectively growing a business is a relatively new concept. The 39 countries with a history of communism also have a history that includes little use for business merchants. With the introduction of economic reforms, entrepreneurs from these countries have had to build their business educations from scratch, operating in environments plagued with corruption and in-process rule making.
Then there are managers, like those in many countries in Africa, Latin America, and Asia, where businesses have been controlled by a family or by a majority shareholder, for ages. Maximizing value is often a personal issue. Working in a JV or as a merged entity, they could easily deliver forecasts in January that no longer fit personal opportunities in June. Old habits can die hard.
Some might think that the threat of punishment for the obviously illegal actions just noted will limit those behaviors. However, almost all developing countries have immature legal systems, where law enforcement is more concept than reality.
If the police come knocking, or a case does make it to court, there are ways to make things disappear. This is the reason two-thirds of the world's countries scored fewer than 50 points out of 100 on Transparency International's Corruptions Perceptions Index. Get outside the developed countries, and corruption is rampant, because there is nothing to stop it.
Even in very corrupt countries, for example, India, corruption isn't always condoned. The odds of the 2008 2G telecom licenses being cancelled due to shocking revelations of public sector profiteering by India's world-beating backlogged judiciary were negligible. Surprise.
In 2012, India's Supreme Court ordered the cancellation of 122 cellular permits. Caught in the ruling were six foreign telecom companies that had been spending hundreds of millions to build up their presence in the Indian market. One license holder
Etisalat
(ETEL.AD) of the United Arab Emirates has already shut down its joint venture and taken an $827 million write-off.
This incident stunned the world on a number of levels: Eye-popping corruption, a judicial action that caused billions of foreign investment dollars to sit in limbo, and the fact that the Indian government did something. Thousands of foreign investors who flocked to the second most populous country have had to scale back expectations because India's world-beating bureaucracy can't get anything done -- like building out the infrastructure that is needed for commerce to grow.
Fortunately, there are financial auditors. Unfortunately, they too can be caught up in unusual developing country environments. In December 2012, the
SEC
initiated proceedings against the China-based Big 4 accounting firms and BDO because they refused, indeed were prohibited, from providing audit data on China-based companies.
In this situation, the securities of these companies are/were sold on U.S. stock exchanges, but the "state secrets" the accounting firms are obliged to conceal are also present in the audit documents of thousands of U.S.-China joint ventures, because they too rely on state-secret-holding party members to get things done. Subsequent refusals should be expected.
China is ranked by the World Bank 100th for investor protections. More sobering news, there are 85 countries that are ranked as having less shareholder protections than China.
If audits and law enforcement can't be counted on, at least the bums can be thrown out -- as in terminated. This will send a clear message to others. Not so fast. In some countries, terminating an employee requires government and/or labor union, and/or Works Council approvals -- which are not always granted.
Additionally, in many countries, regulated severance packages can make a terminated employee feel like they won the lotto. What kind of message does that send? Employee thieves are rewarded by winning company lotto.
For any corporation that is increasing its operational footprint in developing countries, the ability to accurately predict earnings will be plagued by so many new, different, and unforeseen variables that the forecasting process will seem like Voodoo science. Because the sources of unpredictability are rooted in foreign political, economic and social cultural systems, they won't be going away anytime soon. Trust, but verify, or buyer beware.