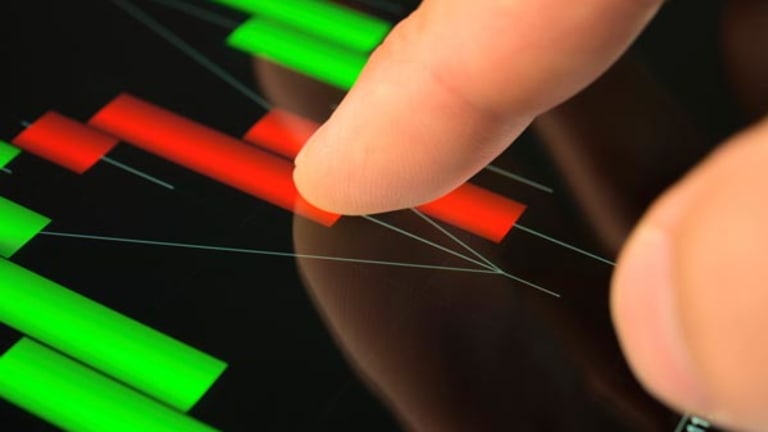 Earnings Forecasts: Voodoo Science, Pt 1 of 2
The ability to predict earnings will be plagued by so many unforeseen variables that the forecasting process will seem like Voodoo science.
The ability to predict earnings will be plagued by so many unforeseen variables that the forecasting process will seem like Voodoo science.
Click here for Part 2 of Earnings Forecasts: Voodoo Science
NEW YORK (
) -- The IMF just updated its forecasts for growth. Once again developing countries in Asia, Latin America and Africa are outpacing the U.S. and Europe by two, three and four times. Of course, U.S. corporations are extending their operations in developing countries. However, what is good for growth is bad for the accuracy of annual or quarterly earnings forecasts. There are multiple reasons for this.
For many CFOs, it will simply stretch their capabilities to accurately forecast the financial impact of big threats, like militant uprisings, surprise regulations, or social unrest in the markets served. In part, the challenge is media censorship. In part, it is the challenge of estimating the risk of the unimaginable. Remember the destruction to
Fonterra's
(FCG:NZ) financials and brand? It was a result from a joint venture with state-owned Sanlu, which was operating under the directives of China's Propaganda Department to conceal the devastation from contaminated milk products.
In the early 2000s, pundits talked about political risk like it had been relegated to history. Then Venezuela, Argentina and Bolivia surprised some foreign corporate guests with industry nationalizations, and Venezuela, Belarus, and Ethiopia surprised partners and investors with big currency devaluations.
It's easy to spring big government-action surprises for the 20+ governments headed by super presidents, like Russia, supreme or paramount leaders, like China, or all-powerful monarchs, like the six nations in the Gulf Cooperation Council. Not only can decisions be made fast, the media is tightly controlled.
In the U.S., there are advance warnings of impending government actions. Some that bring joy are U.S. trade sanctions. But sanctions are quid pro quo. In the past five years, for each complaint filed by the U.S. with the WTO, one has been filed in return.
Last year, the U.S. went after China's solar panel industry. It was good news for domestic solar panel makers, but bad news for domestic producers of polysilicon, because China threatened tariffs on their products. Last year, when the U.S. filed a trade dispute threatening sanctions against Chinese auto parts exporters, China responded the same day with increased tariffs on autos from the Big Three.
The U.S. is a world-beater when it comes to flexible labor regulations. If a business needs to trim back costs to meet projections, it's relatively easy and cheap to do this with a large layoff, or closing down a business. In many countries, this option won't be easy or cheap, and it may not be permitted at all.
Then there is the unexpected. This year
Anglo American
(AAL.L), following South African labor regulations, announced an impending mass layoff. The South African government countered with a threat to revoke its license to mine.
Many sources of unpredictability are tied to varying views on the purpose of the corporation. Decisions at American corporations revolve around maximizing shareholder value. In many countries, corporations have legal obligations to achieve double, triple, or even quadruple bottom lines that include satisfying shareholders, employees, environmental sustainability, and the community.
While the definitive legal requirements can be quantified and planned for, surprise regulations and ambiguous requirements are another matter. For example, China's Company Law, besides having a nebulous requirement for social responsibility, has a very ambiguous and unpredictable requirement that: "Companies shall provide the necessary conditions for the Party organizations to carry out their activities." But, the when and what of the Party's "activities" are not predictable.
Beyond regulations that support multiple bottom lines, there are social cultural considerations. If customers don't like a corporation's behaviors, for example, a decision that is good for shareholder but bad for the community, they can protest their dissatisfaction with boycotts and vandalism.
Customers can also boycott corporations from countries whose political positions they dislike. In late 2012, the sale of Japanese autos in China tumbled due to a backlash by Chinese consumers who were protesting Japan's actions in the East China Sea.
Forecasting the unknowable and catering to multiple bottom lines are two sources of unpredictable earnings. In
Part 2 of Earnings Forecasts: Voodoo Science, the impact of different cultural practices and legal systems that eliminate the usual options to corral sources of unpredictability are explored.