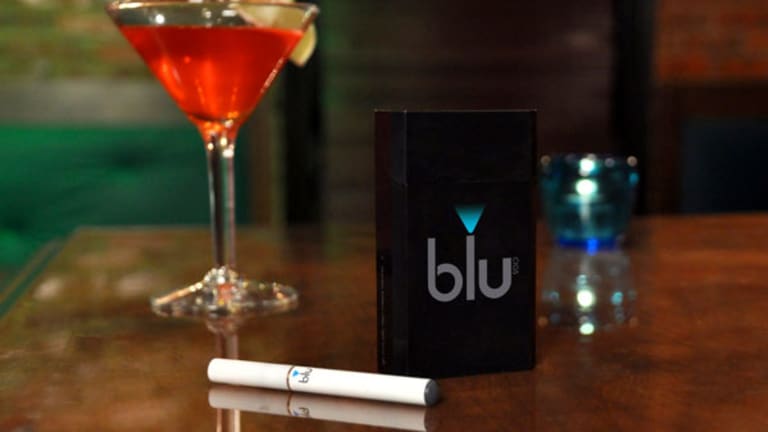 E-Cig Makers to Light Up China, World's Biggest Tobacco Market
FirstUnion Technology and a cigarette packaging company plan to bring electronic cigarettes to the world's biggest tobacco market -- China.
NEW YORK (TheStreet) -- A pair of tobacco industry manufacturers from southern China are preparing to challenge the Chinese government's powerful tobacco monopoly and change the way the nation smokes.
Their weapon of choice? The country's first brand of electronic cigarettes.
(TheStreet has been covering the U.S. e-cigarette market in a series of recent articles.)
FirstUnion Technology, a global supplier that claims to be the world's largest e-cigarette producer, and Jinjia, China's biggest maker of cigarette product packaging, launched a joint venture Tuesday, Feb. 25, aimed at manufacturing China's first mass-market e-cigs.
With a start-up investment of 100 million yuan, the companies said in a stock market announcement, the venture will be "engaged in the development, production and sale of electronic cigarettes for the domestic Chinese market.
No other details of the venture's business plans were released. But the partnership will almost certainly need support from the central government if it hopes to loosen state-owned China National Tobacco's grip on the market.
The Chinese tobacco market is the world's largest, with 325 million daily smokers, according to the World Health Organization.
FirstUnion and Jinjia have entrepreneurial success working in their favor. Both are headquartered in Shenzhen, a city neighboring Hong Kong where the Communist Party created an economic development zone in 1979. The zone was a first step in China's ongoing campaign to allow private ownership and welcome foreign investment.
FirstUnion opened for business in 2004, and today rolls out about 800 million e-cigarettes annually at plants employing some 10,000 people. Customers include leading tobacco companies in more than 50 countries.
Jinjia, launched in 1996, makes packaging for more than a dozen domestic cigarette brands -- all controlled directly or indirectly by China Tobacco -- as well as customers in Russia and Indonesia.
Also working in favor of the new venture are recent government initiatives that may eventually ban smoking in some public areas and restrict smoking at government functions. The country's health authorities have been urging tougher tobacco restrictions for years, but cigarettes are still inexpensive in China and smoking in restaurants, for example, is common.
E-cigs, battery-operated devices that deliver nicotine vapor without burning or smoke, could be marketed in China as an alternative to standard smokes that are easy on the lungs. FirstUnion's web page brags that the company "changes the world with healthy smoking."
At the time of publication, the author held no positions in any of the stocks mentioned.
This article represents the opinion of a contributor and not necessarily that of TheStreet or its editorial staff.