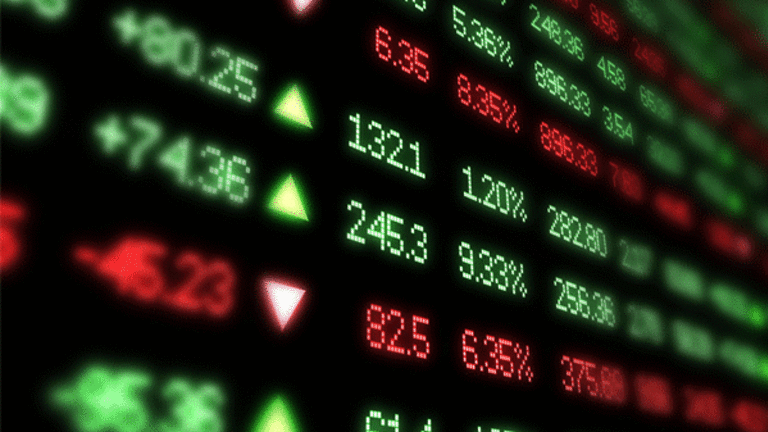 Publish date:
Dion's Mid-Year ETF Review
Here is a collection of stories from Dion in the first half of 2011.
Here is a collection of stories from Dion in the first half of 2011.
NEW YORK (
) -- As we enter the second half of the year, here is a look at some of the most read stories from the past six months that are still very much relevant today. Thanks for reading, and be sure to stay tuned for more new ETF content on Thursday.
Buffett's Options for His Mountain of Cash
Published 1/28/2011 06:00 a.m. EDT
Improving market conditions have been a major benefit for Warren Buffett, who has famously remained bullish throughout this long, arduous global economic recovery.
Now, as we head further into the year, the Omaha native is sitting on a mountain of cash, leading many analysts, commentators, and fans to speculate what the world's third richest man plans to do with it. According to a Sept. 30, 2010 filing,
Berkshire Hathaway
has $34.46 billion in cash.
While it is possible, the chance that Buffett would be satisfied simply standing by and watching his money pile continue grow in size is slim. In the past, he has clearly expressed his negative feelings towards the idea of holding cash as a long term investment.
In an interview on the
Charlie Rose Show
, Buffett insisted that although Berkshire Hathaway always has enough cash around, he sees cash as always being a bad long-term investment. He went on to say that he is typically unhappy when he finds that there is excess cash available.
Likening cash to oxygen, the legendary investor said it is important to know that it is around but unnecessary to have it in excess. Rather than have hoards of excessive cash on hand, he would rather own a strong business.
A more likely scenario is that Buffett's massive cash reserves will be used to fund another big ticket purchase. Although the investor has tweaked the positions within his legendary investment portfolio on a number of occasions, he has not made a major purchase since Berkshire Hathaway announced that it was acquiring the remaining shares of Burlington Northern Santa Fe Railroad at the close of 2009.
Finding a suitable purchase is not easy endeavor for the investor, however. The Burlington Northern purchase highlights the challenges Buffett faces when seeking out opportunities.
Whereas Buffett could once generate strong returns by picking up small, undervalued companies, the pool of attractive investment opportunities has shrunk significantly as his firm has grown. Today, in order for a company to significantly impact Berkshire's performance, it must be large. The small, fast-moving companies that pocketed the investor staggering returns in the past would barely make a dent in Berkshire.
There is a strong chance that Buffett would like to use his massive pile of cash to fund a new purchase. However, finding an attractive destination to sink his funds will be a difficult task going forward.
The financial newswires are buzzing this week in response to a recent Buffett-related article in
Barron's
which forecasted that a dividend may be in the future for Berkshire Hathaway shareholders.
Citing the company's massive surplus of funds and the challenge of finding attractive acquisition targets, the author notes that a dividend could be one logical way the company could utilize its cash on hand.
Although Berkshire Hathaway has not traditionally paid out a dividend, Buffett is no stranger to distributions. On the contrary, the investor's investment portfolio is loaded with notable income-paying positions such as
Proctor & Gamble
(PG) - Get Procter & Gamble Company Report
,
Johnson & Johnson
(JNJ) - Get Johnson & Johnson (JNJ) Report
and
Coca-Cola
(KO) - Get Coca-Cola Company Report
.
Additionally, the investors' personal investment portfolio boasts exposure to a number of yield-bearing firms which have provided him with a comfortable payout in recent years.
While attractive, many have been quick to point out issues such as the tax challenges Berkshire Hathaway and Buffett would face if they chose to offer a dividend.
These are only a few of Buffett's available options and ultimately, it remains unclear how he will eventually choose to spend Berkshire Hathaway's cash. However, given the massive size of his available funds, whichever route he chooses to take down the road will be exciting to watch.
2 ETFs for Canada's Robust Economy
Published 3/2/2011 06:00 a.m. EDT
Within the developed world, Canada has become a region of interest and ETF investors have a number of options to gain access to the nation's markets.
Our neighbor to the north has become attractive as it has followed nations around the globe along on the road to recovery. Canada's expansive natural resource industry has boded particularly well as commodity prices have powered higher and exports have picked up.
On Monday,
Bloomberg
reported that the Canadian economy expanded 3.3% in the fourth quarter, beating analyst expectations. Leading this growth were exports which saw their biggest jump since 2004.
This week, after keeping benchmark interest rates unchanged, Central Bank Gov. Mark Carney said Canada's recovery is proceeding at a faster pace than previously expected.
Looking to the near term, the Canadian markets could be promising for conservative investors looking for international exposure while staying close to home. The
iShares MSCI Canada Index Fund
(EWC) - Get iShares MSCI Canada ETF Report
and the
Guggenheim Canadian Energy Income ETF
(ENY)
are two options to consider.
Designed to provide investors with a snapshot of the Canadian marketplace, EWC exposes investors to a basket of the 101 largest and most liquid companies in the nation.
Firms comprising the top 10 holdings of EWC are largely from the financials and materials industries and include names like
Royal Bank of Canada
(RY) - Get Royal Bank of Canada Report
,
Potash of Saskatchewan
(POT)
and
Barrick Gold
(ABX)
.
Although EWC is effective for conservative investors looking to target Canadian firms from a wide range of sectors, those with a higher threshold for risk may find ENY an exciting endeavor.
ENY tracks the price performance of the Sustainable Canadian Energy Income Index, which singles out the strength of Canada's expansive energy industry.
According to ENY's Website, the fund is comprised of nearly 40 different names which are categorized as either oil sands companies or Canadian high yield energy equities.
Top holdings include Canadian Oil Sands,
Suncor Energy
(SU) - Get Suncor Energy Inc. Report
,
Imperial Oil
(IMO) - Get Imperial Oil Limited Report
and
Cenovus Energy
(CVE) - Get Cenovus Energy Inc. Report
.
On top of providing investors with ample and targeted exposure to the Canadian energy industry, ENY is an income focused product, with a 2.7% yield currently.
Both EWC and ENY have seen a notable uptick in both our short- and long-term momentum rankings.
Throughout the start of 2011, investors have been reminded on a number of occasions of the volatility inherent in emerging markets. As political tensions sweep through the Middle East and North Africa and inflation concerns weigh on other corners of the developing world, conservative investors have begun to look beyond nations such as Brazil and China for international exposure.
Canada offers a promising way investors can gain exposure abroad while sticking close to home. EWC and ENY are two funds to keep on the radar as we head down the road.
3 ETFs for Natural Gas Boom
Published 6/8/2011 06:00 a.m.. EDT
Though wildly popular, the natural gas industry has been notoriously tricky to target from an investment perspective. Fans of the fuel source, however, were given a welcomed vote of confidence at the start of this week when the Energy Information Administration released a shining forecast for the industry.
On Monday, the agency reported that a combination of factors, including abundant supplies, soured sentiment towards nuclear energy, and rising demand from emerging markets, have set the stage for what could prove to be a "golden age" for natural gas.
Looking to the next quarter century, the EIA forecasts that natural gas use could jump by as much as 50%. By 2030, the group notes that demand for natural gas could surpass that of coal.
There are a number of exchange traded funds available for investors looking to track worldwide natural gas proliferation.
I have often turned to the
First Trust ISE Revere Natural Gas Index Fund
(FCG) - Get First Trust Natural Gas ETF Report
in an effort to gain safe access to natural gas. This fund, designed to track a basket of producers, has typically behaved in a more stable manner than futures-backed natural gas ETF options such as the
United States Natural Gas Fund
(UNG) - Get United States Natural Gas Fund LP Report
and the
iPath Dow Jones UBS Natural Gas Subindex Total Return ETN
(GAZ) - Get iPath Series B Bloomberg Natural Gas Subindex Total Return ETN Report
.
FCG's portfolio strength lays in its diversification. Although its index is headed by independent energy players such as
Cabot Oil & Gas
(COG) - Get Cabot Oil & Gas Corporation Report
,
Petrohawk
(HK)
and
Southwestern Energy
(SWN) - Get Southwestern Energy Company Report
, FCG also sets aside a portion of its portfolio for large, integrated energy majors, such as
Royal Dutch Shell
(RDS.A)
and
Exxon Mobil
(XOM) - Get Exxon Mobil Corporation Report
. This dual-sided approach to tracking natural gas players will ensure promising upward action during times of strength as well as stability during choppy market action.
While FCG provides investor with exposure to natural gas producers, the
JPMorgan Alerian MLP Index ETN
(AMJ) - Get J.P. Morgan Alerian MLP Index ETN Report
tracks the performance of master-limited partnerships, which are responsible for transporting and storing this fuel. Top index components include
Kinder Morgan Energy Partners
(KMP)
,
Enterprise Products Partners
(EPD) - Get Enterprise Products Partners L.P. Report
and
Plains All American Pipeline
(PAA) - Get Plains All American Pipeline, L.P. Report
.
Aside from providing an alternative take on the natural gas industry, AMJ's expansive focus on master-limited partnerships makes it an appealing option for income-focused investors. As of the end of April, AMJ's yield stood at over 4.5%.
AMJ is attractive for a number of reasons. However, it is important to note that the product's ETN structure makes it susceptible to added credit risk. This is something to keep in mind before jumping in.
Though it is not typically the first region of the market to come to mind when talking about natural gas, water-related companies could prove to be popular as nations around the globe increasingly embrace this fuel source.
In an effort to boost production, many natural gas companies have turned to unconventional extraction methods. One popular technique is hydraulic fracturing or fracking, which involves the use of high pressure water and chemicals in order to crack through beds of shale rock. While effective, this method has become shrouded in controversy as many have raised concerns about the impact fracking fluids may have on drinking water.
The
PowerShares Water Resources Portfolio
(PHO) - Get Invesco Water Resources ETF Report
is the largest and most liquid water-focused ETF available. As noted on the PowerShares Website, the fund's index is largely comprised of companies dedicated to the conservation of potable water and water treatment. Top holdings include
AECOM Technology
(ACM) - Get AECOM Report
,
Valmont Industries
(VMI) - Get Valmont Industries, Inc. Report
and
Veolia Environnement
(VE)
.
Although the Energy Information Administration's long-term forecast for the natural gas industry is bright, it is important to remember that in the near term, there may be hurdles for this segment of the energy industry. Investors looking to arm themselves with natural gas-related ETFs at this time will want to keep exposure small and focused. This will ensure that they will be able to weather future turmoil.
-- Written by Don Dion in Williamstown, Mass.
RELATED ARTICLES:
>>Bet on Insurers in Second Half
>>Bleak View of Economy Spreads to Wealthy