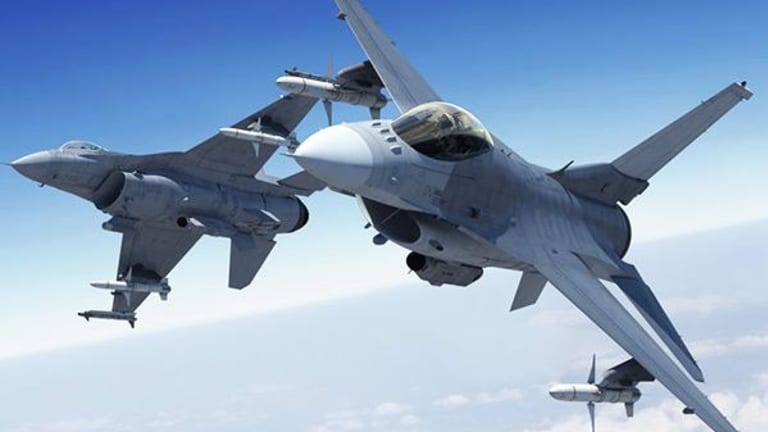 Defense Contractors Exploring India Deals Want to Safeguard Their Technology
Defense firms could see billions of dollars from arrangements made in India, but guarding their proprietary technology takes center stage before any deals are inked.
U.S. defense companies including Lockheed Martin Corp. (LMT) and Boeing Co. (BA) are bidding for multi-billion-dollar deals to supply combat jets to India's military, but protecting their proprietary technology has become a concern ahead of any overseas tie-ins, according to Reuters.
A business lobby group sent a letter to India's defense minister calling for assurance that defense firms won't have to give up any proprietary technology or be held liable for defects in products manufactured with local Indian partners through Prime Minister Narenda Modi's Make-In-India movement.
Make-In-India is part of the government's push to create a base of industrial military production in the country. India is currently short on military aircrafts as it retires Soviet-era MiG planes and faces delays in its own decades-long attempt to create a domestic military jet. To combat the shortage, Modi's administration has offered strategic partnerships in which foreign original equipment manufacturers (OEMs) can hold up to a 49% stake in a joint venture with an Indian company, which will hold the majority of shares.
Lockheed offered to move it F-16 jet production to India from Fort Worth if India orders at least 100 single-engine fighter jets. As part of an Indian defense ministry-backed strategic partnership, Lockheed partnered with Tata Advanced Systems in a joint venture that gives Tata majority stake and Lockheed 49% stake, Reuters reported.
The issue at hand revolves around firms like Lockheed retaining control over sensitive proprietary technology even as minority stakeholders in joint ventures. Domestic firms also want to be certain that they're not held liable for any defects in production that occurs in India.
India has become the world's largest importer of arms in recent years as state-run defense manufacturing factories have been forced to assemble sub-par tanks and aircrafts. A large part of Modi's reasoning behind the strategic partnership offer lies in transfer of technology to Indian manufacturers from foreign firms.
More of What's Trending on TheStreet: