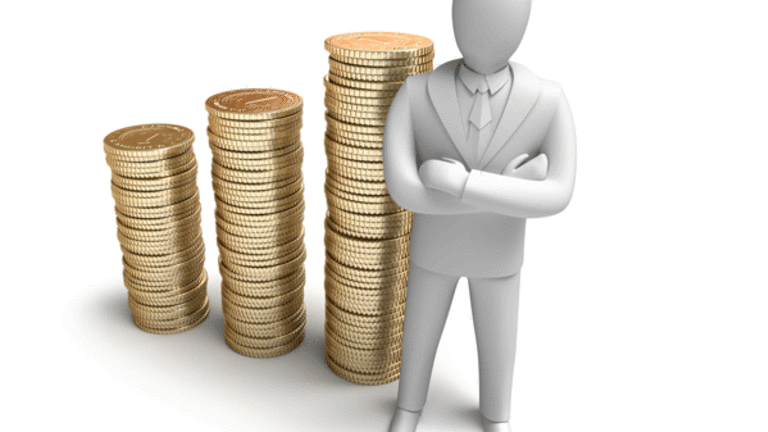 Publish date:
Custom-Fitted BRIC ETFs
Tips and tools for aggressive and conservative investors who have an appetite for emerging markets.
Tips and tools for aggressive and conservative investors who have an appetite for emerging markets.
NEW YORK ( TheStreet) -- Emerging markets have faced some heavy pressure in recent weeks as looming macroeconomic headwinds have weighed heavily on investor confidence and growth expectations. Despite this spate of weakness, fast-moving developing countries should not be ignored; in the event that clouds clear, they will likely regain leadership roles.
For many investors, the term, "emerging markets" immediately brings to mind a very specific basket of countries: Brazil, India, China and Russia. Together comprising the "BRIC" acronym, this foursome represents some of the largest and most recognizable players hailing from across the developing world.
While fast moving, these emerging and frontier markets are also inherently volatile. Given the size and influence of the BRIC countries, however, some of this risk may be toned down. Through the opening months of 2012, shares of the
iShares MSCI BRIC Index Fund
(BKF) - Get Report
and the
SPDR S&P 500 ETF
(SPY) - Get Report
have witnessed nearly identical performance.
Given its geographically expansive take on the BRIC nations, a fund like BKF may appeal to a conservative investor looking to test the emerging market waters. Meanwhile, those with a more aggressive appetite for risk can turn to individual nations in order to personalize or enhance their own unique BRIC exposure.
The latter plan is especially appealing considering the recent performance seen from these four nations. BKF, like most other BRIC-focused ETFs, sets aside the bulk of its portfolio to China and Brazil. Unfortunately, as macroeconomic headwinds have gathered, these two nations have become notable laggards.
Although they remain buoyed in positive territory, both the
iShares FTSE China 25 Index Fund
(FXI) - Get Report
and the
iShares MSCI Brazil Index Fund
(EWZ) - Get Report
have struggled to hold up, compared to BKF and broader emerging markets ETFs like the
Vanguard Emerging Markets ETF
(VWO) - Get Report
. FXI, the worst performer of the duo, has seen less than 8% gains in 2012.
It tends to represent only a minor slice of many BRIC-specific funds, but India's marketplace has staged an impressive rally during this timeframe. Year to date, the
WisdomTree India Earnings ETF
(EPI) - Get Report
is at the front of the pack, returning an impressive 23%.
This substantial climb comes as a relief to investors who watched India's market flounder over the course of 2011.
Back in December, I mentioned on
ETF Profits
that, although the nation was facing slowing growth and inflation pressures, India looked intriguing and could potentially be an interesting play in 2012 as other regions struggled with looming headwinds.
So far, this prediction has played out well.
BRIC-hungry investors who feel that the Indian marketplace will continue to outperform have a number of choices to consider. Hands-on individuals can turn to products like EPI, FXI, EWZ and the
Market Vectors Russia ETF
(RSX) - Get Report
on an individual basis and weight each according to their personal preferences.
Meanwhile, those who would rather take a less active approach may want to consider pairing a fund like BKF with EPI. At 14%, BKF already boasts the heaviest India exposure among the major BRIC ETFs. By combining this fund with a dedicated India ETF like EPI, it is possible to further ramp up a portfolio's stake in the Indian marketplace.
Emerging markets have faced some pressure in recent weeks as the global market mood has soured. The shakiness may persist in the near term, but I encourage investors to avoid writing off these developing countries. They have become increasingly important to watch and essential to any well-rounded investment portfolio.
At the time of publication, Dion Money Management was long VWO.