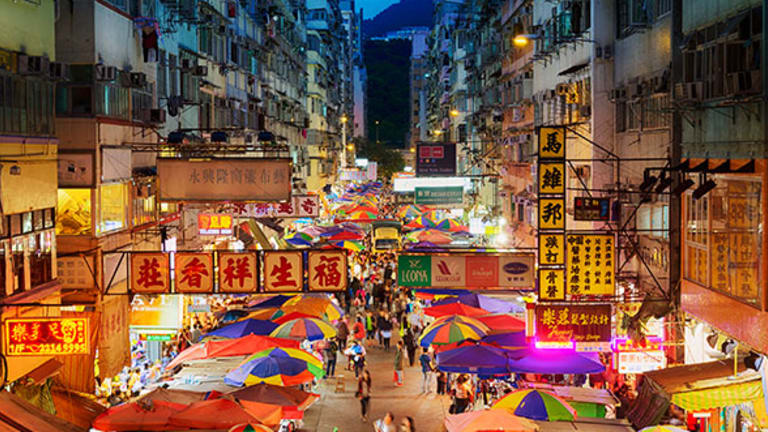 Crashing Chinese Markets Could Be Boon for U.S. Real Estate
A measure signed into law by President Obama in December will waive taxes on foreign pension funds.
Concern about the Chinese economy heightened again with the announcement Tuesday that GDP rose just 6.9% in 2015, its lowest annual gain in 25 years. Last week, the country's benchmark Shanghai Composite index reached bear market status, meaning that it dropped at least 20% from a recent high. 
Despite a rally at the end of last year, the Shanghai Composite is now more than 40% lower than its peak of 5,166.35, which it reached six months ago. 
"The bottom has fallen out of the market in the last two weeks," said Francis Lun, chief executive officer at Geo Securities in Hong Kong, told Bloomberg. "Investors have lost confidence after two weeks of meddling by government officials."
Chinese and other foreign investors will undoubtedly start shifting their attention to the U.S. and other markets. 
"Volatility from China is the new normal, and the sooner we get used to it the better," said Spencer Levy, CBRE's head of research for the Americas. "At the same time, a certain amount of volatility isn't all a bad thing as global instability often leads to more foreign capital flows to the safe havens, notably London and the U.S." 
Among the industries most likely to benefit is real estate, which has benefited significantly from foreign investment in recent years. According to the management consultancy and accounting firm Deloitte, Chinese commercial real estate acquisitions in the U.S. totaled $8.5 billion from 2005 through March 2014. To be sure, real estate deals can be risky, particularly developments that are trying to predict business and home buying trends. 
But a patient, selective investor can see solid returns with lower risk than they might encounter in the current Chinese climate. A recent tax incentive might make things potentially sweeter for foreign, institutional investors. 
In December, President Barrack Obama recently signed a into law a measure that waives taxes imposed on foreign pension funds. These funds had been taxed under the 35-year-old 1980 Foreign Investment in Real Property Tax Act, or FIRPTA but will now be treated similarly to U.S. pension funds. 
That said, foreign investors will be able to invest directly into properties and also in real estate investment trusts (REITs). Foreign pension funds can now buy up to 10% of U.S. publicly traded REITs, without triggering FIRPTA taxes upon sale of the stock. The limit had been 5% up until two months ago.
The new measure is intended to promote cross-border investment in U.S. real estate. Jim Fetgatter, chief executive of the Association of Foreign Investors in Real Estate (AFIRE) said the reform "can only be good for U.S. real estate," even if those effects are delayed.
The timing couldn't have been better, given China's declining economy and stock market. Some economists believe that Chinese investors and others with large stakes in China will have to adjust their portfolios. 
"The current volatility in China has underscored for Chinese investors the importance of diversifying their investments into the U.S. and elsewhere," said Sam Chandan, a professor at the Wharton School of the University of Pennsylvania.
This article is commentary by an independent contributor. At the time of publication, the author held no positions in the stocks mentioned.