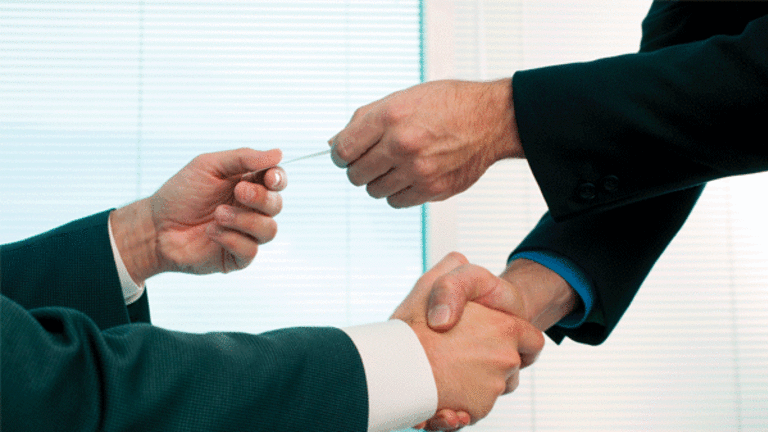 Commodity ETFs Need to Get Going
These lagging ETFs need to get going to lend support to the idea the bull market is back.
These lagging ETFs need to get going to lend support to the idea the bull market is back.
The following commentary comes from an independent investor or market observer as part of TheStreet's guest contributor program, which is separate from the company's news coverage.
NEW YORK (
ETF Expert
) --Greece might not take the bailout money? Okay, sell everything you've got, including that low-risk
Vanguard Utilities Fund
(VPU) - Get Report
.
Greece is back on board? Very good, then buy
Small Cap Australia
(KROO)
to profit from the
"dollar carry trade."
Investors of all sizes -- individuals, advisers, money managers, hedge funds -- view risk differently in 2011. There's less focus on tolerable loss through diversification and asset allocation; instead, many endeavor to eliminate any and all downside... with questionable results.
Shifting away from a "buy-n-hold-n-hope" world isn't a bad thing. In fact, I built my asset management client base on avoiding catastrophic dot-com losses in the early 2000s, using stop-limit loss orders with exchange-traded index funds. That said, it would not have been possible to envision six-month periods in the markets where major benchmarks closed 2% higher or lower on a daily basis.
Perhaps unfortunately, the level of intra-day volatility neither benefits a "hold-n-hoper" nor an active steward. The few who may benefit from crazy intra-day price movement are those who "day trade." Not all day traders, though. For every prosperous day trader, there are hundreds of gamblers in search of a new game.
What can you do in a world where risk is a light switch in the "on" or "off" position? You can recognize that when the CBOE Volatility Index (VIX) is above 25, technical trends reign supreme.
Technically speaking, then, the price of
Vanguard Total Stock Market
(VTI) - Get Report
is above its 50-day trendline. It fell below in mid-July; it rose above in early October. And the day-to-day noise has little to say about a current uptrend for U.S. stock assets.
The uptrend for emerging markets may be less impressive, but it exists. The current price of
Vanguard Emerging Markets
(VWO) - Get Report
is above its intermediate-term trend as well. (And that means... yes, you may want exposure.)
While stocks have been looking better -- while many risk assets are well above key moving averages (e.g., high yield corporate bonds, REITs, pipeline partnerships, emerging market bonds, etc.) -- there is a critical laggard. Specifically, Commodity ETFs aren't being scooped up.
A commodity break-through would lend support to the notion that a bull market is back. Higher commodity prices would signal greater demand from developed economies as well as the developing world.
However, bearishness still persists.
PowerShares DB Base Metals
(DBB) - Get Report
is still 20% below its July 2011 peak. And its not just the metals.
PowerShares DB Agriculture
(DBA) - Get Report
is below its 50-day moving average. In fact,
Green Haven Continuous Commodity
(GCC) - Get Report
demonstrates that the trend for aggregate commodity prices is down.
While I wouldn't advocate jumping the gun on Commodity ETFs, readers should note that I've been talking about China's resurrection since early October. For instance, the Oct. 13 article on
"China ETFs Trampoline Off the Bottom" makes the case that resource-rich nations that export to China will fare particularly well when China eases monetary-fiscal policy. Resource-rich Country ETFs that have eclipsed 50-day trendlines include
iShares MSCI Australia Index
(EWA) - Get Report
,
iShares MSCI South Africa Index
(EZA) - Get Report
and
iShares MSCI Malaysia Index
(EWM) - Get Report
.
Nevertheless, Commodity ETFs will need to join the uptrends soon. Otherwise, skepticism about the sustainability of current bullishness is likely to creep back into the picture.
You can listen to the ETF Expert Radio Show
"LIVE", via podcast or on your iPod
. You can follow me on Twitter
.
Disclosure Statement: ETF Expert is a website that makes the world of ETFs easier to understand. Gary Gordon, Pacific Park Financial and/or its clients may hold positions in ETFs, mutual funds and investment assets mentioned. The commentary does not constitute individualized investment advice. The opinions offered are not personalized recommendations to buy, sell or hold securities. At times, issuers of exchange-traded products compensate Pacific Park Financial or its subsidiaries for advertising at the ETF Expert website. ETF Expert content is created independently of any advertising relationships. You may review additional ETF Expert at the site.