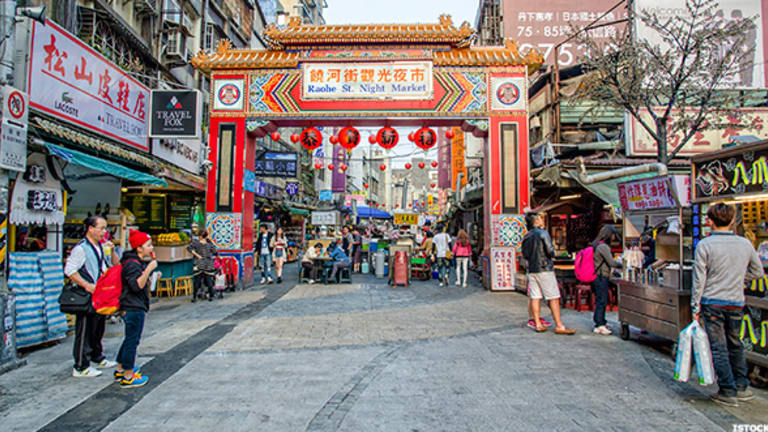 Citigroup Predicts China Will Weaken the Yuan Further in 2016
Emerging-market growth is entering a multiyear slowdown, led by China, while Brazil's credit is probably doomed to suffer a downgrade to junk levels, according to Citigroup's top emerging-market analyst.
Add Citigroup to the list of emerging-market bears: Currencies from the countries are likely to fall through next year, as Chinese growth slows, Brazil's credit rating gets cut to junk grade and commodity prices remain mired in a slump, the bank says.
The conclusion is that investors should stay away from assets with short-term currency exposure, said Guillermo Mondino, a Yale-educated economist who now oversees the New York-based bank's emerging-market bond and foreign-exchange analysis.
China's yuan, for example, which is tightly controlled by government authorities, is likely to weaken to about 6.8 per U.S. dollar in the next 12 months, from about 6.3 currently, Mondino said in an interview. The country's economic growth will slow to about 6.2% in 2016, from a projected 6.8% this year, he said.
"Next year, at some point in the first quarter, conditions are going to turn more difficult, and that will probably make life a little more complicated for portfolio managers," Mondino said. "It is our expectation that emerging-market foreign exchange will be weaker three months from now."
Citigroup joins a chorus of observers, including UBS and former Federal Reserve Chairman Ben Bernanke, in seeing a renewed bout of falling prices for emerging-market assets following a rally last month. The MSCI Emerging Markets Index, the most common benchmark for stocks from the countries, advanced 6.4% in October after tumbling 17% during the prior three months.
The Mexican peso, the most actively-traded currency among developing countries, has weakened 23% in the past year, while the South African rand has lost 27% and the Brazilian real has plunged almost 60%.
Chinese authorities probably will wait until after the country's new year celebrations in February to start weakening the exchange rate, he said.
"We're seeing an economy slowing down, and we don't see the policies that they're putting in place as being tremendously successful," Mondino said. 
Less-developed countries are probably headed into a period of several years where their average economic growth will be more like that of the 1980s and 1990s, when it was around 0.5%, than the closer-to-3% witnessed in the 2000s, he said.
"The headwinds that we currently face, and the complexity of adapting to the changes in the global landscape make it very difficult for emerging markets to recover a fast pace of growth in the short term," he said.
Brazil, which lost its investment-grade credit rating from Standard & Poor's in September, probably will be unable to stave off cuts by both of the other major firms, Moody's Investors Service and Fitch Ratings, he said. Many investment-grade holders would have to liquidate their Brazilian sovereign bonds if at least two of the rating firms deem Brazil to be junk grade.
Even though markets are already pricing Brazilian bonds like they're headed for a downgrade, such an event could unleash political turmoil, especially in a country where President Dilma Rousseff already has faced calls for impeachment.
"We do expect that Brazil will lose investment grade at some point in the next nine months," Mondino said. "I cannot imagine a situation where the downgrade happens and there's no finger-pointing taking place in the politics internally."
One bright spot could be Argentina, where Citigroup sees a 55% probability that Mauricio Macri will win the second round of presidential elections this month against Daniel Scioli, who represents President Cristina Fernandez's party. Such a win likely would lead to changes in policies that contributed to the country's debt default last year.
"It's going to be a nail-biter," he said. "I would imagine that if Macri wins, we could see a little bit more of a rally" in Argentine assets.