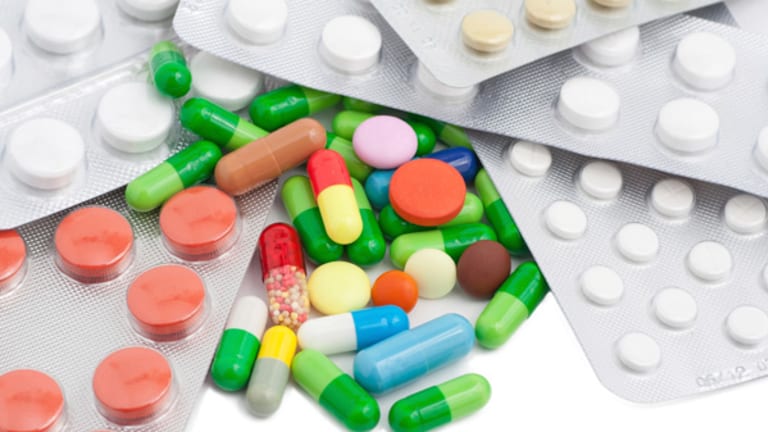 China Sky Fights Back With Letter to Holders
Buffeted by allegations of fraud and an ongoing SEC probe, China Sky One issues a letter to its 'loyal shareholders' and invites one and all to visit its operations in Harbin City.
NEW YORK (TheStreet) -- China Sky One Medical (CSKI) , an embattled Chinese reverse-merger company currently under investigation by the SEC, is fighting back.
On Friday, the maker of traditional Chinese medicines released a
letter written by its chairman and CEO
, Yanqing Liu.
The letter, addressed to China Sky's shareholders, defended the company against a series of fraud allegations made by short-sellers based in the U.S. Uppermost among the allegations are that the company has reported inflated sales figures in its financial filings with the Securities and Exchange Commission.
China Sky One's fight with one short-seller, a retired businessman in Texas named John Bird, was
documented on TheStreet in a story published last month
. Bird's contretemps were also featured some weeks later in an article in
Bloomberg Business Week
. Since late December, China Sky's stock has fallen sharply, losing 25% of its value.
But, on Friday at least, Liu's letter appeared to give the stock a boost. China Sky's shares were gaining 5.3% to $5.55 at 12:10 p.m. on volume of about 400,000 shares. Daily turnover averages about 180,000 shares.
Though it failed to address any of the specific allegations made against the company over the last year, Liu's letter was strongly worded. The chairman asserted that "in the Company's history, our executive directors have never sold a single share of China Sky One Medical."
>>The Shanghai Numbers: A Special Series by TheStreet
"Our company's reputation continues to be tarnished by unfounded allegations of certain self-serving investors, whose viewpoints recently have been rehashed in media outlets, driving our share price down and create panic among our valued shareholders," Liu wrote.
"We regret that our faithful shareholders have suffered loss in the capital market as a result of reckless criticism and attacks. Most of the issues that recently resurfaced in the media were raised some time ago and have already been addressed by management. We have worked closely and diligently with all SEC inquiries and will continue to do so."
In the letter, which at times was oddly translated, Liu lamented the lack of due-diligence visits to the company on the part of investors. "So far, there are not many shareholders who have been visiting the Company, or met with our management team. Without conducting field research or seeing firsthand the dedication of our professionals, we consider the negative challenges have demonstrated little interest in knowing the business."
The letter concluded with an open invitation to "current shareholders, potential investors, and different opinion holders" to visit the company's operations in China.
Liu even offered to foot the bill for anyone interested in making the trans-Pacific trip to Harbin, an industrial town in the far northeast corner of China, bordering on Siberian Russia.
"We are willing to cover your travel expenses in China," Liu wrote. "'Seeing is the base of believing.'"
China Sky is one of hundreds of Chinese companies that have come public in the U.S. through a back-door process known as a reverse merger -- also called a reverse takeover, or RTO. Over the last year, allegations and revelations of financial fraud have beset these companies to such a degree that the SEC has launched a wide-ranging probe, according to people with knowledge of the investigation. The SEC has declined to comment.
The SEC began its formal investigation into China Sky One in September 2009, partly in response to information uncovered by Bird. Both China Sky One and its audit firm, MSPC, have received subpoenas from the SEC, which is examing the company's accounting, record-keeping and disclosure practices, China Sky One has said in its own regulatory filings.
In the letter, Liu said that the company has "worked closely and diligently with all SEC inquiries and will continue to do so."
Liu's company isn't alone;
securities regulators have launched inquiries into Chinese RTO companies
such as
China Green Agriculture
(CGA)
,
Fuqi International
( FUQI) and
Rino International
(RINO)
. Rino's shares were recently deslited by Nasdaq after revelations of fraud at the company. The stock now trades on the Pink Sheets.
Like many Chinese companies that have gone public in the U.S., whether reverse-merger or not, China Sky One has been criticized for a lack of transparency. The company, for example, didn't disclose the SEC's probe until August 2010, 11 months after it began.
Liu addressed this concern as well. "We highly value smooth and transparent communication with our investors. Management is now busy working on annual auditing and reporting for 2010. As soon as practical, we intend to update investors on our 2010 performance and our financial guidance for 2011."
RELATED STORIES:
>>SEC Probing China Green Agriculture
>>China Green Drops on Research Note
>>Energroup Holdings' Drop Continues
>>China Stock Battles Destroy Value
-- Written by Scott Eden in New York
>To contact the writer of this article, click here:
Scott Eden
.
>To follow the writer on Twitter, go to
.
>To submit a news tip, send an email to:
.
Disclosure: TheStreet's editorial policy prohibits staff editors and reporters from holding positions in any individual stocks.