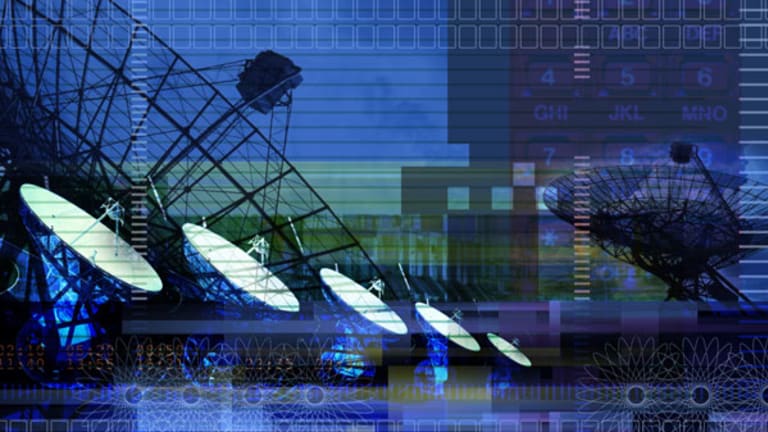 China RTO Stocks Slide After China Media Bombshell
A day after China MediaExpress says its CFO and audit firm have resigned, a handful of small-cap Chinese stocks sold off sharply.
(Chinese reverse merger article updated from March 15.)
NEW YORK (
) -- A day after
China MediaExpress
( CCME) revealed that its former auditor believes the company is
into possibly dubious accounting practices, a handful of small-cap Chinese stocks sold off sharply on Tuesday.
Fraud allegations have buffeted share prices among these names since last year, as more of the investing public begins to doubt the integrity -- rightly or wrongly -- of financial statements emanating from the People's Republic.
Of course, on Tuesday, the nuclear crisis in Japan and the broad and vicious slide in equities around the world didn't help Chinese small-cap names.
But more than a few of those stocks, most of which came public in the U.S. through a controversial process called a reverse merger, declined by more than 6% on heavy volumes during Tuesday's trading session. Many have been in the public eye before, accused of financial chicanery of one sort or another by short sellers.
Shares of
China Sky One Medical
(CSKI)
, for example, a controversial maker of traditional Chinese homeopathic medicines, fell by as much as 21% before ending the session at $4.50, down 8%.
American Oriental Bioengineering
( AOG), a competitor of China Sky's, issued poorly received first-quarter results Monday, earning a downgrade from
Brean Murray
, which is an accomplishment, since Brean Murray is one of a few small U.S. investment banks that do a robust business in the raising of capital and selling of shares in Chinese small-cap companies. The firm, in other words, has an interest in being bullish on Chinese stocks. AOB's beaten-down stock finished Tuesday at $1.83, surrendering 18%.
>>China Security CEO Talks Up LBO Again
Then there was
China-Biotics
, the Shanghai-based maker of yoghurt cultures, long suspected by short sellers of fictionalizing part of its business, including the number of retail outlets it has owned. (China-Biotics has denied all charges.) For the second time since the beginning of the year, the company has been the subject of an unfavorable investigative article in the Chinese press. This time it was the
China Economic Review
, an English-language monthly published out of Hong Kong, which posted on its web site a piece entitled
"China-Biotics: The Numbers Don't Add Up."
The stock declined 4% Tuesday.
Elsewhere,
Telestone Technologies
(TSTC)
, a
which was aided in its reverse merger by a
longtime promoter of Chinese stocks named S. Paul Kelley
, surrendered 9% on no news.
Similarly, the small-cap beer brewer
China New Borun
(BORN)
, which went public through the front door in an initial public offering, dropped more than 18% before recovering Tuesday afternoon. The stock closed at $10.22, down 4.5%.
China Education Alliance
( CEU), another beaten-down name, waylaid by accusations of skullduggery, ended the Tuesday session by sinking 14% to $1.50 on more than double the daily average trading volume. The only news? The company, which sells Internet-based educational materials, had "successfully hosted" its third-annual "China Middle School Students Academic Abilities Competition" in Beijing. According to the company's press release, 300,000 grade schoolers attended.
Rounding out the list of biggest losers Tuesday was
Lihua International
(LIWA)
, a producer of copper wire, whose shares lost 7%, also on no news.
The declines comes as the Chinese small-cap universe enters its conference season. Last week,
Rodman & Renshaw
(RODM) - Get Free Report
, one of the U.S.-based investment banks that does a steady business in underwriting the secondary offerings of small Chinese firms, hosted an annual investor conference in Shanghai, where company managements gave their spiels to hundreds of investors.
This week,
Roth Capital
is hosting its annual small-cap confab near its home base in Orange County, California. About a third of the companies giving presentations at the conference hail from China. They include a few of the more divisive names in the sector:
China Green Agriculture
(CGA) - Get Free Report
,
China Valves
(CVVT)
,
China-Biotics
( CHBT),
Telestone
(TSTC)
,
Orient Paper
undefined
and
Wonder Auto Technology
( WATG). (To be sure, many other Chinese companies untouched by specific criticisms or short-seller attacks are also slated to present at the conference.)
Participants at the Roth symposium say the China Media news on Monday rattled nerves and sparked a lot of chatter. By Tuesday, though, the scene had calmed as the meat of the conference got underway. As usual, Roth hired a well-known rocker to play at one if its evening parties. On Monday night, it was the aging 1980s star Joan Jett.
Good news apparently did hit the wires for one Chinese reverse-merger stock. After the close Tuesday, Orient Paper's fourth-quarter results incited investors to bid up its shares by more than 7% to $4.89 in pre-market trades Wednesday. The small paper maker's volatile stock lost nearly 7% during the previous session. Orient Paper had been accused of outright fraud by Muddy Waters, a controversial one-man research shop that also takes short positions. Muddy Waters had also accused China Media and the now-delisted
Rino International
(RINO)
of accounting hijinks.
An investigation into Orient Paper's books by the company's board, aided in part by consulting services provided by Deloitte & Touche, cleared the company's accounting practices last year.
Meanwhile, the SEC continues to investigate the Chinese reverse-merger phenomenon. According to people involved in the probe, the agency is examining individual companies as well as the so-called "gatekeepers" who help Chinese businesses gain entrée into U.S. markets, including audit firms, law firms, stock promoters and investment banks. The SEC has declined to comment on that investigation.
Proponents of the sector say that all the hullabaloo is just that. Incidents of fraud among Chinese companies, bulls say, are no lesser or greater than those among public companies doing business anywhere, the U.S. included.
Chinese companies have started to fight back, using a number of techniques to convince the investing public that they're on the up and up and that their stock prices -- caught up through no fault of their own in the general negative sentiment surrounding the sector -- have declined so much that they no longer reflect the true value of their businesses.
Some companies have announced share-buyback plans. Others have pledged to fire their small auditors and hire one of the Big Four accounting firms. Still others under more direct assault by shorts, such as China Green Agriculture, have been forced to
and issue
point-by-point rebuttals
to short sellers who have purported to offer evidence of fraud. (China Green is also the subject of an informal SEC inquiry.)
It remains to be seen how China MediaExpress might go about defending itself. The news Monday was damaging. The company said its CFO and audit firm had resigned. The Chinese affiliate of
Deloitte & Touche
told the company that it had found enough "irregularities" that they warranted an investigation into its accounting.
China Media, which sells ad space on LED screens installed on intercity buses, is a slightly different species than the typical RTO. The company originally went public in the U.S. through a reverse merger, but was then acquired by a special-purpose acquisition vehicle, or SPAC. The original SPAC investors have long ago sold their shares, however. Starr Investment Group, a fund run by Maurice "Hank" Greenberg, former chief of AIG, subsequently took a big chunk of China Media stock. The fund owns a little more than 3 million shares, or about 9% of the total outstanding shares, and Greenberg's decision to buy into the company had been used by long-side investors as evidence that China Media couldn't be fraudulent. How else would Greenberg, who must have run vigorous due diligence on the company, have taken such a big stake?
China Media's travails bear an uncanny resemblance to another Chinese company in a very similar business:
SearchMedia Holdings
undefined
, which sells ad space on billboards in China. It, too, was acquired by a SPAC, though it hadn't gone through a reverse merger. It was still a private company in China. Not long after completing the deal, the Los Angeles-based promoters of the SPAC, called Ideation, discovered that they'd acquired a business that had been cooking its books. Ideation fired Chinese executives and restated past results; more than half the revenue SearchMedia had claimed prior to the SPAC acquisition turned out to be essentially fictitious. SearchMedia's shares now trade at $1.85. They were down 12% on Tuesday.
-- Written by Scott Eden in New York
>>China RTO Transfer Agent Gets SEC Sanction
>>China RTO Gets Bounced By SEC
>>China RTO Pump-and-Dump Scam Alleged
>>SEC Probing China Green Ag
>>China Sky One Fights Back with Letter to Holders
>To contact the writer of this article, click here:
Scott Eden
.
>To follow the writer on Twitter, go to
.
>To submit a news tip, send an email to:
.
Disclosure: TheStreet's editorial policy prohibits staff editors and reporters from holding positions in any individual stocks.