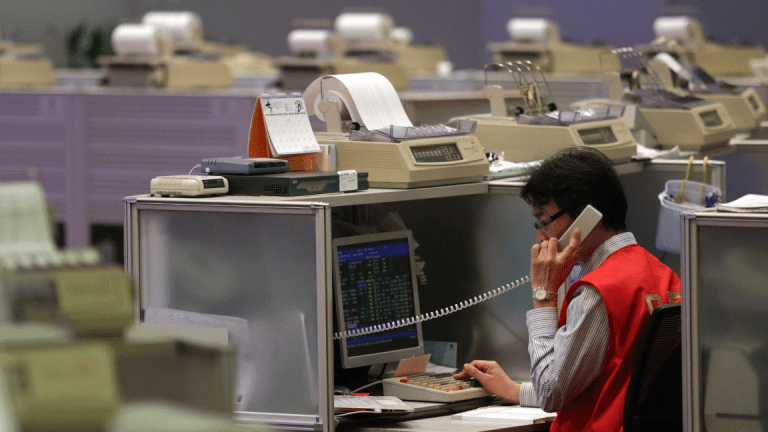 China Opens Financial Sector to Foreign Buyers as Xi Pushes Reforms
China will allow foreign firms to own majority stakes in banks, fund managers and insurance companies in major reform push under President Xi Jinping.
China will ease restrictions on foreign ownership of bank and insurance sector firms in the world's second-largest economy, the government said Friday, as President Xi Jingping continues to push his reform agenda following the cementing of his leadership at the Communist Party Congress.
Foreign firms will immediately be allowed to own majority stakes in Chinese companies in the futures, securities and funds markets, Finance Minister Zhu Guangyao, said, but full ownership would not be permitted for at least three years. Insurance firms can be fully owned in five years under the new rules, which were also part of a major push by President Donald Trump in his months-long discussions with Xi that began earlier this year in Mar-a-Largo. 
Shares in China-based Ping An Insurance (Grp) Co (PNGAY) , the world's largest, were marked 5.38% higher in Shanghai trading while rival New China Life Insurance rose 5.66% and China Pacific Insurance Group gained 4.47%. China's benchmark CSI index closed the Firday session 0.88% higher at a 2017 high of 4,111.91 points.
Trump capped his two-day summit in China Thursday with a litany of new commercial contracts for some of America's biggest companies even as he continued to criticise trade relations between the world's two biggest economies.
Around $250 billion in new and existing deals between U.S. and Chinese firms were touted by the President and his team as they departed from the third leg of his 11-day Asia tour. Boeing Co. (BA) - Get Free Report , General Electric (GE) - Get Free Report , Qualcomm Inc. (QCOM) - Get Free Report  and Ford Motor Co. (F) - Get Free Report were just names on the list of deals and contracts linked to the Trump visit and the broader ambitions of trade policy changes between the world's two largest economies.
Goldman Sachs (GS) - Get Free Report also said it would establish a $5 billion investment vehicle with China Investment Corp., the country's sovereign wealth fund, in what could be a precursor for cross-border stakes in the financial and insurance sector.
More of What's Trending on TheStreet:
What Moves Markets, What Doesn't, and How to Tell the Difference