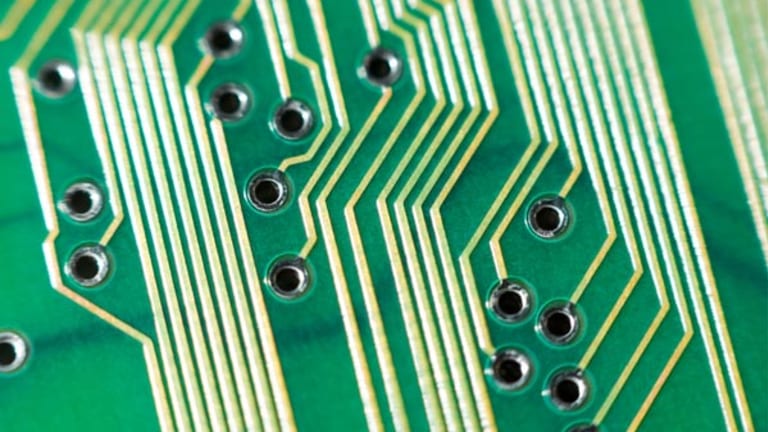 China Mobile Shakes Off Europe's Funk
Fundamentals are strong despite China's growth concerns due to a drop in demand for its exports in the U.S. and Europe.
NEW YORK (
) --
China Mobile
(CHL) - Get China Mobile Ltd. Report
has fallen more than 4% from its yearly highs recorded last week as concerns about China's overall growth dented investor optimism surrounding the largest wireless carrier in the world.
Macroeconomic data on China for April that came out last week added fuel to the existing concerns that the country's economic growth was slowing. The quarterly data released earlier showed that China's GDP growth fell down to 8.1% a year in the first quarter of 2012, a sequential drop of 0.8%. Investors were anticipating a milder drop to 8.4%.
Much of the slowdown in China's growth rate stems from a drop in demand for its exports in key markets including the U.S. and Europe. The fact that China Mobile's growth is not dependent on exports but internal domestic consumption of its wireless services provides a better view of the company's prospects.
China Mobile is the world's largest wireless carrier, with close to 670 million subscribers, dwarfing its U.S. counterparts
Verizon
(VZ) - Get Verizon Communications Inc. Report
and
AT&T
more than six times. We have a
$59 price estimate for China Mobile, about 10% ahead of the current market price.
See our full analysis for
China Mobile's stock here.
Smartphone, 3G Demand to Support Growth
While the era of double-digit growth rates in the world's largest economy may be over, we expect the economy to still grow at a 7%-8% clip. Even the country's Five-Year Plan for 2011 to 2015 had called for an annual long-term GDP growth of 7%. At this rate, millions of Chinese will still enter the middle-class strata every year.
Greater disposable income will see demand for 3G-capable smartphones increase in the coming years. China is already poised to overtake the U.S. this year to become the world's largest smartphone market by volume, according to IDC's latest market figures. (See
China Mobile Primed for $59 as China's Smartphone Market Blossoms.) Further, a low 3G penetration of only about 15% in China is a massive opportunity for China Mobile to promote 3G widely.
China Mobile's huge existing subscriber base is a big competitive advantage, in this regard. The carrier has over 600 million 2G subscribers that will eventually transition to 3G as mobile data services see a huge surge in demand over the coming years.
However, the behemoth hasn't yet been able to capitalize on its huge 2G subscriber base as well as it should have. As of January, China Mobile only had around 54 million 3G subscribers compared to
China Unicom's
43 million and
China Telecom's
39 million.
A big reason for this has been its homegrown TD-SCDMA 3G network, which is incompatible with most smartphones currently available in the market such as the iPhone. This requires handset vendors to come out with specially crafted phones for the carrier's proprietary network, which has proved to be a huge deterrent.
Homegrown 3G Will Soon Be Overcome
We believe that
Qualcomm's
(QCOM) - Get Qualcomm Inc Report
recent announcement of a baseband chip that supports China Mobile's networks will finally make it possible for
Apple
and other vendors to release compatible smartphones on the world's largest carrier. (See
Qualcomm Paves the Way for an Apple-China Mobile iPhone Deal.) When that happens, it will help China Mobile promote 3G better and gradually transition its huge 2G base to 3G, eventually taking an unassailable lead over its rivals.
Going forward, China Mobile will promote more of 3G because most of the growth lately has come from data rather than voice, which has reached near-saturation.
Adding 3G subscribers will boost China Mobile's ARPU levels as 3G smartphone users consume huge amounts of data. Margins will be impacted by the sale of subsidized 3G phones such as the iPhone, but China Mobile will be betting on making its money back over the term of the contractual period.
Click
to find out how a company's products impact its stock price at Trefis.
Like our charts? Embed them in your own posts using the
.
This commentary comes from an independent investor or market observer as part of TheStreet guest contributor program. The views expressed are those of the author and do not necessarily represent the views of TheStreet or its management.