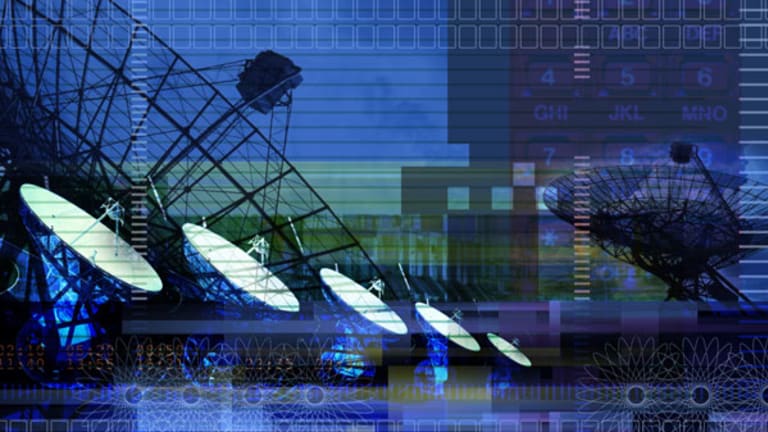 China MediaExpress Converts Bull to Bear
The demise of China MediaExpress has caused a lot of pain, a lot of gain -- and the conversion of one vehement China bull.
NEW YORK (TheStreet) -- The Nasdaq Stock Market delisted the shares of China MediaExpress( CCME) Thursday, ending a prolonged, nine-week trading halt spurred by allegations of massive fraud at the small-cap Chinese advertising firm.
It also brought to light some painful lessons for investors who believed in the company.
With the stock banished to the over-the-counter Pink Sheets, trading in the name began Thursday morning for the first time since March 11. Before the suspension, China Media's shares last changed hands at $11.83, good for a stock-market value of $437 million. But even that was a far cry from the nearly $1 billion in market cap that the company commanded as of early January, before a series of public short-seller reports emerged, accusing China MediaExpress, which purports to sell advertising on flat-screen TVs installed on busses in China, of faking its financial results in order to steal money from U.S. investors.
The company's shares opened Thursday at $4.55 and declined from there. Volume was frantic as short sellers rushed to cover their positions and book profits, and long investors rushed to unload their stock and limit their losses. By Thursday afternoon, China Media's shares closed at $2.16. Volume surpassed more than 14 million shares, meaning that more than a third of the company's shares outstanding had turned over.
More than half the company's float had been sold short by investors who were betting that the company was mostly a fiction, and thus worthless. The other half of those shares were held chiefly by small, retail investors with long positions -- hopeful investors like Marty Lopez, a 30-year-old schoolteacher in Baltimore, who'd taken about $28,000 from his savings and put it into CCME stock, hoping to cash in on a business model that he believed was "amazing. It seemed like a gold mine."
No longer. "We dumped it," Lopez said in a phone interview Thursday afternoon. His broker was able to sell his stake for $3.05 a share, he said, a better price than he was expecting. "I'm happy to pull three thousand dollars out of the whole debacle," he said. "But you can quote me:
This sucks
."
Lopez began building his position in China Media in December, having followed the advice of a young money manager named Glen Bradford. They had known each other from their hometown, South Bend, Indiana.
Bradford, who is just 24, was among the most vehement CCME bulls in the financial blogosphere, talking his book and touting China Media shares and many other Chinese micro-cap names
.
Five months later, that recommendation has officially turned to disaster. Bradford says the events have not only chastened him, but converted him. "I was completely wrong," Bradford said in an email to
TheStreet
. "CCME has caused me to re-evaluate everything, life in general. Expensive learning experiences abound in China."
He says that he personally "lost millions" on CCME's decline, at least on paper. "I was a millionaire and now I'm not."
One hard lesson, he said -- one that
others have arrived at before him
-- is that regulatory filings with the SEC aren't sacrosanct representations of corporate reality. "If you invest solely on SEC filings in China, buyer beware, because there is a lot more underlying creativity that is possible in terms of separating investors from their money," wrote Bradford in his email.
China MediaExpress shares were halted right before the company was set to file its 10-K annual report with the SEC. Instead of passing its audit and submitting those documents, the company's auditor -- the Hong Kong affiliate of accounting firm Deloitte & Touche -- resigned, saying it had "lost confidence in the representations of management." Executive and director resignations followed. Analysts dropped coverage. A week later, the company's largest outside shareholder,
C.V. Starr Investment Advisors
, filed suit against China MediaExpress and its top management, alleging fraud.
Starr is the investment vehicle of Maurice "Hank" Greenberg, the chief executive of pre-crisis
AIG
(AIG) - Get Free Report
. When Starr invested $30 million in China Media in 2010 -- many small investors viewed the deal as validation of the company's legitimacy as a fast-growing enterprise in the world's fastest-growing economy -- one that was able to book profits at margins far wider than any of its peers or rivals in China.
It was
that drew the attention of short sellers in the first place.
In the face of all the negative attention -- including a probable investigation by the SEC -- China MediaExpress has continued to defend itself. In a press release Thursday morning, the company said it intended to appeal Nasdaq's decision to delist its stock. The press release also maintained the company's corporate description as "China's largest television advertising operator on inter-city and airport express buses."
The sheer length of the trading halt in CCME shares raised the hackles of long and short investors alike. Short sellers borrow the shares of companies they think are overvalued or fraudulent, and then sell the shares. But they must eventually return the borrowed shares by buying them back on the market. Because the trading halt froze them out of covering, the shorts say they've been burned by the exorbitant interest rates that brokerage firms are charging for those lent-out shares -- as much as 99% of the value of the stock on an annualized basis.
Stock and options holders of China MediaExpress are hardly alone. A raft of Chinese small-cap stocks --17 at last count -- now sit in trading-halt limbo as regulators and exchange officials check into allegations of fraud, including
China Agritech
( CAGC),
China Integrated Energy
(CBEH)
,
Universal Travel
( UTA) and (most recently)
Longtop Financial
( LFT).
China MediaExpress has been perhaps the most damaging of this year's Chinese-stock blowups. It has become a poster child for an entire sector of small-cap companies hailing from the People's Republic that have sought to raise capital in the U.S. only to face allegations of fraud. More than a dozen companies have come in for suspicion on the part of short sellers, media and financial regulators. As
TheStreet
reported in December, the Securities and Exchange Commission last year launched a broad inquiry into the phenomenon. Seventeen Chinese stocks are now under trading halts.
For Bradford, who says he paid his way through business school at Purdue University partly on proceeds made on successful long positions in Chinese small-cap stocks in 2009 and 2010, the experience with CCME has converted him completely to the other side of the ledger. His view on China is dark.
In a phone conversation Thursday afternoon from his home in Mishawaka, Indiana, near South Bend, Bradford's descriptions of his view of the People's Republic made him sound like a
China bear. Not only does Bradford believe that Chinese small caps and reverse-merger companies are mostly fraudulent, he believes the Chinese economy is mostly built on air -- "a Ponzi scheme."
"China is the biggest bubble in history," he said. "My opinion will probably be very much frowned upon by anyone who thinks the world's going to be a better place in five years."
-- Written by Scott Eden in New York
>To contact the writer of this article, click here:
Scott Eden
.
>To follow the writer on Twitter, go to
.
>To submit a news tip, send an email to:
.
Follow TheStreet.com on
and become a fan on
Disclosure: TheStreet's editorial policy prohibits staff editors and reporters from holding positions in any individual stocks.