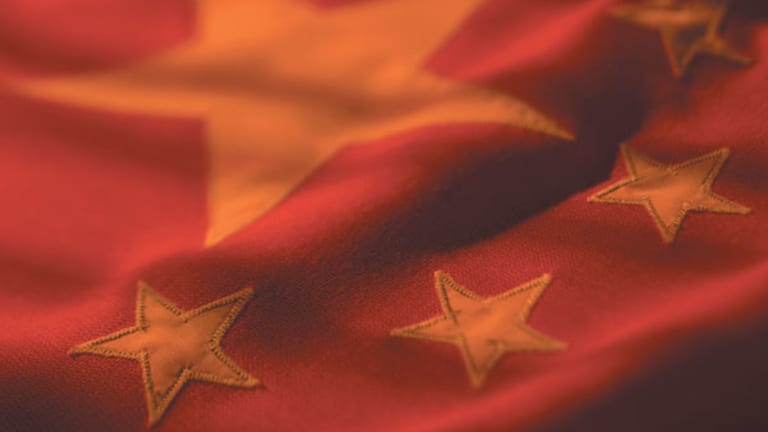 BEIJING (MNI) -- Has all the bad news about the struggling global economy been baked into the markets? A key test could come Tuesday when the Chinese government announces the third-quarter economic growth numbers.
Global markets could be in for another bout of selling if it's confirmed that Chinese growth has fallen to its lowest level since the global financial crisis and the government insists it isn't going to respond with policy easing.
A government source who asked that his name not be published said that growth may have fallen to 7.3% in the last quarter. Analysts outside the government are even less confident, forecasting that the economy grew by "just" 7.2% in July to September.
Both estimates are below the second quarter's 7.5% expansion, and would confirm that the summer improvement in activity levels wasn't sustained and could put the government on track to miss the full-year growth target for the first time since the Asian Financial Crisis of the late 1990s.
Dariusz Kowalcyzk, a strategist with Credit Agricole in Hong Kong, is forecasting that the economy likely grew as little as 7% in the second quarter.
Global investors who haven't accepted a slower China could be in for more pain on Tuesday, he said.
"The negatives from China related to the real estate market haven't been fully priced in and, after the data comes out, there will be disappointment and talk about more downside for commodities exporters and anyone else relying on China," he said.
The Chinese slowdown and the government's refusal to respond shouldn't come as a big surprise. In fact, senior officials have been unusually communicative in recent weeks in outlining their new approach to economic management, or "the new normal" in President Xi Jinping's words.
A series of appearances by key officials in recent weeks has delivered the message that the economy has slowed but remains in a "reasonable range" and there's no cause to respond so long as the labor market remains stable.
"We don't need to worry about the GDP decline. 7% GDP growth is not low," the government source told MNI.
That's not to say the government is doing nothing at all. Its "targeted" easing measures have included attempts to channel more funds to underserved parts of the economy, such as by cutting the reserve requirement for institutions which lend predominantly to small business and agriculture.
The People's Bank of China cut the rate on the repurchase agreements that it transacts with the market for the second time in a month on Tuesday as the government continues to try to lower corporate funding costs.
But this is dabbling at the margins rather than any wholesale effort to stimulate the economy by flooding the system with cash, a policy strategy favored by the previous administration. Premier Li Keqiang has said his government doesn't intend to introduce major stimulus policies and those forecasting steps such as system-wide reserve cuts misunderstand Beijing's policy stance.
Without a significant turnaround in conditions in the real estate market, Chinese economic growth is set to remain subdued, analysts believe. The government has been unwinding administrative restrictions on housing to try to arrest the slide but has stopped short of actually introducing new measures to stimulate demand.
"It's not really stimulus at all -- they will have some impact but it won't be big," said Li Ruoyu, an economist with the State Information Center, a central government-affiliated think tank.
Countering the gloom about China's economic outlook are lingering hopes that the government will do more to implement the ambitious policy blueprint agreed at the Communist Party's Third Plenum, held last November.
The Fourth Plenum is scheduled to be held here from Monday to Friday.
Although the meeting is ostensibly focused on the "rule of law," the government source said other issues will be discussed, including personnel change and ongoing system reform, while any legislative changes agreed will have economic implications.
Nonetheless, analysts say the process of implementing much-needed reform has been painfully slow. The leadership has demonstrated a willingness to allow some long-coddled state firms and oversaturated industries to stand on their own, but is yet to announce details on how it intends to remake the economic and financial systems according to the Third Plenum blueprint.
The approach of 2015 may spur hopes for a more aggressive move on reform.
MNI has reported that discussion has begun on lowering the official economic growth target next year from this year's 7.5%, an acknowledgement that China's potential growth rate has slowed but also to provide more political space to implement reform.
Lowering the official target would help signal that the days of dizzying Chinese growth rates are over. Li, of the State Information Center, said slower Chinese growth this year and an even slower pace of activity in 2015 "has been well-expected by everyone."
That may not be the case, however. Fears about China's economic health have been a big part of recent global market volatility as investors respond negatively to signals that Beijing isn't prepared to respond to a markedly slower pace of growth. But it's a message that some investors have had trouble absorbing, and one that may have to be delivered again on Tuesday.
"The world has to get accustomed to weaker China growth," said Credit Agricole's Kowalcyzk.
At the time of publication, the author held no positions in any of the stocks mentioned.
This article is commentary by an independent contributor, separate from TheStreet's regular news coverage.