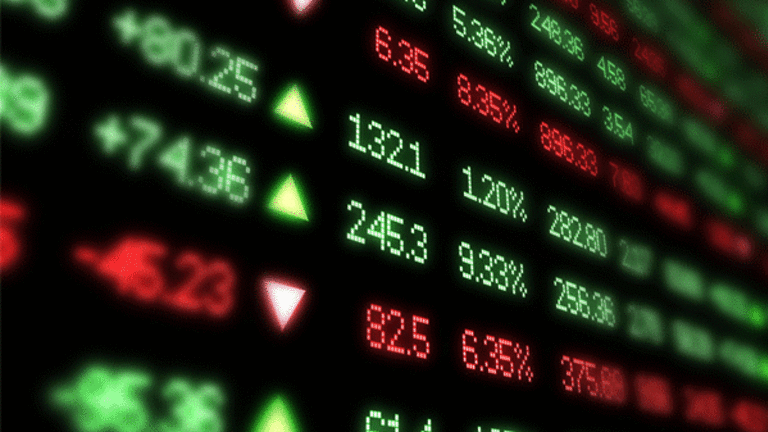 China ETFs: Be Selective
ETF investors need to careful which funds to choose because of the economic uncertainty arising from China's shaky real estate market.
NEW YORK (TheStreet) -- Investment uncertainty is widespread these days, perhaps nowhere more so than in China's economy.
In China's property market alone, forecasts range from "definitely not a bubble" to "imminent collapse." Luckily, investors seeking coverage of China can employ ETFs to gain exposure to specific sectors they deem lucrative.
China's GDP grew 11.1% in the first half of the year, as compared to the year ago period. However, the growth slowed from 11.9% in the first quarter to 10.3% in the second quarter.
One Chinese think tank estimates that the economy will grow 9.5% for the year, which suggests a further slowdown in the third and fourth quarters. Overall, 9.5% growth is strong, but the change in acceleration is likely to affect some sectors more than others.
The property market receives the most attention due to ongoing debate over whether there is a bubble or not. The ETF play here is
Claymore/AlphaShares China Real Estate
(TAO)
, which has gone nowhere in the past year and nowhere this year, although it's been a bumpy ride. TAO first tumbled in August 2009 when the mainland China stock market topped, then fell in January along with global markets, and again in May.
Meanwhile, Chinese property prices continued to climb, as double-digit annualized price increases became the norm. It appears the government's efforts to cool the market had a greater effect on stock investors up until this point.
Potential warnings signs cropped up this month. Chinese home prices in 70 cities fell 0.1% in June from May, the first slide in over a year. In Beijing, developers are cutting prices to move new homes. Next year, it is expected that some localities will introduce property taxes as part of a national effort at tax reform and that could be another factor slowing price appreciation.
TAO would need to rally about 12% to hit a new 52-week high, but only about 4% to hit a new high in 2010. It has outpaced other China ETFs over the past six months, but is roughly in line with the group year to date.
TAO's more volatile nature means it's usually leading or lagging the group. Given the recent outperformance and a potentially broader economic deceleration, I expect the fund to lag behind other China ETFs over the next few months.
A weak property market would be bad news for the financial sector and the funds with the largest exposure,
iShares FTSE/Xinhua China 25
(FXI)
and
Global X China Financials
(CHIX)
. FXI has nearly 50% of assets in financials, mainly insurance and banks, while CHIX's portfolio largely consists of banks, insurers and property developers.
The banks already need to replenish their capital after loaning $1.4 trillion in 2009. They also have $1.1 trillion in outstanding infrastructure loans to local governments, 23% of which may be difficult to collect, according to regulators.
Regardless of the overall economy's performance, these banks are going to dilute shares, at the very least. CHIX is down only about 7% since inception in November, while up 20% from May lows. The sector is not overpriced at this point, but prices are still not fully accounting for the risk in the system. Earlier today, for instance, Industrial and Commercial Bank of China announced plans to raise $6.6 billion dollars through equity sales, increasing the share total by about 6%.
Investors can reduce exposure to financials with a broad ETF such as
Claymore/AlphaShares China Small Cap
(HAO)
, which only has 12% in the sector. The financial holdings also skew away from the large banks.
There are also sector ETFs such as
Global X China Consumer
(CHIQ)
and
Claymore China Technology
(CQQQ)
that completely avoid the financial sectors.
One area seeing rapid growth in China is wages, and part of the reason for tax reform is to help create a middle class. This reform will take a decade or more to complete, but these policies are starting to be implemented on a small scale.
Technology companies are more likely to be privately run and have a greater focus on creating value for their shareholders than the government-owned firms. Many of the technology companies are also involved in create goods and services sold to consumers.
I made a more detailed case for the consumer sector
and the case for technology
.
-- Written by Don Dion in Williamstown, Mass.
At the time of publication, Dion Money Management does not own any of the equities mentioned.
Don Dion is president and founder of
, a fee-based investment advisory firm to affluent individuals, families and nonprofit organizations, where he is responsible for setting investment policy, creating custom portfolios and overseeing the performance of client accounts. Founded in 1996 and based in Williamstown, Mass., Dion Money Management manages assets for clients in 49 states and 11 countries. Dion is a licensed attorney in Massachusetts and Maine and has more than 25 years' experience working in the financial markets, having founded and run two publicly traded companies before establishing Dion Money Management.
Dion also is publisher of the Fidelity Independent Adviser family of newsletters, which provides to a broad range of investors his commentary on the financial markets, with a specific emphasis on mutual funds and exchange-traded funds. With more than 100,000 subscribers in the U.S. and 29 other countries, Fidelity Independent Adviser publishes six monthly newsletters and three weekly newsletters. Its flagship publication, Fidelity Independent Adviser, has been published monthly for 11 years and reaches 40,000 subscribers.