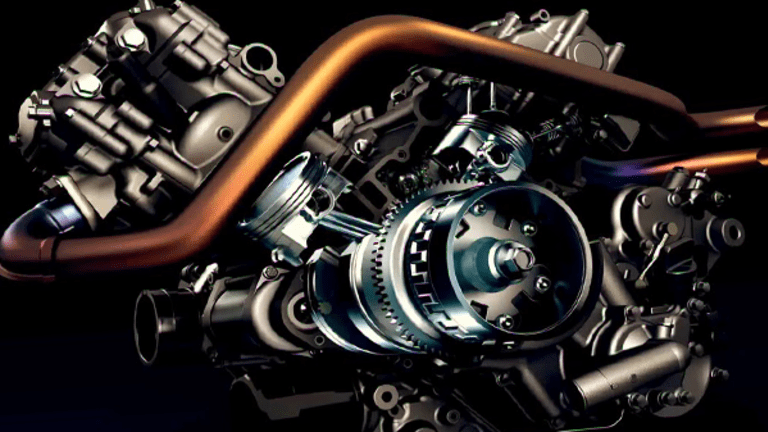 China Might Ban the Gas-Powered Car
Suddenly, China and France aren't keen on having roads packed with gas engines.
China is also throwing some shade towards oil. 
The country is taking steps to set a deadline to end the sale of fossil fuel powered cars, according to a Chinese government official recently. Such a move would spur automakers such as Ford (F) and General Motors (GM) to develop more electric cars in a bid to reduce pollution. 
Bloomberg first reported the news. 
China isn't alone on this topic of reducing reliance on fossil fuel.
The French government on Wednesday presented a plan to halt the pumping of all gas and oil within its territory by 2040, becoming the first nation to propose a blanket ban on the production of fossil fuels.
The largely symbolic move may eventually spell the end of drilling and exploration in mainland France, its overseas territories and its territorial waters but will have little effect on France's oil economics. Drilling at the about 63 sites within France's borders produces 15,000 barrels per day, or 1% of the nation's consumption.
The law, presented by Environment minister Nicolas Hulot, proposes banning all new offshore and onshore drilling permits and the re-issuing existing permits as they expire. It also includes an indefinite ban on all shale gas drilling, which is already the subject of a temporary ban in France.
France's new President Emmanuel Macron made ending drilling in France a campaign promise as part of a wider effort to cut France's carbon emissions and meet its commitments to the Paris Climate Accord. France earlier this year announced another key plank when it flagged plans to halt the sale of petrol and diesel cars by 2040.
The drilling law has the support of green lobbyists but has been ridiculed by their oil industry counterparts. "The ban will have no effect on consumption and means there will be additional pollution associated with petrol transportation, less employment and less tax income for the regions," said Francis Duseux, President of France's main petrol industry body, l'Union Francaise des Industries Petrolieres.
Oil producers will have plenty of time to wind down their operations but the move will cost jobs. French oil production directly employs 1,500 people and produces about €270 million ($322 million) of revenues each year, according to a government impact assessment. The biggest oil producer on French territory is Canada's Vermilion Energy Inc., which accounts for about a quarter of the annual production.
France's biggest oil company Total SA (TOT) will be untouched by the proposed law. It produced 2.45 million barrels of oil per day on average over 2016, none of which came from within France's territory.
More of What's Trending on TheStreet:
The Stunning Apple iPhone X Screen Will Trigger a Global Problem in This Market