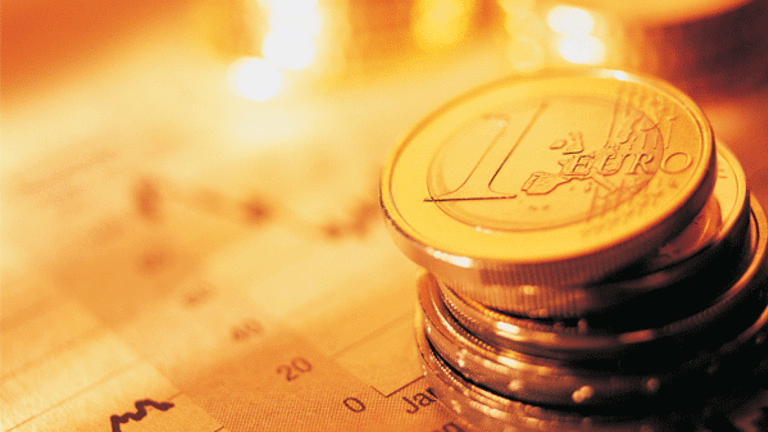 Chile ETF Shines in Emerging Markets
The ETF has enjoyed stellar results with its exposure to copper and the country's interest-rate policy.
NEW YORK (TheStreet) -- iShares MSCI Chile (ECH) - Get iShares MSCI Chile ETF Report has broken from the Latin American pack and is enjoying some of the best returns among all international ETFs.
Investors interested in Latin America ETFs have seen varied results this year depending on which country they chose to gain exposure to.
For instance,
iShares MSCI Brazil
(EWZ) - Get iShares MSCI Brazil ETF Report
, and
iShares MSCI Mexico Investable Market Index
(EWW) - Get iShares MSCI Mexico ETF Report
have been disappointments, while ECH has charted strong performance.
This was no easy task for the country. In the midst of the challenging global economic recovery, Chile was dealt another setback in February when a large earthquake struck the country.
Despite this obstacle, ECH has gone up by 18.7% year to date. Much of these gains have been made in the past three months as the fund increased by 16.5% during a time when U.S. markets were volatile, but in the end, flat. One factor working in the country's favor has been the rebound in copper, which has moved higher even though investors are concerned about global growth.
The only Latin American country ETF with better performance year to date or in the past three months is
Global X/InterBolsa FTSE Colombia 20 ETF
(GXG) - Get Global X MSCI Colombia ETF Report
, which has gone up by over 30% this year and by about 17% in the past three months.
The next best Latin-America country specific ETF in the past three months after ECH was
MarketVectors Brazil Small-Cap ETF
(BRF) - Get VanEck Brazil Small-Cap ETF Report
, which climbed about 10%. EWZ, the large-cap Brazil fund, only gained about 2% in that time.
A large part of the explanation for the rise in ECH in the past three months can be linked to the interest rate policy there that has been put into effect. The latest step in this policy occurred Thursday when the government raised the interest rate by 50 basis points for the third consecutive month.
The monthly rate increases have been helping to push the Chilean peso higher against the U.S. dollar and the currency strength has given momentum to ECH since the fund does not hedge against currency fluctuations.
Most international ETFs are structured in this way. As a result, when the local currency of a fund increases in value against the dollar, the fund will increase by the same percentage. This change will occur on top of the actual percentage change experienced by a fund's equity holdings.
Following the rate increase this week, momentum in ECH should continue, as the Chilean peso will likely continue to rise. This is partly because while many economies elsewhere in the world continue to keep interest rates low as a measure of stimulus, the relatively high rates in Chile will attract investors.
One potential risk could be the country's exposure to copper as a strong export. Copper is a metal commonly used in construction, so as expectations mount that global economic recovery will slow, the price of the metal could be put under pressure.
ECH has 19.3% of its assets in the materials sector, and while this figure does not exclusively represent copper exposure, the metal is an important source of revenue for large mining companies there and can affect overall market sentiment in Chile.
However, Chile is expected to continue its rate increases in the months ahead, so the fund could continue to be fueled by these policies as it was in the past three months, despite slowing global economic trends.
It is this possibility of growth in the face of market slowdowns and volatility elsewhere in the world that makes ECH a fund investors should look into right now, as an addition to the international allocation of a well-balanced portfolio.
-- Written by Don Dion in Williamstown, Mass.
Readers Also Like:
>>10 Cheapest Large-Cap Stocks
At the time of publication, Dion Money Management was long iShares MSCI Chile.
Don Dion is president and founder of
, a fee-based investment advisory firm to affluent individuals, families and nonprofit organizations, where he is responsible for setting investment policy, creating custom portfolios and overseeing the performance of client accounts. Founded in 1996 and based in Williamstown, Mass., Dion Money Management manages assets for clients in 49 states and 11 countries. Dion is a licensed attorney in Massachusetts and Maine and has more than 25 years' experience working in the financial markets, having founded and run two publicly traded companies before establishing Dion Money Management.
Dion also is publisher of the Fidelity Independent Adviser family of newsletters, which provides to a broad range of investors his commentary on the financial markets, with a specific emphasis on mutual funds and exchange-traded funds. With more than 100,000 subscribers in the U.S. and 29 other countries, Fidelity Independent Adviser publishes six monthly newsletters and three weekly newsletters. Its flagship publication, Fidelity Independent Adviser, has been published monthly for 11 years and reaches 40,000 subscribers.