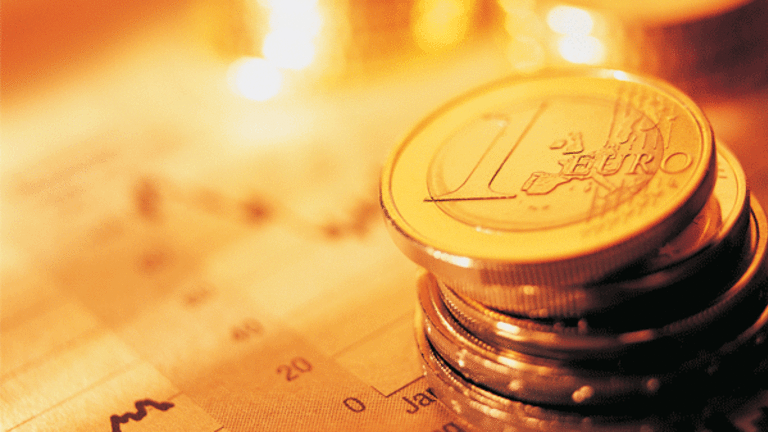 Canada ETF Pillar of Stability
In a time of international uncertainty, the iShares MSCI Canada Index Fund stands out with its exposure to natural resources and strong banks.
NEW YORK (TheStreet) -- After weeks of residing in the background, Europe's debt crisis has once again taken center stage. As the futures of vulnerable euro-nations like Greece, Italy, and Ireland are being called into question, investor ire has risen and concerns have begun to mount regarding the long-term stability of the current global economic recovery.
The international investing realm has become tricky to navigate as trials such as the one currently facing Europe cast a shadow over nations outside the U.S. borders. With an open eye, however, it is possible for ETF investors to target foreign nations that could hold promise in the weeks and months ahead.
Canada is one example of a developed market nation that could prove stable down the road. Due to its heavy exposure to oil sands and other natural resources, I have often turned to our northern neighbor as an attractive international destination for commodities-hungry investors.
Beyond its heavy exposure to commodities, however, Canada boasts other strengths as well. The nation's financial sector, for instance, has often been highlighted as being a pillar of stability not just amongst the developed nations, but across the globe as a whole. In the opening half of May,
Bloomberg
compiled a list of the world's strongest banks. According to their rankings, five of the institutions comprising the list's top 20 hail from Canada.
According to the report, these rankings were determined using five criteria, including nonperforming assets compared with total assets; and Tier 1 capital.
Over the next two weeks, investors can expect to learn more about the state of the nation's financial industry when Canada's six largest banks:
Royal Bank of Canada
(RY) - Get Free Report
;
Toronto-Dominion
(TD) - Get Free Report
;
Canadian Imperial Bank of Commerce
(CM) - Get Free Report
;
Bank of Montreal
(BMO) - Get Free Report
; National Bank of Canada; and
Bank of Nova Scotia
(BNS) - Get Free Report
step up to the earnings plate.
Already, forecasts for these institutions appear promising.
Investors can gain access to our northern neighbor through a number of avenues. However, for now the safest option is likely the
iShares MSCI Canada Index Fund
(EWC) - Get Free Report
, which is designed to take a broad-based approach to tracking Canada's marketplace, capturing the largest and most liquid companies based in the nation.
The fund's website shows that as of the end of April, EWC's index was headlined by financials, energy, and materials. Together, these three sectors represented 80% of the fund's total portfolio. Reflecting the fund's heavy reliance on these industries, top positions include Royal Bank of Canada, TD,
Suncor Energy
(SU) - Get Free Report
, Bank of Nova Scotia, and
Canadian Natural Resources
(CNQ) - Get Free Report
.
The international investing arena will likely prove questionable as Europe's looming debt crisis falls back into focus. In the face of these concerns, however there are still corners of the globe that may prove promising as we move ahead.
Investors with a desire for foreign equity exposure may want to put the Canadian marketplace on their radar. The combination of heavy exposure to commodities and a stable financial sector could make this nation, and the ETFs designed to track it, attractive as we look to the future.
Written by Don Dion in Williamstown, Mass.
Readers Also Like:
Bull Market in Stocks Comes to a Close
>>10 Cities Unaffected by a Bad Economy
At the time of publication, Dion Money Management owned iShares MSCI Canada Index Fund.