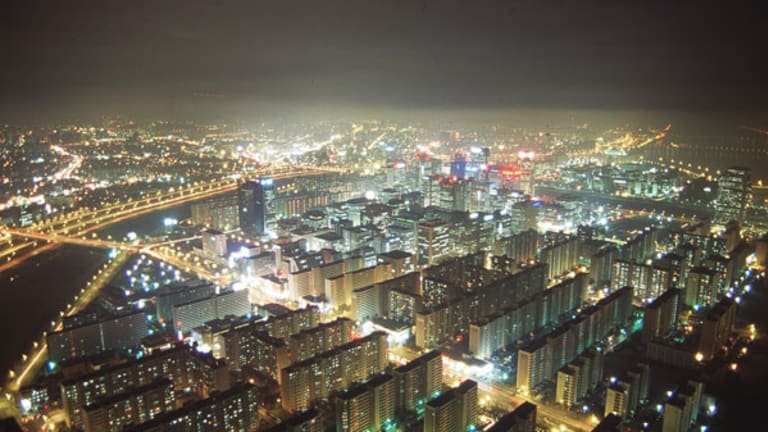 BP, Exxon: Russia Embracing Big Oil Inc.
Russia is warming up to big oil companies, including BP and Exxon-Mobil.
NEW YORK (
) -- Former Russian oil tycoons like jailed Mikhail Khodorkovsky may be out of favor with the Russian government, but the Western oil companies are back as major partners for the considerable Russian natural resources opportunity.
While 2010 deal-making in the energy sector was notable for the foreign government-backed energy companies from emerging market giants, like
CNOOC
and Brazil's
Petrobras
, making their presence felt around the globe through joint ventures, acquisitions and big stock offerings, 2011 is already notable for the deals inked in Russia for
BP
(BP)
and, on Thursday,
Exxon Mobil
(XOM)
.
Ironically, the most notable news for the oil majors related to Russia in 2010 might have been a bit of oil spill trivia. When BP's new CEO Bob Dudley found himself cast into the middle of a U.S. political firestorm, it was widely noted that Dudley had been run out of the top spot in the TNK-BP joint venture in Russia after the relationship with Russian partners soured.
On Thursday, Russia's
Rosneft
announced a $1 billion investment from Exxon to develop Black Sea oil resources.
Russia's Deputy Prime Minister Igor Sechin is also the chairman of Rosneft, and signed the deal along with Rex Tillerson, Exxon CEO, at the Davos World Economic Forum.
As many press reports noted on Thursday, it was the sign of a thaw between Russia and Exxon, which had previously been noted for the rocky relationship on the Sakhalin-1 project, and for the failed attempt by Exxon-Mobil to buy Yukos when the Russian government refused to support the acquisition. Tillerson and Sechin were even featured by
CNBC
in another, more personal 50%/50% deal on Thursday, hugging each other at Davos.
The new deal is to be split 50%-50% in the exploration stage, and then provide a better cut to Rosneft in the development stage, of 66%-33%.
While President Obama and Secretary of State Hillary Clinton, as well as British government officials, said that the jailing and additional sentence recently meted out to former Yukos CEO Khodorkovsky last month would make doing business with Russia more complicated, in fact, given the Exxon-Mobil deal, there's no sign of that yet.
>>We're Shocked...Shocked at Russian Corruption!
Once signed, though, the business relationships in Russia likely will prove to be give and take and subject to all sorts of meddling. Case in point: the deal that BP recently signed in Russia, which was a swap of shares giving BP a 9.5% stake in Rosneft, and three joint projects with Rosneft in the Kara Sea -- and some have speculated maybe also includes a planned swap of existing interest in the TNK-BNP natural gas venture where BP CEO Dudley used to run the show.
Yesterday, wealthy Russian business interests involved in the TNK-BP joint venture filed an injunction in a London court to block the deal. The group claim to have first right of refusal for any BP project in Russia. They also contend in the court injunction that as part of BP's agreement to make TNK-BP its major partner in Russia, the share swap with Rosneft is in defiance of the existing TNK-BP contract.
News of the court challenge wasn't just a sign of the typical complexities of doing business in Russia and the layers of relationships involving both oligarchs and government, but coming on the same day that Rosneft was shaking hands with Exxon, shows that if Russia is opening up its resources to Western companies, it can easily play them off each other in competition.
A hearing is scheduled for Feb. 1.
BP shares were down slightly on Thursday, after falling sharply in early trading in London, while Exxon-Mobil shares continued to set new 52-week highs.
The bigger event for BP in terms of market reaction may be next Tuesday's earnings report, during which investors are anxious for news on the dividend reinstatement and an update on Gulf of Mexico liabilities.
-- Written by Eric Rosenbaum from New York.
RELATED STORIES:
>>We're Shocked...Shocked at Russian Corruption!
>>BP Earnings: How Big Will the Dividend Be?
>>Energy Winners: Halliburton, Schlumberger
>To contact the writer of this article, click here:
Eric Rosenbaum
.
>To follow the writer on Twitter, go to
.
>To submit a news tip, send an email to:
.