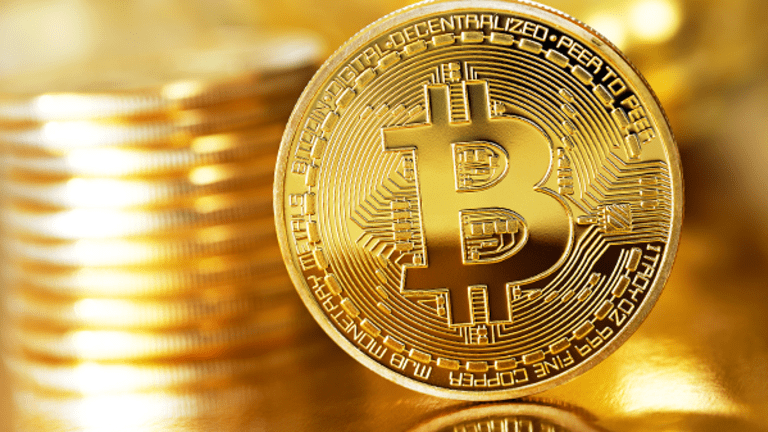 Bitcoin Skyrockets to Record $3,525 as a Buying Binge Is Unleashed
The cryptocurrency sees volatility amid its strength.
Bitcoin has soared to $3,525, another all-time high.
The recent highs and lows of bitcoin have caused quite a stir. Bitcoin forked last month to create Bitcoin Cash. The erratic price of bitcoin means a number of investors like to move in and out of positions quickly. So what is driving the volatility in Bitcoin? Let's take a look at what triggers these peaks and troughs.
"Over the past few years we have actually seen a downward trend for Bitcoin volatility," said Jerome Rousselot, founder of Jita Ltd. "Of course, the past six months have been different."
(You can find some interesting graphs of Bitcoin volatility here.) 
There are a number of factors that drive the price, with a few big events this year in particular driving volatility.
"In May the price doubled, apparently driven by new capital inflow from Korea and Japan," Rousselot said. "People in Korea were actually buying BTC at a 30% premium for a while." 
What's more, at the end of May this year, the New York Agreement (NYA) was announced to provide a technical and political roadmap to solve governance issues for Bitcoin, helping it to scale.
"The scaling debate has been slowing down Bitcoin for the past two years," Rousselot said. "The price went from 2,300 to 3,000 in the following two weeks." 
At the end of June and in July, some divergences appeared in the community.
Rousselot explained this was mainly BIP148 and BitcoinABC, which became Bitcoin Cash, now known as BCash. This created uncertainty with regard to the fork on August 1 and the viability of the NYA roadmap. 
"The price went down from $3,000 end of June to $1,938 on July 16," he explained. "On July 21 100% of the Bitcoin network signaled its intention to follow the NYA roadmap and price jumped to $2,705."
On August 1, the BCash split happened without any issue, with very low adoption from Bitcoin startups and users until now. 
"Many BTC holders went to the exchanges to trade their newly obtained BCC for BTC," Rousselot said. "This increased BTC price and lowered BCC. As BTC roadmap for scaling seems more clear, new money is probably entering as well driving the price to $3,400 today."
Whither Bitcoin?
What can we look out for in August? What might trigger Bitcoin movement?
"Around August 22, the technical innovation SegWit will be activated and we will see the first real world Bitcoin SegWit transactions," Rousselot said. "This could inspire more confidence and raise price higher."
Looking ahead, on November 22, which marks three months after the SegWit activation, the NYA roadmap plans a Bitcoin hard fork that will double its block size.
"This may result in another split of the network in two, as some 'Bitcoin Core' developers are against this block size increase," Rousselot explained. "The roadmap has wide support from the miners, who guarantee the network security."
Are you investing in cryptocurrency? Don't miss TheStreet's coverage:
Why Bitcoin Cash Prices Are Likely to Dive Again
Bitcoin to Take Over Civilization
How Cryptocurrency Mining Works Explains Why AMD and Nvidia's Sales to Miners Might Soon Fall