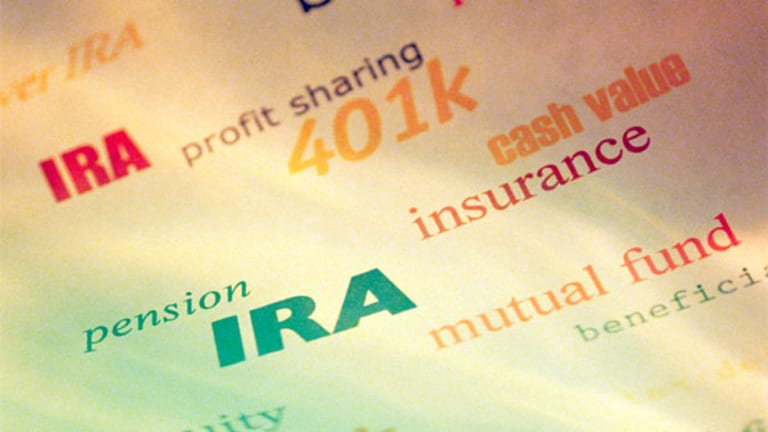 Betting on a Revival of Foreign Small Stocks
As sluggish economies recover, these mutual funds should thrive.
NEW YORK (TheStreet) -- After stagnating for years, economies in Japan and Europe are showing a bit of life. During the second quarter of this year, Japan's gross domestic product grew 2.6%, while the eurozone eked out a gain of 0.3%.
Economists expect the expansion to continue. To benefit from brighter times, investors can try funds that focus on foreign small-cap growth stocks. Many of those are domestic businesses that should surge if local economies continue growing.
While foreign stocks have rallied lately, they still seem like bargains compared to U.S. counterparts. The portfolios of U.S. small growth funds have price-earnings ratios of 22, compared to 18 for foreign small/mid growth funds, according to Morningstar.
To bet on an overseas boom, consider a fund with a relatively steady track record. Top choices include
American Century International Opportunities
(AIVOX) - Get American Century International Opportunities Fd - A Class Report
,
Oberweis International Opportunities
(OBIOX) - Get Oberweis International Opportunities Fund Report
,
Thornburg International Growth
(TIGAX) - Get Thornburg International Growth Fund Report
and
Wasatch International Growth
(WAIGX) - Get Wasatch International Growth Fund Report
.
Wasatch has delivered strong returns by focusing on high-quality companies. During the past five years, the fund returned 13.2% annually, topping 94% of peers. The portfolio managers search for companies with high returns on equity and strong balance sheets. The aim is to find businesses with significant competitive edges.
A holding is
Seria
, a Japanese chain that operates 100 yen stores, which are somewhat similar to dollar stores in the U.S. While typical competitors record profit margins of less than 2%, Seria has 8% margins, says Wasatch analyst Linda Lasater. "They run lean operations that are head and shoulders above the competitors," says Lasater.
Another holding is
Domino's Pizza Group PLC
(DPUKY)
, which owns and franchises outlets of the
Domino's
(DPZ) - Get Domino's Pizza Inc Report
pizza chain in the United Kingdom. Helped by an expansion into Germany, the company can double its size, says Lasater.
Another strong performer is Oberweis International Opportunities. During the past five years, the fund returned 8.7% annually, topping 80% of peers. Portfolio manager Ralf Scherschmidt looks for stocks that can do better than Wall Street expects. In some cases, he buys powerhouse companies that seem likely to beat earnings forecasts. Other times, he takes troubled businesses that can turn around.
A holding is
Gamesa
(GCTAF)
, a Spanish maker of wind turbines. The shares were hurt when the troubled Spanish government cut subsidies that make wind power cost effective. But Scherschmidt says the company can compensate for weak sales in Spain by expanding in Latin America.
In addition, the company is boosting profits by shifting its focus. Instead of concentrating on manufacturing turbines, Gamesa is putting a new emphasis on the business of operating and maintaining existing equipment. "The maintenance business has higher growth and higher margins," says Scherschmidt.
Another holding is
Alcatel-Lucent
(ALU)
, a French maker of telecommunications networking equipment. The company was losing market share when a new CEO began restructuring. The management pared money-losing divisions and began focusing on healthier lines. Recently the efforts have been bearing fruit as the company reported stronger margins.
American Century International Opportunities seeks companies with accelerating earnings. The portfolio managers aim to find businesses that are growing faster because of developments such as new products or expansion into new markets. Many holdings have high returns on equity and rapid earnings growth. But the fund will also take companies that are beginning to turn around from periods of poor performance.
A holding is
Ashtead Group
(ASHTF)
, a British company that rents construction equipment. Portfolio manager Trevor Gurwich became intrigued when the company started to report surprisingly good results in 2010. At the time, construction activity had plummeted in the wake of the financial crisis, and mom-and-pop rental companies were going bankrupt. But Ashtead was growing by serving struggling construction companies that were forced to rent instead of buying new equipment. "Ashtead was taking market share and reporting better-than-expected sales and earnings," says Gurwich.
Gurwich also likes
Makalot
, a Taiwanese garment maker. The company specializes in serving major retailers that need to introduce new fashions on short notice. Makalot holds down costs by operating factories in low-wage countries, including Vietnam and Cambodia.
Thornburg International Growth holds a mix of different kinds of growth stocks, including industry leaders as well as emerging companies that are beginning to expand. The approach has delivered solid returns while keeping risk under control.
During the past five years, the fund returned 11.5% annually, outdoing 85% of peers. A holding is
Valeant Pharmaceuticals
(VRX)
, a Canadian company. Instead of focusing on research and development, Valeant acquires existing drugs that have not been sold effectively. By holding down costs and improving marketing, the company has recorded growing sales.
This article was written by an independent contributor, separate from TheStreet's regular news coverage.
Stan Luxenberg is a freelance writer specializing in mutual funds and investing. He was executive editor of Individual Investor magazine.