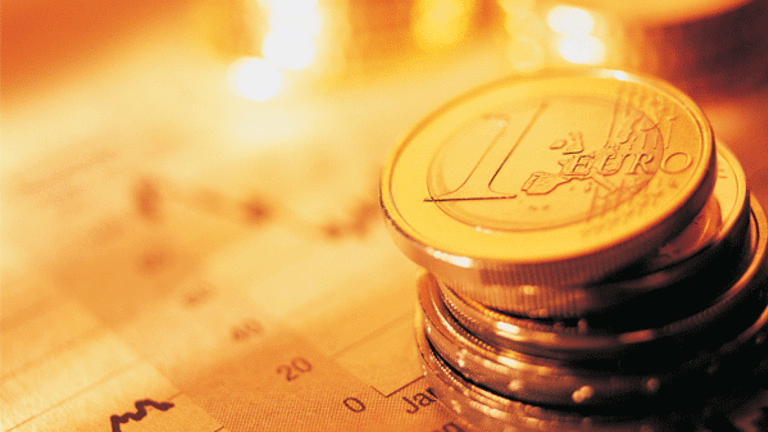 Best Japan Fund Picks
Here are Dion's best fund picks for three different investment strategies for Japan.
NEW YORK (
) -- The outlook for Japan's economy is far from perfect and the country has several issues confronting it, such as large government debt, an aging population, and persistent deflation.
However, the country's annualized GDP figure though for the fourth quarter of 2009 was recently reported to be the best figure since the first quarter of 2008, signaling an improved economic outlook for the world's second largest economy.
Even better, these ETFs are among the best performing international ETFs in 2010, with small gains compared to losses for many European and emerging market ETFs. Investors that want exposure to Japan should know what their choices are and here are the best fund options for three different strategies of investing in Japan.
Large-Cap Strategy
For ETF investors interested in Japanese large-cap companies,
iShares MSCI Japan Index Fund
(EWJ) - Get Free Report
is the best choice. The fund's top three holdings are
Toyota
(TM) - Get Free Report
,
Mitsubishi UFJ Financial Group
, and
Honda Motor
(HMC) - Get Free Report
Corp.
The fund has 327 total holdings though, which is a relatively large number for a country-specific ETF, with the top three holdings account for only 5.2%, 3.0%, and 2.6%, respectively. The four most prominent sectors, which account for a combined 70.1% of the fund, are consumer discretionary, industrials, financials, and information technology.
EWJ has a lower expense ratio than its mutual fund equivalents and its trading popularity gives it ample liquidity. Also, in a sign of investor bullishness on the fund, EWJ saw $232 million flow into the ETF last month.
Small-Cap Approach
For an investment strategy with exposure to Japanese small caps, there are some ETF choices such as
iShares MSCI Japan Small Cap
(SCG)
, but none of them trade with sufficient liquidity. A better choice for investors interested in small caps is a mutual fund called
Fidelity Japan Smaller Companies Fund
(FJSCX) - Get Free Report
.
This mutual fund has a higher expense ratio than its ETF peers but it is lower than its mutual fund equivalents. It also had much better performance in the past year in comparison to the three Japanese small cap ETFs. Like EWJ, FJSCX is largely comprised of consumer discretionary, financial, industrial, and information technology companies, with these four sectors accounting for 83.4% of the fund as of Dec. 31, 2009.
Mutual funds generally have less transparency than ETFs, and this lack of transparency is one reason why many investors have moved out of mutual funds and into ETFs in 2009. For a small-cap investment strategy on Japan though, FJSCX is still the best choice for now.
Currency Play
Investors can also invest in Japan's currency as a way to play the country's economic strengths and year to date, the performance of the currency has outpaced that of the equity funds.
The yen has increased in value against the dollar and the euro, as the latter has weakened on debt concerns in some of the monetary union's member states. The yen has been used as a funding currency for the carry trade, but as investors fear a further drop in value for the euro and global assets, they have covered their bets against the yen.
ETF investors have four options for playing a continued strengthening of the yen against the dollar, but the only liquid choice is
CurrencyShares Japanese Yen Trust
(FXY) - Get Free Report
. The other three ETF choices to go long on the Japanese yen against the dollar do not trade with sufficient volume.
To summarize, for investors interested in Japan, the best large cap option is EWJ, the best small-cap choice is FJSCX, and the best currency fund is FXY.
-- Written by Don Dion in Williamstown, Mass.
At the time of publication, Dion did not have positions in any of the equities mentioned.
Don Dion is president and founder of
, a fee-based investment advisory firm to affluent individuals, families and nonprofit organizations, where he is responsible for setting investment policy, creating custom portfolios and overseeing the performance of client accounts. Founded in 1996 and based in Williamstown, Mass., Dion Money Management manages assets for clients in 49 states and 11 countries. Dion is a licensed attorney in Massachusetts and Maine and has more than 25 years' experience working in the financial markets, having founded and run two publicly traded companies before establishing Dion Money Management.
Dion also is publisher of the Fidelity Independent Adviser family of newsletters, which provides to a broad range of investors his commentary on the financial markets, with a specific emphasis on mutual funds and exchange-traded funds. With more than 100,000 subscribers in the U.S. and 29 other countries, Fidelity Independent Adviser publishes six monthly newsletters and three weekly newsletters. Its flagship publication, Fidelity Independent Adviser, has been published monthly for 11 years and reaches 40,000 subscribers.