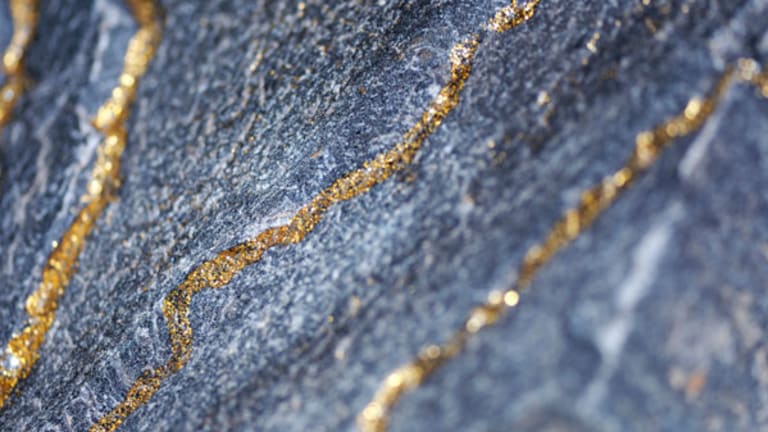 Basic Materals M&A: 4 Possible Deals
Deals in the basic industries sector are on the rise, even as asset values soar amid an ongoing boom in commodities prices. Here are four potential buyout targets, according to Morningstar.
(M&A story updated with details on Walter Energy's recently released quarterly results.)
NEW YORK (
) -- Deals in the basic industries sector are on the rise, even as asset values soar amid an ongoing boom in commodities prices.
Just since the New Year, the troubled coal miner
Massey Energy
( MEE) sold itself to
Alpha Natural Resources
(ANR)
for $7 billion; the iron-ore miner
Cliffs Natural Resources
(CLF) - Get Report
agreed to spend $5 billion on a Canadian extractor that just moved into commercial production; and
ArcelorMittal
(MT) - Get Report
teamed up to make a deal for a junior miner that aims to take iron ore out of the ground in a remote corner of Arctic Canada.
The reasons behind the activity are clear. With prices for industrial raw materials rocketing ever higher -- copper and iron ore especially have appreciated in record-breaking fashion in recent months -- miners want to seize coveted mineral deposits before their values inflate even more.
Plus, many acquirers in basic materials are now flush with cash. Outsized profits fueled by an economic recovery in the developed world, and torrid growth in emerging markets, means companies have fat war chests to employ.
Like big pharma, the world's largest mining concerns have always scoped the planet for smaller, development-stage companies with promising assets. Growing through acquisitions is often cheaper than prospecting and developing mines from soup-to-nuts.
Analysts at
Morningstar
(MORN) - Get Report
recently issued an extensive research report on the prospects for mergers and acquisitions regardless of industry in 2011. The basic materials sector warranted a chapter. "Significant capital and time required for mining expansion as well as the uncertainty involved in mining exploration have shifted the focus to M&A as a means for growth," wrote Bridget Freas, equity analyst at Morningstar in Chicago.
There are a few caveats. The biggest: Don't expect mega-mergers akin to the one
BHP Billiton
(BHP) - Get Report
attempted last year, when it went after but ultimately failed to nab
Potash Corp.
(POT)
(or, indeed, the blockbuster deal that would have combined BHP and rival
Rio Tinto
(RIO) - Get Report
, which crumbled under the weight of its own ambition, and the financial crisis, back in 2008. And then there was Rio's nearly-catastrophic acquisition of Alcan in 2007, at the height of the bubble. The deal nearly bankrupted this enormous multinational concern; in some ways, Rio is only now recovering.)
That could be why Rio and others may be pulling away from the M&A scene. On Thursday, when Rio Tinto reported chartbuster 2010 results, company chieftain Tom Albanese said Rio would focus on organic growth rather than acquisitions this year. This despite the fact that Rio is, at this very moment, in the midst of trying to buy the Australia-based coking coal miner
Riversdale Mining
for nigh $4 billion - and might reportedly see some competition in the bidding from the Brazilian steel giant
CSN
.
Both Rio and BHP have seen criticism from institutional investors unhappy with their dealmaking in the past, though Freas says any unrest among shareholders is likely more directed at megadeals than smaller-scale M&A.
And so any dealmaking in the sector will likely follow the pattern already established so far this year and, indeed, in 2010: big, publicly traded companies snapping up junior miners and other smaller players. Last year, the metals and mining industry saw 101 deals, 7% more than in 2009, according to a recent report by PwC. But the total value of the deals struck remained relatively flat, slipping to $87 billion from $88 billion in 2009.
Because many of these smaller fries emerged from the recession with burdened balance sheets, and because many shot higher in value amid the overall commodities boom, the field of potential buyout candidates is limited, says Morningstar's Freas.
The list of takeover targets isolated by Morningstar is heavy on coal producers and includes a few non-miners. Massey Energy, by the way, was No. 1 on the list, which came out a little more than a week before Alpha announced it was buying the company.
Without further ado, here are four potential takeover targets in the basic materials sector:
Temple-Inland
This Austin, Texas-based paper-products concern has seen deal rumors pop its stock in recent months. Its sector, too, has seen consolidation activity: In January,
Rock Tenn
(RKT) - Get Report
struck a deal to buy
Smurfit-Stone
for about $3.5 billion, a move that incited M&A chatter across the paper industry.
A potential
Temple-Inland
( TIN) buyer might come from outside the publicly traded sector, according to Morningstar. Private-equity shops have had success in the past at buying paper companies and running them profitably. One of these firms "may like to add TIN to their portfolio."
When it comes to a merger, Morningstar writes, Temple-Inland's containerboard and buildings-supplies segments would offer "attractive synergies" for North American competitors.
Temple-Inland's shares have risen more than 50% since tumbling to 52-week lows in September as investors placed their bets on cyclical stocks that would benefit from a burgeoning U.S. economic recovery. The company surpassed Wall Street estimates when it reported results this week, though its sales and profits continued to slide from year-ago levels.
Global Power
Admittedly, this one stretches the definition of "basic materials."
Global Power
(GLPW)
is a manufacturer of turbine equipment and other big industrial machinery for power utilities and factories. But the company is also a service provider, and, as such, is one of the few contractors in the U.S. that performs maintenance on nuclear power plants.
Because a new nuke project hasn't got off the ground since 1974, the present "fleet" of reactors is aging. (The company does business with 55% of the country's 104 still-operating nuclear plants.) All that old gear means that Global Power will continue to get gigs. And that's why this Tulsa, Okla., company -- which has had its share of troubles over the years -- is on Morningstar's list.
Further, the nuke-maintenance industry is a small one, Morningstar notes, "and incumbents are very difficult to displace. This makes Global Power a near unique asset."
Potential buyers would include large engineering firms and contractors. Though Morningstar didn't name names, the big dogs in this space include
Fluor
(FLR) - Get Report
,
KBR
(KBR) - Get Report
and
Shaw
(SHAW)
, which is the only publicly traded engineering firm with a larger market share in the nuke space than Global Power. The privately held Day & Zimmerman also has a substantial reactor-maintenance practice.
Global Power traces its roots to the 19th century and has been owned by several parent companies and PE firms over the decades. It went public in 2001 and bankrupt in 2006 after the company disclosed that it had overstated revenue -- problems that emerged at a business in China it had acquired. After a long restructuring and C-suite cleansing, the company's stock achieved a Nasdaq listing only last year.
Cloud Peak Energy
In a sense, this coal producer -- the third largest in the U.S. -- just came on the market. That's because Rio Tinto recently began the process of divesting its 49% stake in the company, removing the "blocking position" that would prevent a possibly acquirer from moving in.
As Morningstar notes,
Cloud Peak
(CLD) - Get Report
has something desirable: pure-play exposure to one of the cheapest places on earth to mine coal: the Powder River Basin, in Montana and Wyoming. "In an environment of scarce energy and high prices, the PRB is an increasingly interesting strategic asset," the firm says.
Shares of Cloud Peak, based in Gillette, Wyo., have of course zoomed higher over the last six months, along with all cyclicals. But the stock still trades at a steep discount to its peers by several metrics, with a trailing price-to-earnings ratio of about 4, compared with an industry average of more than 27.
Walter Energy
Despite its name, the coal miner
Walter Energy
(WLT)
mostly produces the stuff bought by steelmakers: the coking variety, often called metallurgical coal, used to smelt iron ore in blast furnaces.
China's lust for steelmaking has driven the price of both iron ore and coking coal higher. As raw materials grow dear, steel companies have come down with the sudden urge to own their own coking coal and iron ore deposits. That's the logic behind ArcelorMittal's deal for
Baffinlands
, the company trying to develop an iron ore mine in Canada above the Arctic Circle.
Morningstar calls Walter Energy "virtually the only large metallurgical 'pure play' in the U.S., with highly efficient mines producing a very high quality coal blend." You can almost see the steel barons drooling.
Still, the company disappointed Wall Street with its fourth-quarter results just a day after its stock popped 7% as investors enthused over the prospects for coal miners generally.
After the close on Valentine's Day,
Walter didn't have much love to give
, reporting adjusted earnings of $1.85 a share, below the conensus target among analyasts of $1.98 a share.
Some observers blamed the shortfall on what Walter Energy called "difficult mining conditions" at its mines in Alabama. The problems led to lower-than-expected coal sales volumes during the final period of 2010; the company suggested that its first-quarter results would be hurt as well.
Walter Energy's stock has followed the same trend lines as its peers, more than doubling in value since last summer before cooling off in 2011. It was trading recently at about $121, which puts its trailing 12-month price-to-earnings ratio at 19.8, less expensive than the industry average of 27.4.
-- Written by Scott Eden in New York
>To contact the writer of this article, click here:
Scott Eden
.
>To follow the writer on Twitter, go to
.
>To submit a news tip, send an email to:
.
Disclosure: TheStreet's editorial policy prohibits staff editors and reporters from holding positions in any individual stocks.