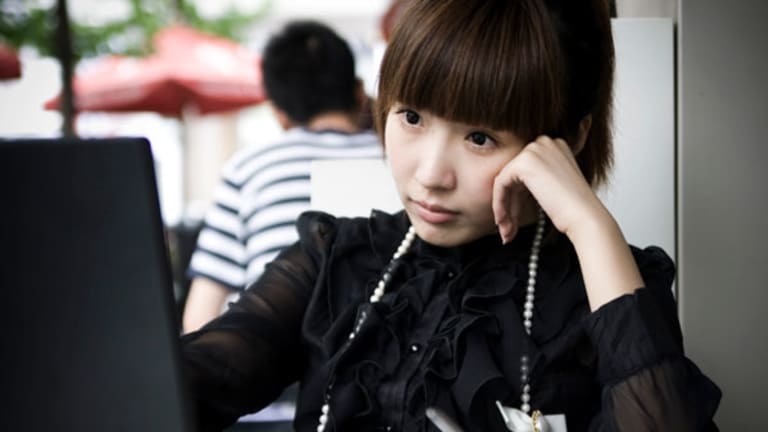 Baidu Earnings Confirm Bullish Outlook
Baidu's revenue gains suggest that its mobile strategy is on the right track.
Baidu's revenue gains suggest that its mobile strategy is on the right track.
NEW YORK (TheStreet) -- Early in July, I posted a bullish recommendation on Baidu (BIDU) - Get Report, when the stock was still trading below $90 a share. Today, the stock posted new highs for the year near $130 a share, a gain of almost 45% in the period since the initial recommendation.
The surge has been propelled by the company's latest earnings report, which showed some important improvements over analyst expectations. Baidu stock has met significant selling pressure in the last few years, as its chief rival,
Qihoo 360
(QIHU)
has gained in market share.
But Baidu's latest earnings report shows the company's worst days are behind it and new highs are in store as we move into the second half of the year.
Baidu's revenue growth in the second quarter came in at 39% (to $1.24 billion), accompanied by upbeat guidance for the third quarter. Discouraging elements were seen in quarterly profits, which dropped by 4.5% (to $430.2 million, or $1.22 a share).
This is the first profit decline at Baidu since the company went public in 2005. But improvements in its mobile segment suggest that strengthening momentum can be expected moving forward. For the first time, mobile operations generated more than 10% of Baidu quarterly revenue -- a clear indication the company is focused on posting improved results in a previously neglected segment.
Prior criticisms of Baidu's managerial strategy have centered on weaknesses in making the transition from desktop search and in offering comparable services on mobile devices. It is much easier to generate profits in the desktop search space and, so far, Baidu has generated most of its revenue in this area of its business.
The inevitable shift in consumer preferences toward smartphones and tablets and away from PCs has been viewed as a major constraint for Baidu's performance outlook. But recent acquisitions (such as the purchase of 91 Wireless for $1.9 billion) indicate a clear intention to make heavy investments in China's rapidly growing pool of mobile consumers -- a much more sustainable strategy path for the company.
To be sure, Baidu (like the market as a whole) is still in the early stages of guiding traffic and monetizing mobile search. Rising revenue from services in these operations show Baidu is having success in moving its advertising customers toward these largely untapped areas of the market.
Key challenges can be seen in the need to promote new sources of revenue from consumers using mobile devices. But most of the data show that these consumers are more than willing to spend money on games and premium apps. For the third quarter, Baidu now expects to generate $1.45 billion in ad revenue, well above the $1.34 billion consensus that was previously expected by analysts.
Baidu's strategy will also devote resources to growing its search capabilities, online video outlets, app distribution, and in mapping services that will allow the company to target mobile users with ads based on location.
The recent surge in competition from companies like Qihoo (which owns China no. 2 search engine by traffic) have put downside pressure on Baidu's stock prospects. But with clear progress in important areas of investment, these companies will continue to look like less of a threat.
Qihoo is still far behind when we compare its search traffic and revenue, and recent moves should widen this gap even further in coming quarters. Baidu stock is trading far below its all-time highs, and its comparatively low P/E of 25.4 suggests that there is still room to buy the stock, even with the latest surge in market valuations.
At the time of publication the author held no positions in any of the stocks mentioned.
This article is commentary by an independent contributor, separate from TheStreet's regular news coverage.
Richard Cox is based in China, and has lectured at several universities there on international trade and finance, focusing primarily on macroeconomics and price behavior in equity markets. His articles appear on a variety of Web sites, including MarketBulls.net, Seeking Alpha, FX Street and others. Investing strategies are based on technical and fundamental analysis of all the major asset classes (stock indices, currencies, and commodities). Trade ideas are generally based on time horizons of one to six months.