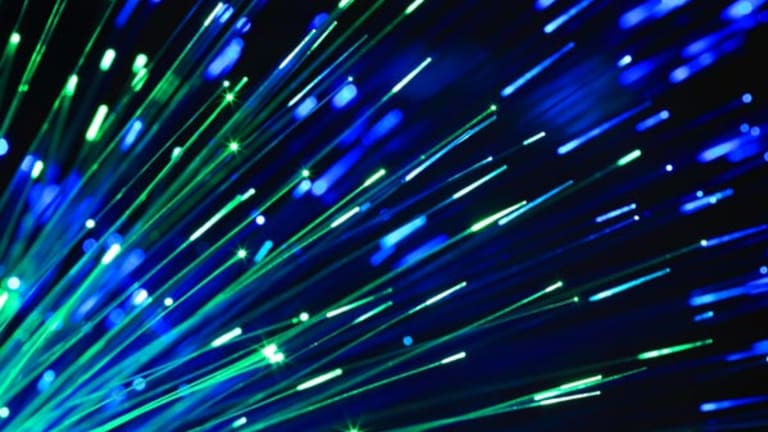 Baidu: 3 Key Drivers for Stock
Baidu has been gaining market share in China at the expense of its rivals.
The following commentary comes from an independent investor or market observer as part of TheStreet's guest contributor program, which is separate from the company's news coverage.
NEW YORK (
) --We recently initiated coverage on
Baidu
(BIDU)
with a
, which is largely in line with our current market price.
We estimate that Baidu has nearly 80% market share in the rapidly growing Internet search market in China where the company faces modest competition from foreign competitors like
Google
(GOOG)
, which was formally barred from China,
Yahoo
(YHOO)
and
Microsoft
's
(MSFT)
Bing.
Here are the three most important drivers of Baidu's value.
Revenue Per Search
Baidu's Revenue per search (RPS) represents the average advertising revenue generated by Baidu for every 1,000 searches conducted on Baidu.com. Revenue per search is primarily a function of the click through rate (CTR) on ads placed alongside search results, as well as the price paid by advertisers for every user click, known as cost per click (CPC). Baidu's revenue per search has increased from $3.00 per 1,000 searches in 2006 to $3.80 per 1,000 searches in 2010.
We expect the growth in Baidu's revenue per search to continue to increase. As the leading search portal in China, Baidu will benefit from a long-term shift of ad dollars towards online advertising. In addition, as China's economy continues rapid growth, we expect the Baidu's revenue per search to move toward the higher rates earned by players like Google outside of China.
Search Market Share
Baidu's search market share in China has increased from 56% in 2007 to 71% in 2010. The company has benefited from Google's decision to exit China. That decision has not completely eliminated the traffic from China to Google, but it has helped Baidu to gain share primarily at the expense of Google.
We believe that Baidu will continue to gain some additional share at the expense of global search players like Google, Yahoo and Micrososft.
Searches Per Internet User
The average number of searches per Internet user multiplied by the number of Internet users in China determines the total search query volume in China. Baidu's high market share means that the company is the recipient of the bulk of these queries and more queries translates to higher Baidu search revenues.
Searches per Internet user in China declined from around 54 per month in 2006 to 50 per month in 2009 due to a rapid increase in the number of Chinese Internet users. However, it increased in 2010 to 61 per month, and we expect it to continue to increase.
We believe that searches per Internet user in China will continue to increase as broadband penetration increases and mobile searches are increasingly common. As of July 2010, Internet penetration levels in China stand at around 32% while the broadband penetration levels within internet usage is in excess of 98%. There are more than 900 million mobile phone users in China and the penetration of smartphone owners, though at only around 10%, is growing.
See the full Trefis analysis for Baidu
Like our charts? Embed them in your own posts using the
.
This commentary comes from an independent investor or market observer as part of TheStreet guest contributor program. The views expressed are those of the author and do not necessarily represent the views of TheStreet or its management.