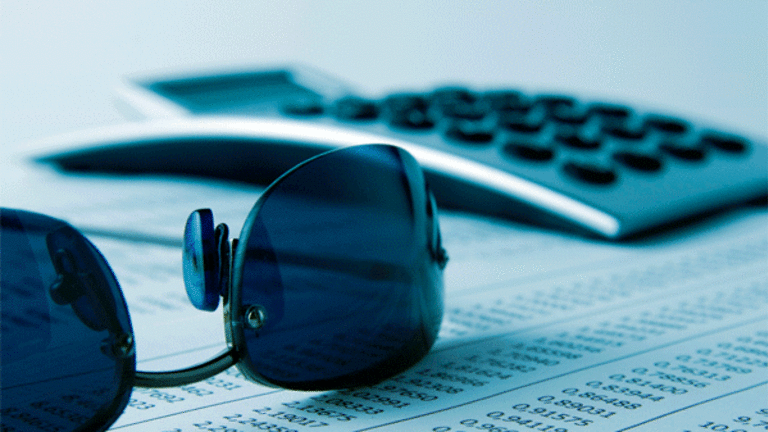 Auditor Flees China RTO Universal Travel
Universal Travel becomes the latest Chinese small-cap company to announce that its auditor has resigned after it raised accounting red flags.
Universal Travel becomes the latest Chinese small-cap company to announce that its auditor has resigned after it raised accounting red flags.
NEW YORK (
) --
Universal Travel
( UTA), whose shares were halted earlier this week, became the latest Chinese small-cap company to announce that its auditor resigned after the firm had raised accounting red flags.
The auditor,
Windes & McClaughry
, of Long Beach, Calif., ran across the alleged problems while auditing Universal Travel's 2010 financial results in preparation for filing its 10-K annual report with the
Securities and Exchange Commission
, the company said in a disclosure to the SEC late Thursday.
Universal Travel had already divulged at the end of March that it wouldn't be able to file its 10-K on time and that it needed to cancel its previously scheduled earnings conference call. In a press release on March 30, the company said the delay "was not due to any accounting irregularities" and that it was merely to "allow l the Company and its independent auditors to complete their work on the financial statements and audit."
Windes couldn't immediately be reached for comment. A Universal Travel spokesperson, at the investor relations firm Christensen, didn't respond to a request for comment.
The problems Windes allegedly found were described vaguely by Universal Travel in its 8-K disclosure filing Thursday. For example, Windes told the company before it resigned that it had run into "issues related to the authenticity of confirmations" as well as "lack of evidence of certain tour package contracts and related cash payments," according to Universal Travel in the 8-K.
Windes also suffered a "loss of confidence in confirmation procedures carried out under circumstances which Windes believed to be suspicious," the 8-K said.
Windes decided to quit when "it was no longer able to complete the audit process," according to the 8-K. "Windes stated this was due in part to Management and/or the Audit Committee being non-responsive, unwilling or reluctant to proceed in good faith and imposing scope limitations on Windes' audit procedures."
Universal Travel was a Windes client only since Sept. 30. The firm resigned on Sunday, April 10, the company said. The NYSE Amex halted trading in UTA stock before the opening belll on Tuesday, April 12.
In its 8-K filing, Universal Travel disputed Windes' claim that it had blocked the firm's ability to conduct the audit. "We believe that we have acted responsively, prudently and in good faith to address the numerous issues raised by Windes during the entire audit process," the company said.
Still, despite those issues, Universal Travel said it was able to secure the services of a replacement for Windes as its independent auditor:
EFP Rotenberg & Co.
, an accountancy based in Rochester, N.Y. The hiring is "subject to the Company clearing their client acceptance procedures," Universal Travel said.
Over the years, Universal Travel has had a tough time sticking with one audit firm. EFP Rotenberg would be
The others were either dismissed by Universal Travel or quit of their own accord, including one auditor whose stint lasted less than a month.
Rotenberg merged with EFP Group in 2009 to form the present firm: "Greater Rochester's second-largest locally owned accounting firm," its Web site says.
Despite its headquarters in upstate New York, EFP Rotenberg has a history of auditing small companies based in China but with shares listed on U.S. exchanges. On its Web site, the firm says it has had 35 Chinese clients over the years, "assisting them in their efforts to enter the U.S. market and become publicly listed."
One of the combined accountancy's predecessors, Rotenberg & Co., is listed alongside several other audit firms on the
of a Web site belonging to a group called
. China US Strategy capital is (or was) one of the many U.S. investment vehicles of the infamous Chinese reverse-merger stock promoter, Xu Jie, better known by the name "Dr. Kit Tsui."
Kit Tsui was one of the promoters
behind Universal Travel's reverse merger
, which allowed the company to gain a stock listing in the U.S. in 2006. According to the China US Strategy Web site, Universal Travel completed its reverse merger "under the strong assistant
sic
of China US Strategy Capital Group Limited." It adds: "With the excellent cooperation with CUSC, Universal Travel Group further expanded its business and cooperation."
Tsui also coordinated the reverse mergers of
Orient Paper
(ONP)
,
Gulf Resources
( GFRE),
New Energy Systems
(NEWN)
and
China Finance Inc.
(CHFI)
, a penny stock listed on the Pink Sheets that, according to SEC documents, shared the same midtown Manhattan address as Tsui's China US Strategy.
China Finance was also audited by Rotenberg, SEC filings sorted by
show. A spokesperson for the audit firm couldn't immediately be reached for comment.
A call by
TheStreet
to the Manhattan number listed on the Web site of Tsui's China US Strategy was answered by a Chinese woman who claimed never to have heard of China US Strategy.
Barron's
, in its
August 2010 report on Chinese reverse mergers
, made an attempt to visit the New York office listed on Tsui's Web site, but "building attendants said the floor was vacant."
The accounting problems alleged by Windes appeared to corroborate concerns that have surrounded Universal Travel since at least last September, when the Australian short seller and hedge-fund manager John Hempton, of
Bronte Capital
, made some of the first public criticisms of Universal Travel's business claims, on his blog.
Shares of UTA last traded at $3.96. That's down precipitously from its all-time high near $17, reached not long after the company gained a listing on the NYSE Amex, in August 2009.
Universal Travel now joins the likes of
China MediaExpress
( CCME),
China Electric Motor
(CELM)
,
NIVS IntelliMedia
( NIV),
China Intelligent Lighting
(CIL) - Get Report
,
China Century Dragon Media
( CDM),
China Agritech
( CAGC) and
Duoyuan Printing
(DYNP)
as companies that have either dismissed their audit firms or seen them resign.
The audit firm
MaloneBailey
recently
fired more than a third of its Chinese-company clients
-- including China Electric Motor, NIVS, China Intelligent Lighting and China Century Dragon -- after allegedly discovering evidence of forged bank documents during the audits of most of those dismissed clients.
As reported by
TheStreet
in December, the SEC has launched a wide-ranging probe into the Chinese reverse-merger phenomenon, setting up a task force and examining allegations of fraud at a batch of companies hailing from the People's Republic. Regulators are also looking at the role of the so-called gatekeepers, the firms and individuals -- including investment banks, promoters, auditors and lawyers - who help Chinese small-caps raise capital in the U.S., chiefly through the reverse merger process, also known as a reverse takeover, or RTO.
-- Written by Scott Eden in New York
>To contact the writer of this article, click here:
Scott Eden
.
>To follow the writer on Twitter, go to
.
>To submit a news tip, send an email to:
.
Disclosure: TheStreet's editorial policy prohibits staff editors and reporters from holding positions in any individual stocks.