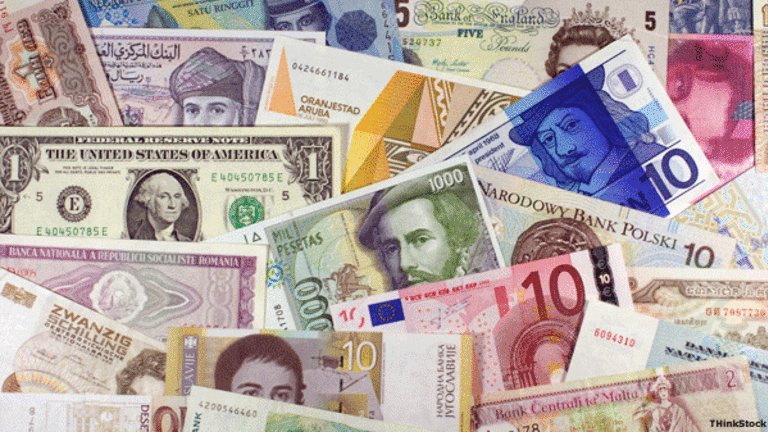 Argentina Debt Looks Bad Now, but May End in a Gusher
Oil will likely do for Argentina's bad debt what gold did for America's 160 years ago.
NEW YORK (TheStreet) -- The best place to learn what's really going on with the Argentine debt crisis may be in the Argentine press, although even this account is a bit misleading, speaking darkly of "vulture funds."
For vulture funds, read Paul Singer of Elliott Management. He specializes in buying distressed debt and then pressing for full payment. In this case, he bought old Argentine bonds, issued before the country's 2001 default. Holders of that debt refused deals taken by other bondholders in 2005 and 2010 to restructure their debt by taking new bonds for old ones and accepting a 50-70% haircut on the principal, which is what creditors take when their bonds prove to be no good.
READ MORE:Why the Fed Is Right to Sit Tight on Rates
Instead, Singer demanded full payment, and in June, the Supreme Court agreed, ruling 7-1 on behalf of Singer's NML Capital. A New York judge has an injunction saying that the Singer debt must be paid first, before later bonds. Thus the present crisis in which Argentina hasn't paid a $539 million interest payment that was due on June 30. The 30-day grace period expired on Wednesday.
Still, if you have a bond issued by Argentina after 2001, you're going to be paid. The market understands that, and values current Argentine bonds at 96 cents on the dollar.
For Argentina, the issue isn't one of finances, but of national sovereignty. It made a deal that a few bondholders refused to take, and Singer bought out their interest. Thus the use of the phrase "vulture funds" by the Argentine press.
This makes it a potent political issue in Argentina, and it would be here if the situation were reversed, as it was in the 1840s when British banks held bad U.S. state debt taken out to build canals
Back then a man named Charles Peabody represented American financial interests in London, and as Ron Chernow recalled in his book The House of Morgan.
Peabody became persona non grata in London for years as a result. He also became unpopular in this country as a representative of British creditors. But Europe's revolutions of 1848 and the 1849 California Gold Rush meant Peabody eventually prospered and on retirement he sold his interests to Junius Morgan. Morgan Stanley (MS) - Get Free Report and JPMorgan Chase (JPM) - Get Free Report are descended from Junius' work and that of his son, J.P., the most famous American financier ever.
Oil is likely to do for Argentina what gold did for Morgan. Both Chevron (CVX) - Get Free Report and Exxon Mobil (XOM) - Get Free Report are finding oil in a shale oil and gas field called the Vaca Muerta,in the western part of the country, and some believe the field may have more shale gas than what's in the U.S. 
The shale deposits give Argentina a trump card in this poker hand. Half the revenue earned by its state-owned oil company, YPF, is now going to debt repayments. The opportunity could also attract Chinese and Russian capital to the country, as the Financial Timesreports.
So if you hold Argentina bonds, don't cry. Your patience is likely to be rewarded.
READ MORE:Warren Buffett's Top 10 Dividend Stocks
At the time of publication, the author owned no shares in companies mentioned in this story.
This article represents the opinion of a contributor and not necessarily that of TheStreet or its editorial staff.