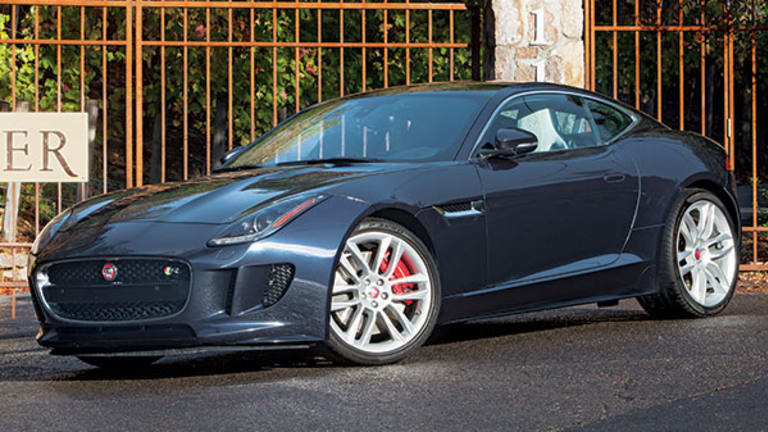 Are We British? Jaguars, Land Rovers to Be Built in Slovakia
India's Tata Motors will build its next assembly plant for the iconic British luxury cars in Slovakia. Mexico and the U.S. lost out.
NEW YORK (TheStreet) -- The global identity of British-born Jaguar and Land Rover automobiles just expanded a bit with the decision of India's Tata Motors (TTM) - Get Report to locate the brands' next assembly plant in Nitra, Slovakia.
Tata said the assembly plant, which is scheduled to open in 2018, will be significant for increasing the number of its vehicles built from aluminum, a lightweight metal that is being used more to comply with air-quality standards.
The automaker considered plant locations elsewhere in Europe, in the U.S. and in Mexico before choosing Nitra because of a strong supply-chain and infrastructure there.
Tata shares, which are traded primarily on the Bombay exchange, have been battered this year because of the economic slowdown and weaker automotive sales in China, where Jaguar and Land Rover sales had been rising. Since January, Tata stock has fallen 26%, compared with a 2.4% drop for the broader SENSEX index of top Indian industrial stocks.
Tata has managed to revive Jaguar and Land Rover to worldwide prominence as luxury brands following their purchase from Ford (F) - Get Report in 2008. Ford bought Jaguar in 1989, and then bought Land Rover from BMW in 2000; Ford sold Jaguar and Land Rover to Tata when finances grew tight.
"The expansion of our business globally is essential to support its long-term, resilient growth," Raif Speth, CEO of Jaguar Land Rover, said in a statement. "With its established premium automotive industry, Slovakia is an attractive potential development opportunity for us."
Jaguar and Land Rover models continue to be assembled in Great Britain, as well as in China and India. Tata's next factory to build the luxury vehicles is scheduled to open in Brazil next year.
Slovakia has grown steadily as a manufacturing and export base for global automakers. Bodies for the Volkswagen (VLKAY) Touareg and Audi Q7, as well as full models for Kia Motors( KMTIF) and Peugout( PEUGY), are made in Slovakia. Output stands at about a million vehicles annually, making the country the world's 18th largest producer.
Tata is projecting global sales of 500,000 of its luxury cars this year, up from more than 462,000 cars last year.
Second-quarter earnings for Jaguar Land Rover were depressed by a sales slump in China. Tata's net profit for the quarter totaled 27.7 billion rupees ($434 million), short of the 31.4 billion rupee median estimate of 31 analysts compiled by Bloomberg.
Jaguar Land Rover retail deliveries in China, the world's biggest auto market, were down by a third.
Since buying Jaguar and Land Rover seven years ago, Tata has done an impressive job of recruiting talent from other luxury carmakers such as BMW and introducing a number of enhancements, such as diesel engines and advanced infotainment systems.
Most eye-catching was a J.D. Power survey released last month of owners and their attitudes toward their cars. Porsche topped the survey, followed by European brands including Jaguar and Land Rover. The results suggest that Tata can build on its success as long as it maintains quality and appeal -- and has enough capacity to meet global demand, which the new plants in Brazil and Slovakia should address.
This article is commentary by an independent contributor. At the time of publication, the author held no positions in the stocks mentioned.