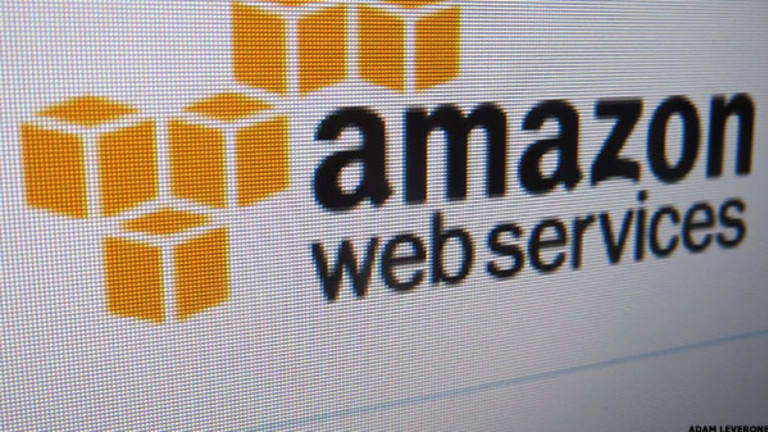 Amazon Just Beat Google and Microsoft to the Middle East
Amazon Web Services is opening three new availability zones in the Middle East in early 2019.
Amazon.com Inc. (AMZN) will begin operating three new availability zones in the Middle East by early 2019, the company said Monday, beating both Alphabet's (GOOGL) Google Cloud Platform and Microsoft's (MSFT) Azure to lay down major infrastructure in the region.
The new Amazon Web Services cloud region will be headquartered in Bahrain and will offer workload running and data storage services in the surrounding area through Amazon's cloud computing business. Amazon operates 44 availability zones in 16 geographic regions, with this announcement bringing the total to 22 global regions either operating or in the works, Amazon said.
The company also announced plans to open an edge location in the United Arab Emirates in the first quarter of 2018. Amazon now operates Web Services offices in Dubai, the UAE and Bahrain.
The announcement comes shortly after Amazon completed a $580 million acquisition of Souq.com, the Middle East's biggest ecommerce retailer, in early July.
The battle to top the cloud computing market has recently intensified. Microsoft beat Google and Amazon to announce its first cloud centers in Africa earlier this year, while Google joined Amazon in Brazilian markets this month. Amazon announced new cloud regions in China, France, Hong Kong and Sweden opening throughout this year and next.
Amazon shares traded down 1.1% to $944.72 in early trading Monday.
More of What's Trending on TheStreet: