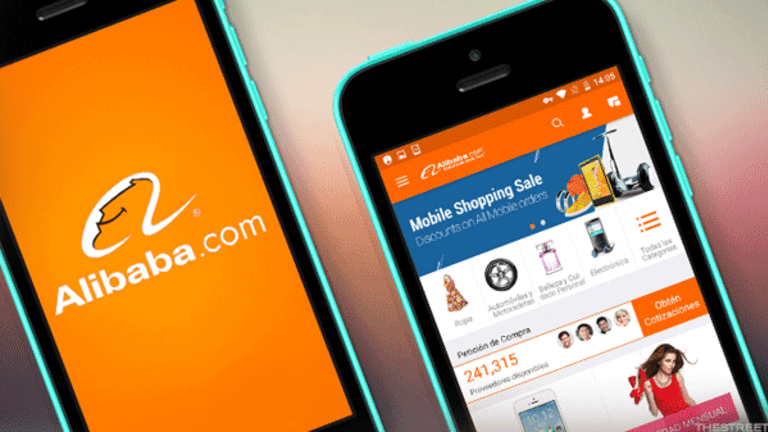 Alibaba Just Launched a Network So U.S. Small Businesses Reach Half a Billion Chinese Customers
Alibaba is trying to lure small-and-medium-sized businesses to China.
Alibaba is trying to lure small-and-medium-sized businesses to China.
Alibaba (BABA) - Get Report  is getting serious about attracting U.S. businesses to its platform. 
On Monday, the Chinese e-commerce giant announced the launch of the Taobao Global U.S. Merchants Network, which allows U.S. small businesses to connect with more than half a billion Chinese consumers. The site is launching with 300 U.S.-based Taobao Global merchant members. 
Taobao Marketplace was launched in May 2003 as a consumer-to-consumer (C2C) commerce site, giving small businesses and individuals a way to sell items. In 2007, Alibaba extended the platform's reach with Taobao Global as a place for Chinese consumers to find high-quality foreign goods from small-and-medium sized overseas businesses. For the fiscal year 2017, the total amount of items sold on Taobao, also known as gross merchandise value or GMV, jumped 17% year-over-year to $320 billion. 
The new network will connect U.S. small businesses with merchants and distributors on Taobao Global so they can build their brand in China. 
"The merchants who join this network are experts on Chinese consumers and are continually seeking new, unique American products for the millions of Chinese consumers they reach on Taobao," Alibaba President Michael Evans said in a statement. "Being a part of this network will enable these merchants to more efficiently identify and work with U.S. small businesses to bring their products to Chinese consumers."
The network launch comes less than a month after Alibaba hosted its two-day Gateway '17 conference in Detroit, Michigan to teach 3,000 entrepreneurs, small businesses and farmers from 48 states about the Chinese economy and how to sell their goods on Alibaba's platforms. The company's executive chairman Jack Ma believes Alibaba can help create 1 million jobs in the U.S. in five years as U.S. small-and-medium-sized enterprises (SMEs) start selling in China and hire more people to handle the increase in sales. 
At a matchmaking event held during the conference, Alibaba connected 60 U.S. small businesses with 45 Taobao Global merchants . An additional 200 U.S. small businesses and Taobao Global merchants were added during events held in New York and Los Angeles in late June. 
Taobao is well-known for its social and community-driven commerce on its app that's used not just to shop, but to share product knowledge and lifestyle content to boost engagement and retention. For the latest quarter, Alibaba added 14 million monthly active users (MAUs) to its China retail marketplaces for a total of 507 million MAUs in March 2017. 
Taobao Marketplace and Taobao Global are specifically for small and medium-sized businesses offering niche products. For household brands such as Macy's (M) - Get Report and GNC (GNC) - Get Report , Alibaba launched its business-to-consumer platform Tmall.com in April 2008 and the worldwide version Tmall Global in 2014. For the fiscal year 2017, the total amount of items sold on Tmall (GMV) jumped 29% year-over-year to $227 billion. 
Shares of Alibaba were up less than 1% to $143.33 in early morning trading on Monday. The stock is up over 63% year-to-date. 
Visit here for the latest business headlines.