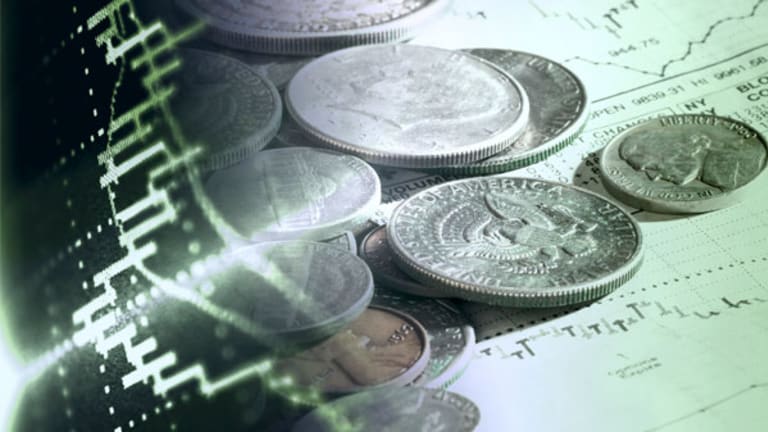 A Safer Way to Hold Foreign Small-Cap Stocks
By focusing on high-quality companies, these funds deliver steady results.
NEW YORK (TheStreet) -- Small-cap foreign stocks have been climbing. This year, funds in the foreign small/mid growth category returned 8.4%, compared to a gain of 4.1% for the MSCI EAFE international index, according to Morningstar.
During the past 10 years, the funds returned 10.4% annually, outpacing the
S&P 500
by four percentage points.
Seeing the strong results, you may be tempted to buy. But keep in mind that foreign small stocks are among the most volatile assets. In the downturn of 2008, funds in the foreign small/mid growth category lost 49%, according to Morningstar.
Should cautious investors stay away from the small-cap funds? Not necessarily. But to control risk, consider a fund with a record for delivering relatively steady results.
Top choices include
Aberdeen Global Small Cap
(WVCCX) - Get Aberdeen Intl Small Cap A Report
,
Columbia Acorn International Select
(LAFAX) - Get Columbia Acorn Intl Select Fund A Report
and
MFS International New Discovery
(MIDAX) - Get MFS Intl New Discovery A Report
. These funds all focus on high-quality businesses with strong balance sheets and reliable earnings.
Columbia Acorn ranks as one of the least risky choices in the category. Portfolio manager Chris Olson looks for companies that can produce consistent earnings growth over long periods. He prefers businesses with little debt and strong cash flows.
The portfolio has 50% of assets in mid-caps, which tend to be more stable than small stocks. During the past five years, the fund returned 0.2% annually, outpacing its average peer by 3.5 percentage points.
While many competitors closely track the benchmarks, the Columbia fund can overweight appealing sectors and avoid risky industries entirely. In 2006, the fund had a big stake in European banks. But with storm clouds appearing, Olson moved away from banks. The shift enabled the fund to outdo 96% of competitors during the turmoil of 2008.
"We sold all the financials because there were just too many questions about the risks that the banks faced," he says.
Olson currently has a big stake in Singapore real estate investment trusts. Holdings include
Mappletree Industrial
and
Ascendas Real Estate
, which own premier office parks and facilities that house factories. The stocks yield more than 6% and have strong balance sheets.
While Olson is wary of Europe, he has confidence in Singapore. "Singapore has a well-funded banking system, and the economy is doing fine," he says.
MFS International New Discovery aims to find businesses that can thrive in good times and bad. Many holdings dominate their niches and face few competitors. The formula has proved particularly effective in downturns. The fund topped competitors by a wide margin in 2008. During the past five years, MFS broke even and topped 93% of competitors.
A holding is
Croda International
, which makes chemicals used in skin care products. Customers include
Procter & Gamble
(PG) - Get Procter & Gamble Company Report
and
L'Oreal
. "The chemicals are essential for providing the texture that customers want," says MFS portfolio manager Peter Fruzzetti.
Another holding is
Bunzl
, a British company that distributes cleaning supplies and take-out food packaging to hotels, supermarkets and food wholesalers. The company has consistently delivered double-digit returns on equity.
Aberdeen Global Small Cap emphasizes companies with predictable earnings. Many holdings are in consumer staples and health care, industries that can report growing earnings year after year. To find businesses with healthy growth, the fund has 36% of its assets in emerging markets, more than double the figure for average competitors.
A big holding is
Asia Satellite Telecommunications
, a Hong Kong operator of satellites that are used by broadcasters and telecommunications companies.
Despite the sluggish conditions in Europe and the U.S., many consumer companies are continuing to report strong growth in emerging markets, says Osamu Yamagata, an Aberdeen portfolio manager. "In the emerging markets, we are still seeing rises in disposable income and positive GDP growth," he says.
Stan Luxenberg is a freelance writer specializing in mutual funds and investing. He was executive editor of Individual Investor magazine.
This article is commentary by an independent contributor, separate from TheStreet's regular news coverage.