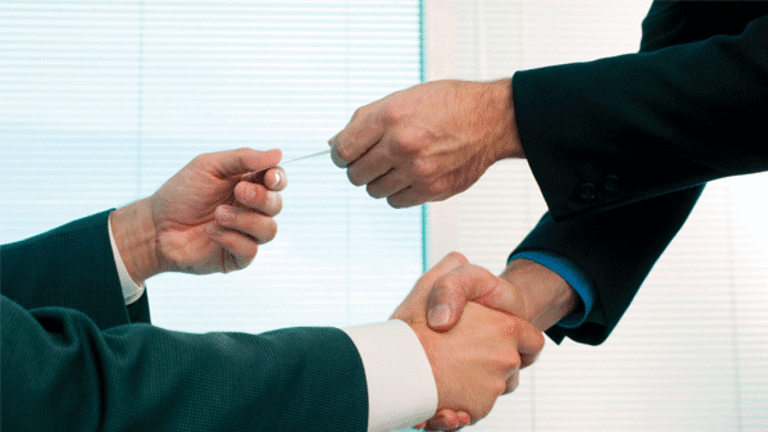 A New Way To Invest in Chile
iShares MSCI Chile Index Fund is a less volatile play on commodities than a sister fund that tracks Brazilian stocks.
Chile has been one of my favorite investment destinations for a long time.
From the top down, the country has several things going for it. It is a commodity-based economy well known for its copper exports, strong GDP growth and a public pension system that provides ongoing demand for stocks. Moreover, only 15% of Chile's exports go to the U.S., so it has small exposure to a U.S. downturn.
There is a limited number of ways to make a concentrated bet on this market. Two years ago, I
wrote about the
(CH)
Chile Fund (CH), which is a closed-end fund. There are a few ADRs available, too. Finally, this month there is an ETF from
Barclays
, the
iShares MSCI Chile Index Fund
(ECH) - Get Free Report
.
I should note that inflation has been heating up lately, causing Chile's central bank to raise rates several times, contributing to the peso's appreciation against the U.S. dollar. That means the ETF's returns will look that much better when translated back into greenbacks.
Often, single-country products have a large representation of financial stocks.
iShares MSCI Brazil
(EWZ) - Get Free Report
has 16%, for example, but ECH has only 8.77% in the sector. I think that if you are going to buy a country best known for natural resources, it's better that the fund be heavy in those sectors and not banks.
ECH's heaviest concentrations are in utilities, at 25.25%, followed by industrials, at 22.37%, and materials, at 18.09%.
Single-country funds generally capture whatever happens in the local stock market, and I have no doubt that ECH will do the same.
One drawback is that the fund is expensive. ECH has a 0.74% fee compared with 0.54% for most of the other single-country funds from iShare (although there are several emerging-market funds from iShares with a higher fee). I attribute this to the fact that Chile is a smaller and a slightly more difficult market to access.
The investment thesis for Chile, as it did when I wrote the previous article, depends in large part on global demand for copper. Chile produces about one-third of the world's copper. The infrastructure buildout/modernization theme that has been a catalyst for all emerging markets is going to continue, even if there is a global slowdown.
The chart comparing the Dow Jones Chile Index and the price of copper shows that most of the time there is a correlation. I should note that when the occasional divergence does come, the difference between the two can be huge.
I am not saying that Chilean equities would be immune from a global bear market. The chart clearly shows that this market has participated in all three declines this year. But I do believe that the fundamental story underlying Chilean equities could be on firmer ground than some other countries. So the Chilean market could be on a different economic cycle than the U.S.
A Good Diversifier
The Chilean market could be on a different economic cycle than the U.S.
That was the case during the tech meltdown; the Chilean stock market hit its peak 15 months after
the S&P 500
, and in the time it took the U.S. market to fall by half, Chile only dropped 20%. From peak to trough Chile did drop 40%, but it was on a different timetable. Anyone allocating into Chile in 2000 captured a significant and beneficial diversification effect when it was needed most.
Chile's economy has not changed that much since then, so the story could repeat again on the next go-round. If it does not, which is a absolutely possible, Chile's economy is still on a different cycle than the U.S., and the fundamental underpinning of demand for copper could stay in place for quite a while yet.
One last point: If demand for copper helps keep Chile afloat, shouldn't it do the same for Brazil, which is a much easier market to access?
The answer is that it does, to a point. But Brazil historically has been more volatile, both in terms of market movement and economic statistics. Chile could be a better place to hide out during a global downturn precisely because it is less visible and therefore less volatile.
At the time of publication, Nusbaum had no positions in any of the securities discussed in this article, although positions may change at any time.
Roger Nusbaum is a portfolio manager with Your Source Financial of Phoenix, and the author of Random Roger's Big Picture Blog. Under no circumstances does the information in this column represent a recommendation to buy or sell stocks. Nusbaum appreciates your feedback;
to send him an email.