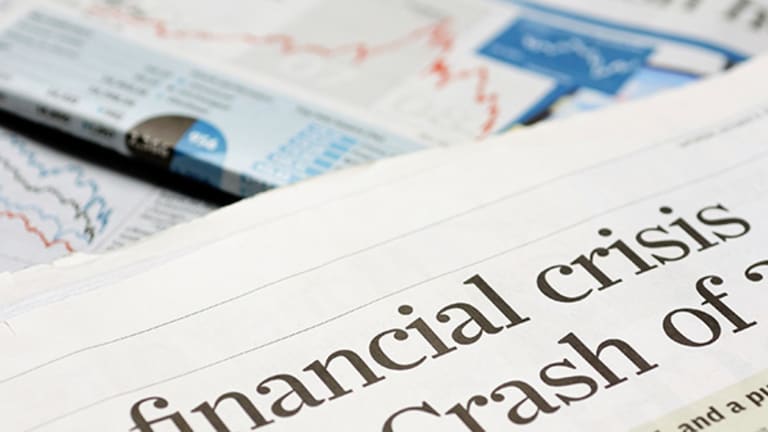 5 Ways Investors Can Profit From Brazil's Epic Downfall
The world's seventh largest economy is on the brink of collapse. We show you five easy investment strategies to make huge profits from Brazil's unraveling.
For Brazilian President Dilma Vana Rousseff, events have careened out of control. Brazil's woes, spawned by monumental corruption and mismanagement, have now reached a climax. But the country's horrifying crisis also presents a rare opportunity to quickly make huge profits. Below, we'll show you how.
On Sunday night, Brazil's lower house of congress voted to impeach President Rousseff. The case now heads to the senate, which likely will uphold the impeachment and refer President Rousseff to trial. If that happens, Vice President Michel Temer could take over as president. Markets have been searching for clarity during the crisis and have cheered the impeachment as a concrete step toward getting the nation's house in order. In addition, the markets expect moderate economic growth if Temer takes over.
While the markets love the impeachment, however, they do not like falling oil prices, and the Brazilian economy is heavily dependent on oil revenue. On Sunday, officials from 18 oil producing countries failed to reach a production freeze agreement, sending the price of crude back down.
While Kuwait has individually decided to cut production, extreme market oversupply, reserve stocks at record levels, and new market entrants such as Iran have put significant downward pressure on oil prices. (West Texas Intermediate is currently trading in the $40-a-barrel range.)
In the case of Brazil, oil production costs are extremely high. The largest oil reserves are located deep in the ocean below pre-salt layers. Deep pre-salt drilling, construction and extraction costs combine to well more than $40 a barrel with some estimates topping $80 a barrel. Since more than 50% of Brazilian production is expected to come from pre-salt drilling by 2018, it seems that the sizable investments (and associated debts) in pre-salt drilling technology and implementation may be significantly -- ahem -- underwater.
While short-term political uncertainty may calm markets a bit, it seems lower oil prices are here to stay for the next few years. OPEC does not have much interest in cutting production and global growth is slow.
Brazil's deepening chaos offers enormous investment opportunities for nimble-footed investors who act now. In a minute, we'll show you exactly what to do. But first, let's examine Brazil's top three publicly traded companies. 
1. Petrobras (PBR) - Get Report  (oil and gas)
Petrobras is trading at around $7, in the middle of its 52-week range ($2.71-$10.55). Petrobras has a five-year high of $38.28, and a five-year low of $2.71 and offers no dividend. According to Market Beat, PBR has a price-to-earnings (P/E) ratio of -10.42, and TheStreet has earnings per share at -1.3. Institutions own 6% of Petrobras. The stock has a consensus hold rating (six sell, eight hold, and one buy), with a consensus price target of $6.58.
2. Vale (VALE) - Get Report (mining and minerals)
Vale is trading at around $5.75, in the middle of its 52-week range ($2.13-$9.14). Vale has a five-year high of $34.74, and a five-year low of $2.13 and offers a 5.0% dividend. According to Market Beat, Vale has a P/E of 32.38 and TheStreet has EPS at -2.35. Institutions own 17% of Vale. Vale has a consensus hold rating (four sell, 12 hold, three buy) and a consensus price target of $5.39.
3. Itau Unibanco Holding (ITUB) - Get Report
Itau Unibanco Holding is trading at around $9.25, in the upper half of its 52-week range of $5.48-$12.12. Itau has a five-year high of $18.57 and a five-year low of $5.48 and offers a 3.4% dividend. According to Market Beat,Itau Unibanco Holding has a P/E of 5.84 and EPS of 1.48. Institutions own 26% of this stock. ITUB has a consensus hold rating (four sell, one hold, and one buy) and a consensus price target of $10.47.
Over the past decade, Petrobras has been a juggernaut. While oil prices were over $80, Petrobras stock soared. Massive debt was taken out to exploit deepwater drilling and then massive corruption followed, as politicians of both parties offered kickbacks and political favors. 
"Operation Car Wash" was meant to uncover corruption and pervasive corruption was found. The crisis of political confidence, combined with cratering oil prices crushed both Petrobras and the Brazilian economy. Petrobras debts can't be serviced at current oil price levels. If the impeachment goes through, President Temer could reverse Rousseff's policies related to Petrobras. Limiting costs, increasing production and lowering debt could all help Petrobras stay afloat until higher oil prices make deepwater drilling viable again. In the meantime...
As we mentioned last week, Brazil's countrywide fundamentals argue for selling short large-cap Brazilian stocks. As shown above, we think that Petrobras has significant downside risk. Many political and financial skeletons (in the closet) are yet to be exposed. Although there may be a short-term price bump due to the impeachment, look for depressed oil prices and continued corruption charges to compress Petrobras' share price in the coming months.
Similarly, selling short shares of Vale offers investors a diversified double play: betting on both the national political/economic collapse and the global mining slowdown.
Itau Unibanco Holding is a wild card. Much less volatile than Petrobras or Vale, Itau is holding steady and offers a strong dividend. It may ride out the storm. If the country's real economy continues to suffer, however, decreasing fees could curb its growth. In addition, if Itau Unibanco Holding happens to be mixed up in any political corruption scandals or holds too much bad Petrobras debt, it could experience future shocks as well.
Lastly, if you'd like to short these three stocks together with a wider portfolio of Brazilian stocks, consider selling short the iShares MSCI Brazil Capped Index Fund (EWZ) - Get Report  or buying the ProShares UltraShort MSCI Brazil Capped ETF (BZQ) - Get Report .
"Give Me 9 Minutes a Week and I Guarantee You $67,548 a Year":85% Accurate Trader gives his Personal Guarantee. He turned $50,000 into $5 million trading this way and for a limited time, he's guaranteeing you at least $67,548 per year in profitable trades if you follow this simple step-by-step process. Click here to see how easy it is to collect thousands of dollars in "Free Money" every month.
John Persinos is editorial manager and investment analyst at Investing Daily. At the time of publication, the author held no positions in the stocks mentioned.