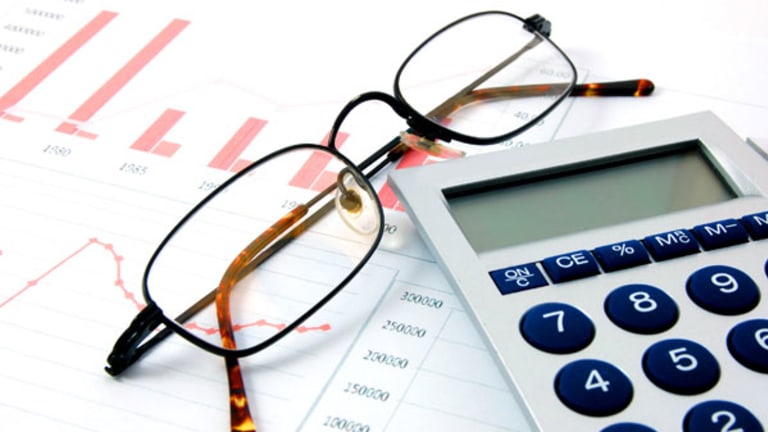 5 Stocks to Buy on Emerging-Market Weakness
Emerging-market weakness has created a great deal of opportunity for investors.
MILLBURN, N.J. (Stockpickr) -- Last week, eyes and ears were focused on Europe as the region's banking and sovereign debt crisis continued to send shock waves through global markets. But some of the worst damage over the past week or so has occurred in the emerging markets.
Take Brazil for example. The Brazilian market index, the Bovespa, dropped 6.96% last week. That might not sound so bad given that the
S&P 500
dropped 6.54% over the same period, but the Brazilian currency, the real, also declined dramatically, by about 6.6%. Taken together, the total loss in U.S. dollars was about 13.1%. Accordingly, the
iShares Brazil ETF
(EWZ) - Get iShares MSCI Brazil ETF Report
declined 12.06% last week.
>>7 Top Stocks That Should Continue to Outperform
There are several reasons why the commodity, currency and stock markets in the emerging markets are experiencing weakness.
The emerging markets are the economic growth engines around the world. In turn, the emerging-market countries rely on that growth, which is derived from manufacturing products for export to the more-established economies such as those in Europe and North America. As Europe faces severe economic problems and as fears of a new recession in the U.S. continue to surface, the emerging markets face a dramatic slowdown in their exports.
Despite the all-time-low short-term interest rates in the U.S., along with the decline in long-term rates as a result of the Federal Reserve's Operation Twist, the U.S. dollar and U.S. government securities were the subject of a massive flight to quality as global investors rushed to park their money in U.S. dollar investments and fled the euro and emerging-markets currencies.
Many of the emerging-market nations rely on extractive natural resources such as gold, silver, copper and crude oil to generate exports. As demand for those commodities fell last week and as over-margined traders liquidated their positions, commodity prices denominated primarily in U.S. dollars fell around the world.
BRIC nations may be starting some trade wars among themselves. Last week, Brazil placed a 3,000-basis-point increase in automobile tariffs. This comes after Brazil jacked up tariffs on steel imports. Presumably, the target was Brazil's largest trading partner, China. Maybe some side discussion between Brazil and China took place this past weekend at the G-20 meeting to calm down these trade issues.
In the United Nations, a push is being made to press for a vote on Palestinian statehood. Though President Obama and the U.S. will veto any such proposal, the issue is to global emerging markets uncertainty.
This emerging-market weakness has created a great deal of opportunity for investors. Here are
five post-market-slide opportunities in emerging markets
to consider for investment.
China Life Insurance
The best way to describe
China Life Insurance
(LFC) - Get China Life Insurance Company Limited American Depositary Shares Report
is as the
MetLife
(MET) - Get MetLife Inc. Report
of China -- only bigger. In fact, China Life is five times larger than MetLife in terms of market capitalization.
The Chinese economy continues to grow at a rapid pace, of about 9.5% -- albeit at a much slower rate than it experienced over the past few years. As more Chinese purchase automobiles, the need for insurance will increase. Chinese savings will be poured into annuities and life insurance products.
>>5 Life Insurance Stocks With Up to 64% Upside
China Life, which was founded in 1949 and is well-established throughout the country, has a very strong balance sheet with very little debt. I first bought shares of China Life when shares were publically issued in the ADR market in 2004 and have followed it ever since. I sold shares over time, liquidating the last small amount at just under $47 earlier this year.
With the stock now selling at $35, below price levels of the financial crisis of 2008-2009, I am seriously considering re-entering a position in the stock.
>>Practice your stock trading strategies and win cash in our stock game.
Telefonos de Mexico
If China Life is the MetLife of China, then
Telefonos de Mexico
( TMX), commonly referred to as Telmex, is the
AT&T
of Mexico. And at its helm is the
of Mexico, Carlos Slim, who also controls
America Movil
(AMX) - Get America Movil S.A.B. de C.V.n Depository Receipt Series L Report
, the Latin American wireless communications company. Telmex provides telecommunications services such as long distance and broadband services throughout Mexico and in Latin America.
Telmex declined 5.35% last week, excluding its quarterly ex-dividend of 23 cents. Most of that decline was forex-related; the Mexican peso fell 4.8% last week. Just as AT&T is a low-growth high-yielding stock, so is Telmex, with a dividend of about 6%.
>>20 Top-Yielding Telecom Stocks
Of all the stocks I have placed in this portfolio, Telmex is the one that offers the most consistent long-term stock price stability with excellent income generation. Please note for those of you who look at charts that the company issued a one-time special $17 dividend in June 2008.
Petroleo Brasiliero
Petroleo Brasiliero
(PBR) - Get Petroleo Brasileiro S.A.- Petrobras Report
, or Petrobras as it is commonly referred to, is the largest integrated oil company and largest company in Latin America. The company sold shares in the largest-ever public stock sale in September 2010 and held its price pretty much up until August of this year.
Then the global wheels came spinning off. Last week, Petrobras got hit with the triple whammy of declining crude oil prices, a weakening Brazilian real and a weak stock market. If there was ever a time to get contrarian on a particular stock, now is that time with Petrobras.
>>10 Energy Stocks That Could Outperform
The weakness in the crude oil market and Petrobras will not last forever. Petrobras sells for about 6 times earnings, compared with 9 times earnings for
ExxonMobil
(XOM) - Get Exxon Mobil Corporation Report
and 8 times earnings for
Chevron
(CVX) - Get Chevron Corporation Report
. Here is an opportunity to take advantage of a company with a very promising future in an ever-growing part of the world at a very cheap price.
Petrobras, one of
, was featured recently in "
."
Arcos Dorados
Arcos Dorados
(ARCO) - Get Arcos Dorados Holdings Inc. Class A Shares Report
is the Latin American franchisor of
McDonald's
(MCD) - Get McDonald's Corporation Report
restaurants. The stock slid more than 15% last week.
Just last week, Arcos Dorados announced its first-ever dividend of 6 cents per share since going public earlier this year. McDonald's continues to generate strong sales growth all around the globe and has performed extremely well, declining a mere 1% last week and rising about 16.4% on a total-return basis for 2011 year-to-date. Last Friday, Raymond James initiated coverage on McDonald's with an outperform rating and a $95 price target. The stocks was featured recnetly in "
5 Stocks to Trade for End-of-Month Gains
and on a list of
20 Top-Yielding, Top-Rated Stocks to Buy
.
One thing we do know about McDonald's is that the company performs well in challenging economic conditions -- and Arcos Dorados should be no different. The decline in ARCO is an opportunity to pick up a strong company at a severely discounted price.
Additionally, Arcos Dorados was one of the
top stocks with the most hedge-fund action
in the most recently reported quarter.
IncrediMail
IncrediMail
( MAIL) produces digital media solutions for desktop applications in10 different languages, for sale in more than 100 countries worldwide. In particular, the company has a fascinating product that allows users to customize e-mails and better perform searches. Sales and earnings per share for IncrediMail have nearly tripled from 2006 to 2010.
What is really intriguing is that the company holds about $30 million net in cash and short-term investments. The net cash balance is nearly two-thirds of the stock's market cap. The company is looking to expand further into the digital media and desktop solutions arena, having recently closed on the acquisition of SmileBox, a photo-sharing company based in the U.S., and secured a $20 million credit facility for future acquisitions.
IncrediMail's stock was performing quite well through the middle of July but has been disappointing ever since the summer correction began. Selling at 5 times trailing earnings and with a big cash hoard, IncrediMail makes for an interesting opportunity in the microcap space.
IncrediMail, one of TheStreet Ratings'
, is also one of the
highest-yeidling computer software and services stocks
.
To see these stocks in action, visit the
5 Post-Market-Slide Opportunities in Emerging Markets
portfolio on Stockpickr.
RELATED LINKS:
>>2 Pair Trades to Protect Your Portfolio
>>5 Stocks Setting Up to Break Out
>>8 Dividend Stocks Increasing Payouts
Follow Stockpickr on
and become a fan on
Facebook.
At the time of publication, Rothbort, his family and/or clients of LakeView Asset Management, was long ARCO, MCD and MAIL, although positions can change at any time.
Scott Rothbort has over 25 years of experience in the financial services industry. He is the Founder and President of
, a registered investment advisor specializing in customized separate account management for high net worth individuals. In addition, he is the founder of
, an educational social networking site; and, publisher of
The LakeView Restaurant & Food Chain Report
. Rothbort is also a Term Professor of Finance at Seton Hall University's Stillman School of Business, where he teaches courses in finance and economics. He is the Chief Market Strategist for The Stillman School of Business and the co-supervisor of the Center for Securities Trading and Analysis.
Mr. Rothbort is a regular contributor to
TheStreet.com's RealMoney Silver
website and has frequently appeared as a professional guest on
Bloomberg Radio
,
Bloomberg Television
,
Fox Business Network
,
CNBC Television
,
TheStreet.com TV
and local television. As an expert in the field of derivatives and exchange-traded funds (ETFs), he frequently speaks at industry conferences. He is an ETF advisory board member for the Information Management Network, a global organizer of institutional finance and investment conferences. In addition, he is widely quoted in interviews in the printed press and on the internet.
Mr. Rothbort founded LakeView Asset Management in 2002. Prior to that, since 1991, he worked at Merrill Lynch, where he held a wide variety of senior-level management positions, including Business Director for the Global Equity Derivative Department, Global Director for Equity Swaps Trading and Risk Management, and Director for secured funding and collateral management for the Global Capital Markets Group and Corporate Treasury. Prior to working at Merrill Lynch, within the financial services industry, he worked for County Nat West Securities and Morgan Stanley, where he had international assignments in Tokyo, Hong Kong and London. He began his career working at Price Waterhouse from 1982 to 1984.
Mr. Rothbort received an M.B.A., majoring in Finance and International Business from the Stern School of Business, New York University, in 1992, and a B.Sc. in Economics, majoring in Accounting, from the Wharton School of Business, University of Pennsylvania, in 1982. He is also a graduate of the prestigious Stuyvesant High School in New York City. Mr. Rothbort is married to Layni Horowitz Rothbort, a real estate attorney, and together they have five children.