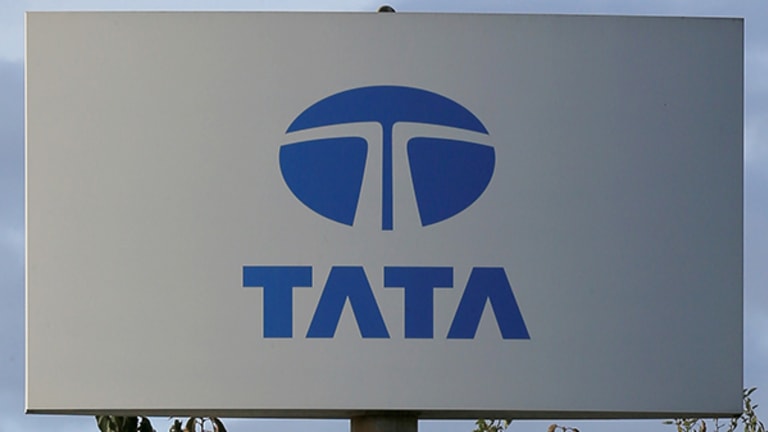 5 Indian Stocks With Long-Term Benefits for Investors
It has been a volatile time for Indian stocks, but Tata Motors, Emmbi Industries, Power Finance and two other stocks offer strong growth prospects.
Indian stocks closed up Monday on the strength of a global rally. The nifty 50 (50 Share NSE Index), finished at 8808, an increase of 28.30 points, while the 30 Share BSE-Sensex closed at 28634.50, up 35.47 points. That came ahead of central bank meetings in the U.S. and Japan that will consider interest rate hikes. 
It has been a volatile time for markets worldwide. That has been due to an historic combination of factors, including a drop-off in China's economy, continued, high unemployment in many European countries, the British exit from the European Union, Middle East conflicts that have defied any easy solution and U.S. presidential elections involving two controversial candidates. 
But investors can bet on Indian stocks Bharti Infratel, Gujarat Pipapaya, Emmbi Industries, Power Finance and Tata Motors to provide multiple, long-term returns based on the companies' strong fundamentals and dividend payout ratio. All five stocks trade on the National Stock Exchange of India and Tata also trades on the New York Stock Exchange. Here's what you need to know:
Bharti Infratel
Bharti Infratel, together with Indus Tower is the world's largest telecom tower infrastructure company and a subsidiary of Bharti Airtel. It has more than 38000 towers across 18 states and 11 telecom circles, and it is still growing. Net profits jumped 71% in the first quarter of 2017. Revenues grew of 6.9%, and the stock has a strong dividend payout ratio.
Gujarat Pipavav Port Limited
GPPL is operated by APM Terminals Mauritius, which provides port management and operations services to over 60 shipping companies. The company underperformed last quarter, largely due to poor weather conditions and the loss of certain rail lines, and it should perform better in the long-run if one is looking for slow, steady growth. It has a target of more than 300 Indian rupees (INR), which is a huge gain from its current price level of INR 176.
Emmbi Industries
Emmbi Industries is one of the well established brands in woven polyethylene and polypropylene product manufacturing in the Gujarat region. Emmbi is engaged in the manufacturing and sale of FIBC (Flexible Intermediate Bulk Containers) and woven sacks and various woven polymer based products like container liners, protective irrigation systems, canal liners and other products.
The company has given more than 20% CAGR in the last four years. Emmbi offers a low dividend yield of 0.4% to its shareholders but instead invests in its growth. This stock can be a multi-bagger for investors. The target price is INR 200+ in the long-run, up from its current, roughly 125 INR.
Power Finance
Power Finance is a government-backed financial institution that supports the Indian power sector. This stock has the largest oversubscription in the Indian financial services sector. It has recently issued a bonus share on a one to one ration at the price of INR 224. After tax profits grew 9% year over year. The company has also given a lucrative dividend to shareholders. Shares are trading at about INR 120. This stock is right for investors looking for slow, steady growth and a strong, regular dividend. 
Tata Motors (TTM)
Tata Motors is an Indian multinational automotive manufacturing company and a subsidiary of the Tata Group. The company's products include passenger cars, trucks, vans, coaches, buses, construction equipment and military vehicles. It is the world's fifth largest motor vehicle manufacturing company, fourth-largest truck manufacturer, and second-largest bus manufacturer by volume. The stock recently touched a near life-time high of INR 598 with a market cap of INR 18795.09 billion. This stock has given an 83% return in six months to investors. Yet Tata focuses wisely on the future through various initiatives to improve its products and services. Tata stock is currently trading at INR 553, but with its strong fundamentals, it could reach INR 650. 
This article is commentary by an independent contributor. At the time of publication, the author held no positions in the stocks mentioned.