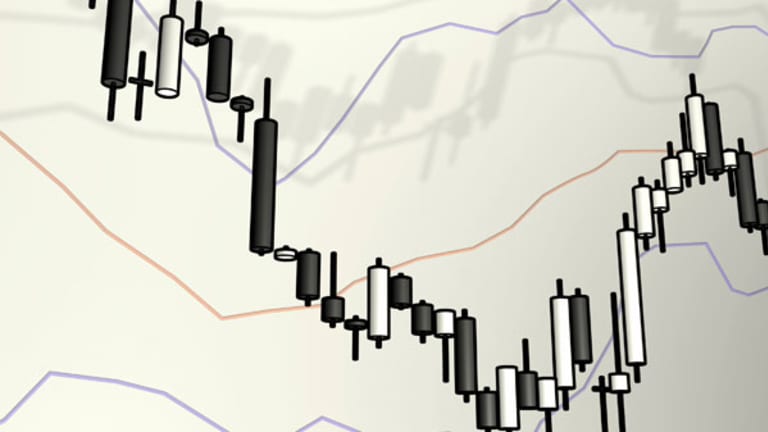 5 Brazilian Stocks to Watch in 2011
Here's a look at some of the most enticing Brazilian firms trading on the NYSE.
BALTIMORE (Stockpickr) -- It wasn't long ago that investing overseas was on fire. Though investor dollars have been trickling into international equities again of late, things aren't the same as they were back in early 2007 when the BRIC countries were in a full-tilt bull market. But investors shouldn't be so tentative about putting their capital to work abroad -- especially now.
That's because growth opportunities still abound in a handful of "developing" countries. Even though the tentative rally of the last few years has helped overseas stocks snap back to higher valuations than they saw in 2008, they're still a far cry from their unblemished appeal in previous years. That's why investors should still be looking at these countries in 2011.
>>Also:
Ivy League Investing With the Yale Endowment
And right now, the best of the BRICs is Brazil. To call Brazil a developing country in the traditional sense isn't really fair. The world's eighth-largest economy by GDP, Brazil has seen immense economic growth lately thanks to enviable industrial infrastructure and immense natural resource reserves. With inflation under control and the real (the country's once drama-filled currency) expected to stay cheap relative to the dollar, Brazil should continue to expand its export efforts in the next few years.
That economic prosperity has been beneficial to American investors as well. At present, a handful of liquid, large-cap Brazilian stocks trade on stock exchanges stateside as American Depositary Receipts (ADRs), which allow investors to get exposure to a Rio de Janeiro-based firm as easily as any domestic stock.
>>Also:
Ken Fisher: Debunking Wall Street's Myths
With that, here's a look at
some of the most enticing Brazilian firms trading on the NYSE
.
First up is
AmBev
(ABV)
, the fourth-largest beer producer in the world. AmBev controls an impressive market position throughout Latin America, with the dominant sales network that spans from Brazil to Paraguay. The country has been expanding beyond Latin America of late, however, and thanks to a 2004 merger with Labatt, AmBev also boasts 42% of Canada's beer market.
>>Also:
10 Top-Rated Emerging-Market ADRs
Unlike most of its American peers, AmBev hasn't shied away from the nonalcoholic beverage industry either. The company is also a major player in the soft drink industry, with the exclusive right to produce and sell
PepsiCo
(PEP)
products in Latin America -- a factor that's made the company Pepsi's largest bottler outside U.S. borders.
While that exposure to the carbonated beverage business does pit AmBev against some fierce competitors (namely
Coke
(KO)
), whose third-largest market is Brazil), it also gives the company access to a highly profitable, recession-resistant business.
>>Also:
With net margins that rang in at 30.6% in the latest quarter, AmBev is one of the most profitable brewers in the world. Coupled with the economic growth the company is enjoying at home in Brazil and in the rest of Latin America, investors should continue to be drawn to this firm.
There's perhaps no better example of Brazil's industrial capabilities than
Embraer
(ERJ)
, the world's third-largest commercial aircraft manufacturer. Embraer dominates the regional jet segment of the market, selling its offerings to regional airline operators whose customers want the comfort and convenience of jet aircraft even on their short-haul flights.
>>Also:
Top-Rated Aerospace and Defense Stocks
Regional airlines' push to jets has helped spur significant growth for Embraer, including the company's $17 billion backlog, and helped the company leapfrog main rival
Bombardier
( BBD.B) as the top dog in the space. Because of the size of Embraer's bread-and-butter aircraft offerings, the company is able to easily transition its orders to corporate fleets as well.
Growth for the future lies in the emerging markets. As developing countries seek to extend airline service to less populous areas that couldn't previously be made economically viable, Embraer's niche of the aircraft industry should continue to grow.
>>Also:
Supporting Brazil's business growth is a mature financial services sector that, like many other Brazilian industries, also holds dominant positions in other Latin American markets. The biggest is
Itau Unibanco
(ITUB)
, which with $370 billion in assets ranks as Latin America's largest private-sector bank. Itau Unibanco is the offspring of a 2008 merger between Itau and Unibanco, the result of which controls more than 11% of Brazil's retail banking market.
That immense deposit base has afforded ITUB some of the most enviable profitability in its industry -- something that investors haven't ignored in 2010. So far this year, shares of the $118 billion bank are up more than 14%.
>>Who Owns Itau Unibanco?:
Continued economic growth has spared this bank from some of the non-performing asset concerns that have plagued North American peers. That said, with Brazil's not-too-distant currency problems still fresh in consumers' minds, expect the company's deposit base to be susceptible to inflation scares unless the government maintains its tight reins on economic growth.
Since it's impossible to talk about Brazil's most attractive investments without touching upon natural resource plays, it's time to look at
Petrobras
(PBR)
and
Vale
(VALE)
, the country's oil and mining giants.
>>Also:
10 Mining Stocks With Top Buy Ratings
Essentially, both firms perform at exceptionally high levels, with financial strength and expertise you would expect from a major peer. But each of these stocks is highly susceptible to swings in commodity prices -- prices that have become extremely volatile of late. As long as the recent commodity rally continues, Petrobras and Vale should enjoy record profitability.
What's more important about these firms, though, is the fact that they provide ample energy and inputs for Brazil's fast-growing industrial base. As the country continues to grow in the coming years, expect these internal resource reserves to be of increasing strategic importance.
>>Also:
10 Energy Stocks Trading at Discounts
To see these stocks in action, check out the
Brazilian Growth Stock Portfolio
at Stockpickr.
-- Written by Jonas Elmerraji in Baltimore.
RELATED LINKS:
>>Charts of the Week: Coinstar, Under Armour
>>10 U.S. Dividend Champion Stocks
>>2 Pair Trades for Absolute Returns
Follow Stockpickr on
and become a fan on
Facebook.
At the time of publication, author had no positions in stocks mentioned.
Jonas Elmerraji is the editor and portfolio manager of the Rhino Stock Report, a free investment advisory that returned 15% in 2008. He is a contributor to numerous financial outlets, including Forbes and Investopedia, and has been featured in Investor's Business Daily, in Consumer's Digest and on MSNBC.com.