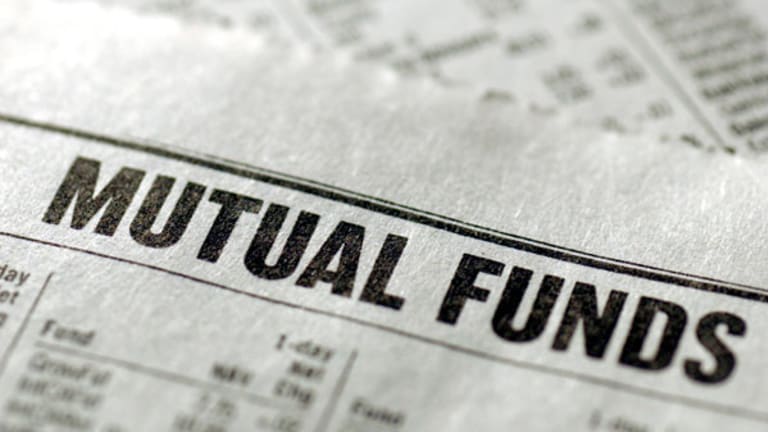 4 Emerging Market Funds to Watch
Here are four reasonably priced funds that are well positioned in the emerging markets.
NEW YORK (
) -- Frightened by slowing global growth and the European debt crisis, investors dumped emerging market stocks last year. Diversified emerging markets funds dropped 19.9%, according to Morningstar. That was a disappointing performance in a year when the
S&P 500
gained 2%.
Should you avoid the emerging markets? Probably not. For starters, stocks in the emerging markets remain reasonably priced. According to Morningstar, portfolios of emerging markets funds have a price-earnings ratio of 14. That's less than the figure for U.S. funds.
In addition, many countries in Asia and Latin America are continuing to report healthy growth. The emerging markets now have a long track record for delivering strong market gains. During the past decade, emerging markets funds returned 12.8% annually, outpacing the S&P 500 by about 10 percentage points.
While the case for investing in emerging markets is compelling, you should not forget that markets in China and Brazil have often taken investors on rough rides. During the downturn of 2008, emerging markets funds lost 54.4%. More volatility seems likely as investors worry about slowing growth in Asia and the threat of inflation in Latin America and other regions.
To limit risks, consider emerging markets funds that follow conservative strategies. Some of the cautious funds reduce volatility by focusing on companies with rock-solid balance sheets, while other portfolio managers hold some bonds along with stocks.
For a fund that only buys steady stocks, consider
Wells Fargo Advantage Emerging Markets Equity
(EMGAX) - Get Wells Fargo Emerging Mrk Eq A Report
. Portfolio manager Jerry Zhang favors highly profitable companies that dominate secure niches. To limit risk, he avoids paying sky-high prices. "We want companies that can sustain high returns on capital for long periods," says Zhang.
Zhang's cautious approach has excelled in in bear markets. The fund outpaced most competitors during the downturns of 2008 and last year. During the past five years, Wells Fargo returned 6.4% annually, outdoing 94% of competitors.
Worried about overheated real estate markets, Zhang is avoiding Chinese banks and property developers. Instead, he owns
China Mobile
(CHL) - Get China Mobile Ltd. Report
, the country's dominant cellular provider with 600 million customers. As a mature business, the company can only grow about as fast as China's GDP, says Zhang. But it is very profitable and only sells for a price-earnings ratio of 10. He also likes
Taiwan Semiconductor
(TSM) - Get Taiwan Semiconductor Manufacturing Co. Ltd. Report
, a dominant producer with fat profit margins.
Another cautious fund is
Thornburg Developing World
(THDAX) - Get Thornburg Developing World A Report
. Portfolio manager Lewis Kaufman sometimes takes blue chips that are based in the developed countries but derive most of their profits from the emerging markets. The aim is to find low-volatility companies that are benefitting from the rapid growth of the developing world. The fund started in late 2009, and so far the results have been promising. In 2010, the fund outdid 99% of emerging market funds, and last year Thornburg outdid 84% of peers.
A holding is
Colgate-Palmolive
(CL) - Get Colgate-Palmolive Company Report
, which derives most of its earnings from the emerging markets. The company dominates toothpaste markets in Mexico, and is a leading player in Brazil. "Colgate shares have delivered about the same returns as the emerging markets--but with less volatility," says Kaufman.
He also likes
Schlumberger
(SLB) - Get Schlumberger NV Report
, the oilfield services giant. The company is a leader in assisting offshore drilling in Latin America.
To deliver steadier results in the emerging markets, several companies recently introduced balanced funds, which hold mixes of stocks and bonds. New entrants include
Dreyfus Total Emerging Markets
(DTMAX)
and
Lazard Emerging Markets Multi-Strategy
(EMMOX)
. The fixed-income holdings provided an important boost last year when emerging markets bond funds returned 2%.
Dreyfus portfolio manager Alexander Kozhemiakin says that he can put up to 80% of his assets in equities. He currently has 58% in stocks. "We want to keep some powder dry because of the uncertainty in Europe," he says.
Kozhemiakin says that emerging market bonds are attractively priced. Many investment-grade issues yield 7%, an appealing payout at a time when 10-year Treasuries yield 2.05%. He favors bonds from Mexico. Because of anemic growth in the U.S., the Mexican economy should remain sluggish. That should prevent interest rates from rising, a process that can hurt bond prices.
Stan Luxenberg is a freelance writer specializing in mutual funds and investing. He was executive editor of Individual Investor magazine.