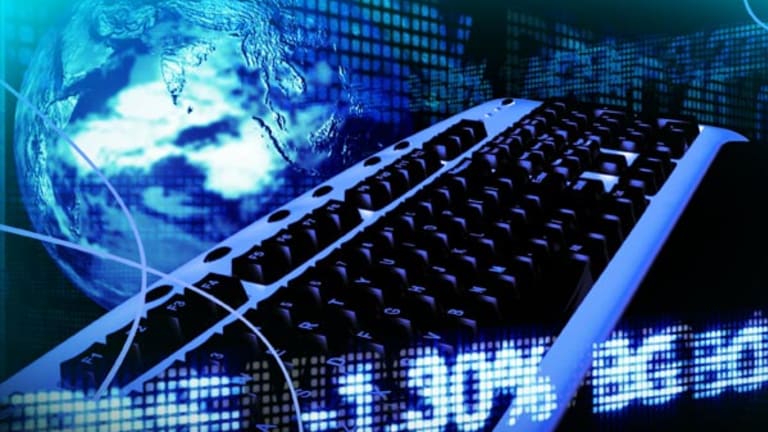 3 Ways to Profit From Growth in Africa
Unilvever, Nestle, Total and Sasol should gain from African consumer demand.
Unilvever, Nestle, Total and Sasol should gain from African consumer demand.
NEW YORK (TheStreet) -- Financial news from China moves the global equity markets. But economic growth in Africa could be what rewards long-term investors the most.
Mark Mobius, manager of an emerging market mutual fund, advises that the strongest investment opportunities are in Africa, where he expects technology advancements to accelerate economic growth. Investors could profit from the expanding African economy with exchange traded funds, foreign stocks that do business on the continent, or indigenous equities that will benefit from greater commercial activity in the local markets.
ETFs are ideal for profiting from economic growth in areas like Africa.
These securities provide more research, greater diversity, and protection against tax and currency losses more efficiently than an individual investor. That is critical for investing in emerging market countries. For Africa, there is Market Vectors Africa (AFK) - Get Report and SPDR Emerging Middle East & Africa (GAF) .
Market Vectors Africa tracks the largest and most liquid companies, such as Nigerian Brewers PLC and Commercial International Bank Egypt Sae, the largest private-sector lender in that country. It weights its holdings on the gross domestic product of the companies it tracks. As a result, it contains large and small cap firms. Egypt, Nigeria and South Africa account for more than half of Market Vectors Africa's assets.
More than 90% of SPDR Emerging Middle East & Africa is invested in South Africa, the base for firms with branches across the continent. Investors should note that the biggest holding in terms of market capitalization is Commercial International Bank Egypt Sae, at $8.7 billion, so most of the stocks are small caps by U.S. standards.
European stocks are well placed to profit from Africa's growth, with three in particular: Britain's Unilever (UL) - Get Report, Total SA (TOT) - Get Report of France, and Swiss firm Nestle (NSGRY). Unilever and Nestle are consumer giants that will profit from the growth of Africa's middle class. Each already has a strong presence on the continent. While major oil companies such as Royal Dutch Shell () , Occidental Petroleum (OXY) - Get Report, and Repsol (REPYY) are selling assets in unstable areas in Africa and other regions, Total SA is committed to the opportunities in these places.
One African blue chip is Sasol Ltd (SSL) - Get Report of South Africa. An oil and petrochemical conglomerate, it has a market capitalization of around $30 billion. Sasol has a greater market capitalization than the top six holdings of Market Vectors Africa combined. It operates in nearly 40 countries around the world and throughout Africa. With South Africa as the economic engine of Africa, Sasol will do better when the continent is growing. Sasol also has a higher dividend yield and more bullish sales and earnings-per-share growth rates than ExxonMobil (XOM) - Get Report, the world's largest oil and natural gas company.
A previous article on TheStreet detailed why the future is bullish for major oil firms. This is also true for Africa, as economic growth always increases the demand for energy. Total SA and Sasol Ltd are better placed to prosper from Africa's expanding economy than others. The 4.61% dividend from Sasol Ltd and the 5.35% yield from Total SA pay shareholders to join in the gain from growth in Africa.
The International Monetary Fund forecasts for Africa that regional output will expand by about 5% in 2013, outpacing more than 70% of the countries in the world-as a result of continuing investment in infrastructure and productive capacity. In 2014, real GDP growth is expected to increase to 6%.
Investors would be wise to use exchange traded funds that offer opportunities to profit from small caps, in addition to publicly traded multinational corporations that should gain from the increasing demand in Africa for energy, consumer products, and other goods and services.
At the time of publication the author had no position in any of the stocks mentioned.
This article represents the opinion of a contributor and not necessarily that of TheStreet or its editorial staff.
Jonathan Yates has written for numerous publications including Newsweek and The Washington Post. He is a former general counsel for a publicly traded corporation. Much of his career was spent working on Capitol Hill for Members of Congress in both the House and Senate. He has degrees from Harvard University, Georgetown University Law Center and The Johns Hopkins University.