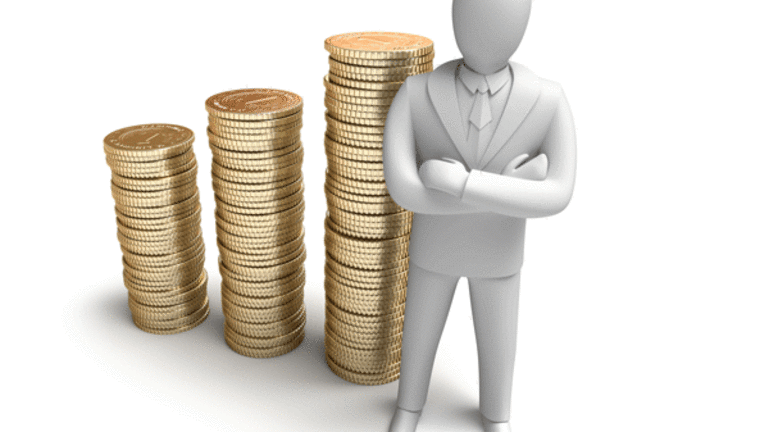 3 Stock Picks to Boost Exposure to India
Richard Kang, Chief Investment Officer at EG Shares makes the case for investing in India, and offers three Indian investment ideas.
Richard Kang, Chief Investment Officer at EG Shares makes the case for investing in India, and offers three Indian investment ideas.
NEW YORK (
) -- India's stock market has jumped almost 19% over the past year, far outpacing the
Dow Jones Industrial Average
, and it may not be done yet.
Goldman Sachs research writes that India is forecast to be one of the three largest economies in the world by 2040. It is the only BRIC (Brazil, Russia, India and China) country that is expected to grow 5% for the next 45 years. The country's goal is to accelerate GDP growth to 10% from 8%. That 10% growth rate is expected to continue from 2013 to 2018, while doubling per capita income and creating 70 million new jobs. Currently 50% of India's workforce is under the age of 25.
The country's population dwarfs that of the United States with 1.1 billion people vs. 307 million in the U.S. The big difference is that 82% of Americans live in urban areas while only 29% of Indians occupy cities. That figure is growing, however, as the population begins moving to cities and demanding more urban comforts. The beneficiaries of this Indian growth are the many companies supporting the population in a variety of services.
Richard Kang, Chief Investment Officer at EG Shares outlines his top three picks from among Indian companies.
Dr. Reddy's Laboratories
(RDY) - Get Report
manufactures bulk drugs and conduct research in areas such as cancer drugs.
The company primarily markets its drugs in India, but is branching out to other countries as well, including a collaboration with the National Cancer Institute in Maryland.
The stock has performed well, making it a little expensive compared to its peers. However, its earnings growth is expected to outperform its peer group. Merrill Lynch recently upgraded the stock to buy from market perform and raised its 12-month target price to $40.50 from $28.15. The company has two exclusive products launching in the second half of FY11.
ICICI Bank
(IBN) - Get Report
is one of the most established banks in India. Credit Suisse recently upgraded the stock from neutral to outperform as the bank resumes loan growth and a pick-up in revenue.
Credit costs have been running high, but that expense is expected to drop and asset quality is stabilizing. The bank recently acquired Bank of Rajasthan, adding 466 branches to its network. This rapid branch expansion has led to increase in low-cost deposits from 25% two years ago to 42% as of March 2010.
Infosys
(INFY) - Get Report
provides IT consulting and software services and is a play on the recent ramp-up in IT spending.
Credit Suisse has an outperform rating on the stock, noting that its strong volume growth has helped counter the rupee's appreciation. Hiring has been strong with broad-based growth across verticals and service lines.
Kang's concern, which is echoed by many analysts, is whether the company can capitalize on a strong rupee. The stock is up 21% year-to-date and trades at a premium to its peers. It has already blown through most analyst target prices, the remainder being Janney Montgomery Scott with a $78.00 target.
--
Written by Debra Borchardt in New York.
Disclosure: TheStreet's editorial policy prohibits staff editors, reporters and analysts from holding positions in any individual stocks.