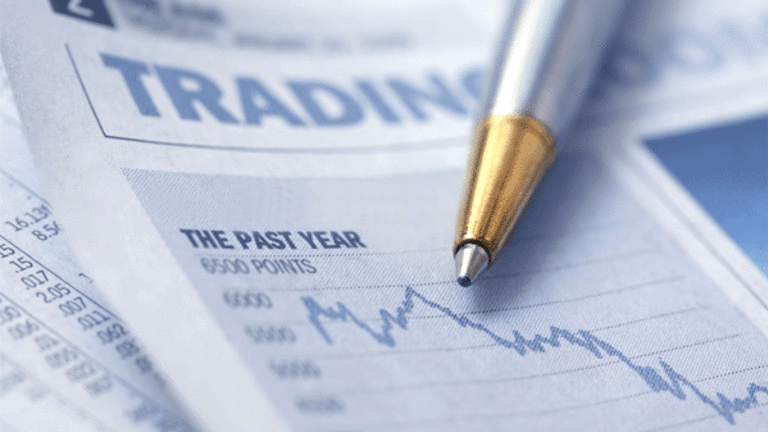 3 Emerging Market Countries That Are Breaking Out
Emerging markets have been missing out on this rally, but several countries are still adding value.
Emerging markets have been missing out on this rally, but several countries are still adding value.
NEW YORK (TheStreet) -- Emerging market countries have been a hot commodity for years, as investors have poured billions of dollars into these economies as a way of diversifying their portfolio. These up-and-coming economies offer many attractive qualities over developed markets, which can include: Lower debt burdens, solid economic prospects, high levels of natural resources and a burgeoning workforce.
Two of the largest exchange-traded funds in this space are the
iShares MSCI Emerging Markets ETF
(EEM) - Get Report
and the
Vanguard FTSE Emerging Market ETF
(VWO) - Get Report
. Both of these funds invest in a diversified basket of large- and mid-cap companies in several emerging-market countries.
Below are the weightings for each of the top 10 countries in their respective ETF.
Also see: When It Pays to Hire a Financial Planner >>
Emerging markets peaked at the end of 2012 and have been on a slow descent ever since. Despite the double-digit returns of the
SPDR S&P 500
(SPY) - Get Report
this year, emerging markets have not risen at the same pace as the U.S. I believe that this is largely due to the trend of investors shunning risk assets in favor of more stalwart, defensive and dividend-oriented stocks.
We have seen a tremendous amount of money flow into low-volatility stocks and bonds over the last 12 months, which has
pushed those asset prices to new all-time highs
. The comparison of EEM vs. SPY in the chart below shows the distinct difference in total return since the beginning of the year.
Some of the largest emerging market countries that have been experiencing a slowdown in their growth include: China, South Korea, Brazil, South Africa and Russia. Each of these economies is largely dependent on global commodity cycles, which have worked against them so far this year.
We have been witnessing a persistent deflationary downtrend in the Reuters/Jefferies CRB Commodity Index since it peaked in late 2012. While I am not yet ready to declare the commodity super cycle dead, this will be a nagging factor that works against many of the larger EM economies that depend on natural resources for their survival.
However, there is still a case to be made for smaller emerging market countries that are bucking this downtrend and continuing to add value to investors' portfolios. Of the top 10 countries in the emerging markets group, three of them are positive on the year and in a steady uptrend. These ETFs, and their 2013 performance through May 14, include:
iShares MSCI Taiwan ETF
(EWT) - Get Report
+3.23%
iShares MSCI Malaysia ETF
(EWM) - Get Report
+11.04%
MarketVectors Indonesia Index ETF
(IDX) - Get Report
+14.00%
Also see: Apple's iPhone Will Become Legal Tender >>
All three of these Asian ETFs offer you direct exposure to some of the largest and liquid companies within their respective countries. Malaysia and Indonesia, in particular, have been on a tremendous growth phase over the last year, as their political and economic outlooks continue to stabilize.
EWM has more than $1 billion in assets directly invested in 43 underlying companies, with an expense ratio of 0.51%. IDX has nearly $500 billion invested in 41 companies, with an expense ratio of 0.59%. Both of these ETFs have higher weightings in financial and industrial stocks, which may work to their benefit by avoiding direct exposure to commodity price swings.
While taking a balanced approach to emerging market countries makes sense in a diversified portfolio, you may be able to add alpha by overweighting your exposure to certain countries that are outperforming.
The key to your success will be remembering that these ETFs tend to be more volatile and therefore a
should be implemented to avoid large losses.
I believe that the long-term prospects for emerging market countries will continue to shine in the years to come and their non-correlated returns will ultimately benefit your portfolio.
At the time of publication, Fabian held no positions in any of the stocks mentioned, although positions may change at any time.
This article is commentary by an independent contributor, separate from TheStreet's regular news coverage.
David Fabian is currently a Managing Partner at Fabian Capital Management, a fee-only registered investment advisory firm specializing in exchange-traded funds. He has years of experience constructing actively managed growth and income portfolios using ETFs. David regularly contributes his views on wealth management in his company blog, podcasts, and special reports. Visit
to learn more.