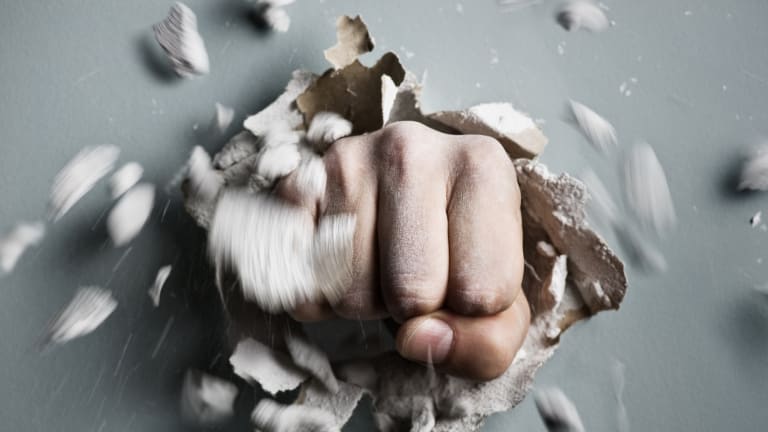 Emerging Markets Get Pounded by Trade War Concerns
Emerging markets are on track for a fourth day of losses.
U.S. stocks are hurting Monday, but emerging markets continue to bear the brunt of global uncertainty as a new trading week begins.
The MSCI Emerging Markets Index looked to trade into the red for a fourth-straight session Monday, June 18, capping a brutal month that's seen the index hand over 2.86%. Since the start of the year, the index has fallen 2.97%.
The iShares MSCI Emerging Markets ETF (EEM) tumbled 1.53% to $44.54 on Monday. The Schwab Emerging Markets Equity ETF (SCHE) dipped 1.45% to $26.43 and the Vanguard FTSE Emerging Markets ETF (VWO) fell 1.56% to $43.51.
Outflows from U.S.-listed emerging market funds reached $2.7 billion in the week that ended Friday, June 15, making it the biggest weekly outflow in more than one year, according to Bloomberg data.
The tough run in emerging markets comes as the group continues to face headwinds from global uncertainty and geopolitical turmoil. As the U.S. and China, the world's two largest economies, face off in an escalating trade war, the resulting retaliatory exchange of tariffs has hamstrung investor confidence beyond just those two countries, making sometimes volatile emerging markets a less obvious choice.
A strengthening U.S. dollar also means emerging markets will have to spend more money to handle dollar-denominated debt. The U.S. Dollar Index, which weighs the greenback against a basket of six global currencies, was close to flat Monday morning as it pared earlier weakness. The index is higher 1.39% in the last five days.
Expert Advice for a Risky Market. We asked top experts from Bank of America, Fisher Investments, Invesco and Wells Fargo what smart investors should do right now. Click here and register for free to watch what these market watchers recommend.