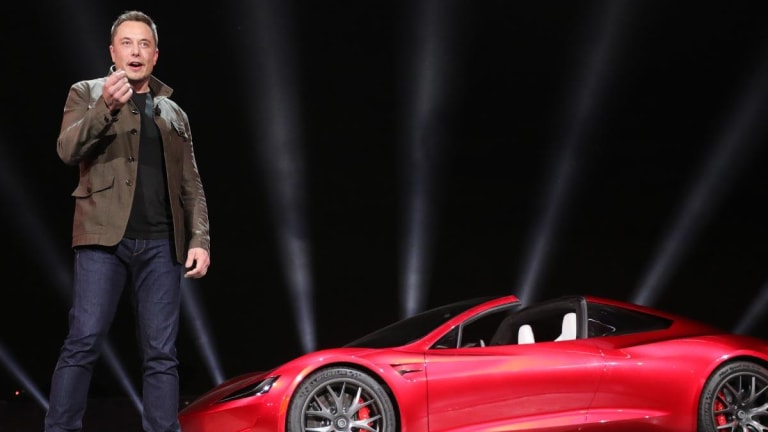 Elon Musk Is Still Making Immature Comments on Social Media, Sorry Wall Street
Tesla stock surged last week, in part due to Elon Musk's mature behavior. But has Tesla's CEO really grown up?
Did Elon Musk grow up?
When Tesla Inc. (TSLA) - Get Report announced earnings last week, the company was praised after Musk apologized to analysts for his behavior on the first-quarter earnings call. 
But, of course, all good things must come to an end.
Over the weekend, Musk took to Twitter to troll the non-believers. 
Musk tweeted a satirical clip from the movie "Downfall." The movie, which is in German, and focuses on Adolf Hitler's final days, had the subtitles rewritten so that Hitler comes off as a short-seller.
This tweet comes after Musk offered to send David Einhorn, president of Greenlight Capital, a box of short-short because Einhorn said that he wasn't renewing his Tesla lease. 
The logic being, of course, that Einhorn's company shorts Tesla. Get it?
Midday and toward the close, Tesla was down slightly, at $347.75 off 42 cents.