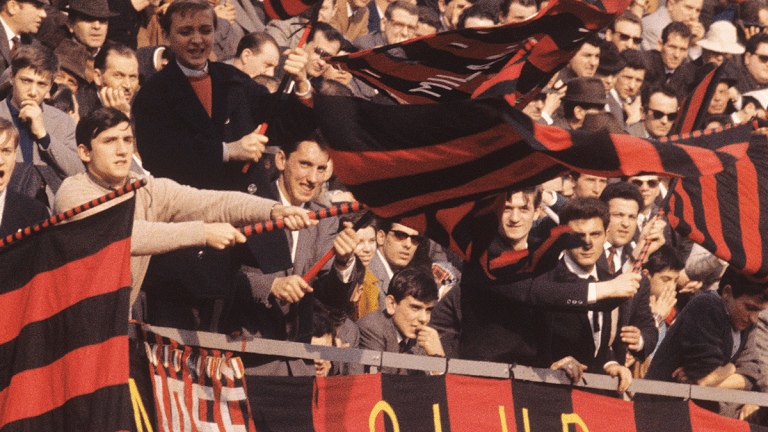 Elliott Tackles AC Milan After Chinese Investors Falter; Pfizer Eyes Reorg-ICYMI
Here's what you need to know now for Wednesday, July 11.
Activist investors are well on their way to taking over a large chunk of corporate America and Europe seems to be their next frontier. For sure, the likely targets are-and continue to be-sprawling corporates like Nestle, Deutsche Bank and Thyssenkrupp. But what about a Europe football (soccer for us Americans) club? Well, that happened Wednesday as Elliott Management, one of the most influential activist hedge funds, has gained control of one of Europe's most iconic soccer clubs Associazione Calcio Milan SpA, better known as AC Milan. The activist hedge fund said late Tuesday, July 10, it had assumed ownership and management of the team based in Italy's financial capital, and pledged to inject €50 million ($58 million) of equity after its Chinese owner Rossoneri Sport Investment missed a loan repayment.
It's seems time to pile on Pfizer (PFE) - Get Pfizer Inc. Report  . Whether for drug pricing or for overall financial performance, the floodgates of speclation opened on Wednesday as the New York drugmaker said it would reorganize into three distinct business units: innovative medicines, established medicines and consumer healthcare. Speculation on TheStreet's sister publication, The Deal, is that the reorg could precede a full-fledged breakup or even more deals to bolster certain pipelines. Still, the company's consumer business is for sale, though likely suitors in Johnson & Johnson (JNJ) - Get Johnson & Johnson Report  , Reckitt Benckiser, GlaxoSmithKline (GSK) - Get GSK plc American Depositary Shares (Each representing two) Report  and Procter & Gamble Co. (PG) - Get Procter & Gamble Company (The) Report  , all appear out of the running. Meanwhile, those looking to trade the reorg news may want to look elsewhere, at least for now. "A split of units will grab headlines, but I don't see it doing much for the stock in the short run... I'd be more excited about actual spinoffs here, similar to what we've seen in the past with veterinary businesses," writes Real Money columnist Timothy Collins, citing the 2013 spinoff of Zoetis (ZTS) - Get Zoetis Inc. Class A Report  .
Markets today: Stocks on Wall Street closed sharply lower and global stocks tumbled on Wednesday, July 11, following the latest escalation in trade war rhetoric from the White House, which published a list of $200 billion worth of China-made goods it said will be hit with fresh tariffs. The Dow Jones Industrial Average tumbled Wednesday after the U.S. threatened additional tariffs on $200 billion worth of China-made goods. Crude oil, meanwhile, had its worst day in a year as Libya indicated it would resume export activities at its eastern ports.
This is an excerpt from "In Case You Missed It," a daily newsletter brought to you by TheStreet. Sign up here.