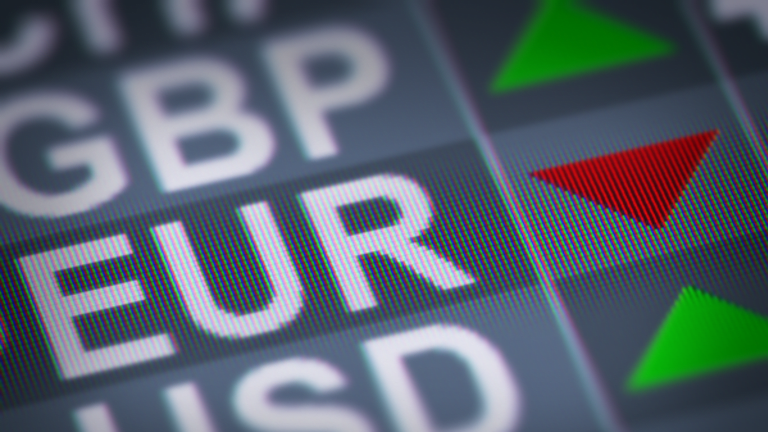 ECB Delivers Dovish Message, But Euro Leaps as Draghi Appears Content With Currency's Gains
The ECB might be dovish, but it's not going to challenge the euro.
The euro surged to the highest level against the U.S. dollar in nearly two years Thursday after European Central Bank President Mario Draghi said the currency's level on foreign exchange markets had received "some attention" from his colleagues on the Governing Council. 
The comments came as Draghi spoke to reporters in Frankfurt following the Bank's regular policy, which made no changes to its key interest rates and was supported by a dovish statement from the Council that stressed the need to keep rates low in order to stoke inflation closer t the Bank's "just below 2%" target while the economy improves.
"While the ongoing economic expansion provides confidence that inflation will gradually head to levels in line with our inflation aim, it has yet to translate into stronger inflation dynamics," Draghi said. "Headline inflation is dampened by the weakness in energy prices. Moreover, measures of underlying inflation remain overall at subdued levels."
"Therefore, a very substantial degree of monetary accommodation is still needed for underlying inflation pressures to gradually build up and support headline inflation developments in the medium term," he added.
However, a reference to the euro's recent gains -- it has advanced more than 3.3% against the dollar since Draghi first spoke about the Bank "adjusting the parameters of its policy instruments -- sent the currency higher again Thursday as investors bet that Draghi and his colleagues are pleased with the  advances and the faith that investors are showing in the region's broader recovery.
"The repricing of the exchange rate has received some attention during the various exchanges of views, and in various ways," Draghi said. "That's been something that, just as I said, has received some attention."
The euro was marked at 1.1625 against the dollar, the highest since August 2015, following Draghi's question-and-answer session, having gained around 0.3% from its pre-statement levels. 
A second dimension to the euro's advance, however, was tied to the dollar's steep decline against a basket of six global currencies that followed news of special counsel Robert Mueller's expanding probe into alleged Russian meddling in the 2016 U.S. Presidential elections to include certain business transactions linked to President Donald Trump.