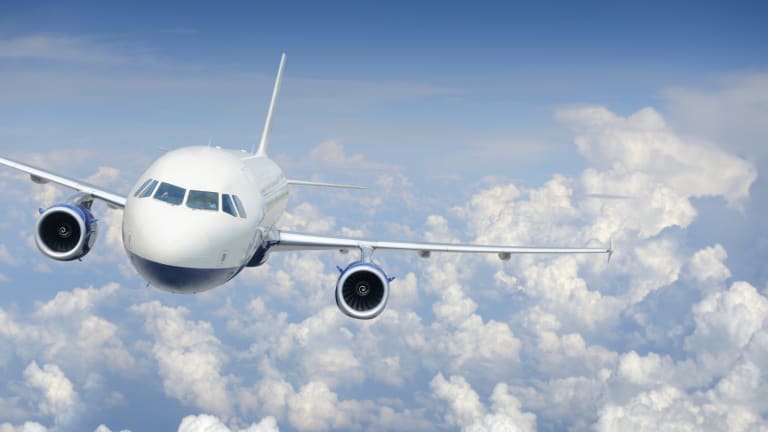 U.S. Durable Goods Orders Unexpectedly Fall in New Sign of Slowdown
The Census Bureau reports that new orders for manufactured durable goods orders outside of the transportation industry fell by 0.1% in January. Economists were calling for a 0.2% increase.
U.S. factories reported an unexpected decline in new orders for long-lasting machinery and equipment in January, in a further indication that the economy is slowing this year as the stimulus fades from President Donald Trump's late-2017 tax cuts.
Orders for manufactured durable goods, excluding transportation-related equipment, fell by 0.1%, the U.S. Census Bureau reported on Wednesday. Economists surveyed by the data provider FactSet had expected a 0.2% gain, on average. In December, durable goods orders had climbed by 0.3%. 
The monthly durable-goods report is a key indicator of how busy factories will be in the future, and some economists have projected that first-quarter growth has come to a crawl due to the uncertainties created by Trump's trade battle with China, daily changes in the agreed-upon terms of the U.K.'s planned exit from the European Union and the lingering disruption caused by the recent U.S. government shutdown. 
That's all weighing on confidence as businesses and households look forward to 2019 without the income boost they received last year following Trump's $1.5 trillion of tax cuts, which came at the cost of a fast-rising national debt.   
Ian Shepherdson, chief economist at the forecaster Pantheon Macroeconomics, wrote in a note to clients that that the data "could have been worse" and are likely to show further deterioration in the months ahead. New orders for durable goods -- typically expensive items designed to last for three years or more, including machines, cars, refrigerators and bricks -- are a key decision-making input for executives when deciding whether to invest capital in future business expansions or hire new personnel.
A report last week showed that the U.S. economy added just 20,000 jobs in February, the lowest in 17 months.  
"The dramatic weakening in Chinese manufacturing import orders points to sustained further declines ahead," Shepherdson wrote.    
New orders for transportation equipment, which vary widely month to month due to big purchases of commercial aircraft, rose by 1.2% in January. They've increased in four of the last five months, according to the Census Bureau. 
Including transportation equipment, all durable goods orders rose by 0.35%, compared with economists' expectation for a 0.6% drop. 
"Aircraft orders are volatile and now stand at the top of their recent range, so they likely will be a drag on the headline number over the next couple of months," Shepherdson wrote.